Pre-lockdown, the renovation plan was pretty simple; the renovation plan was this: live with the in-laws for as long as possible before driving them insane, meanwhile gut the house, knock down a dividing wall, replace all of the windows and add some French doors, upgrade the outbuilding to an air-tight utility room, paint everywhere white, move in, put our feet up.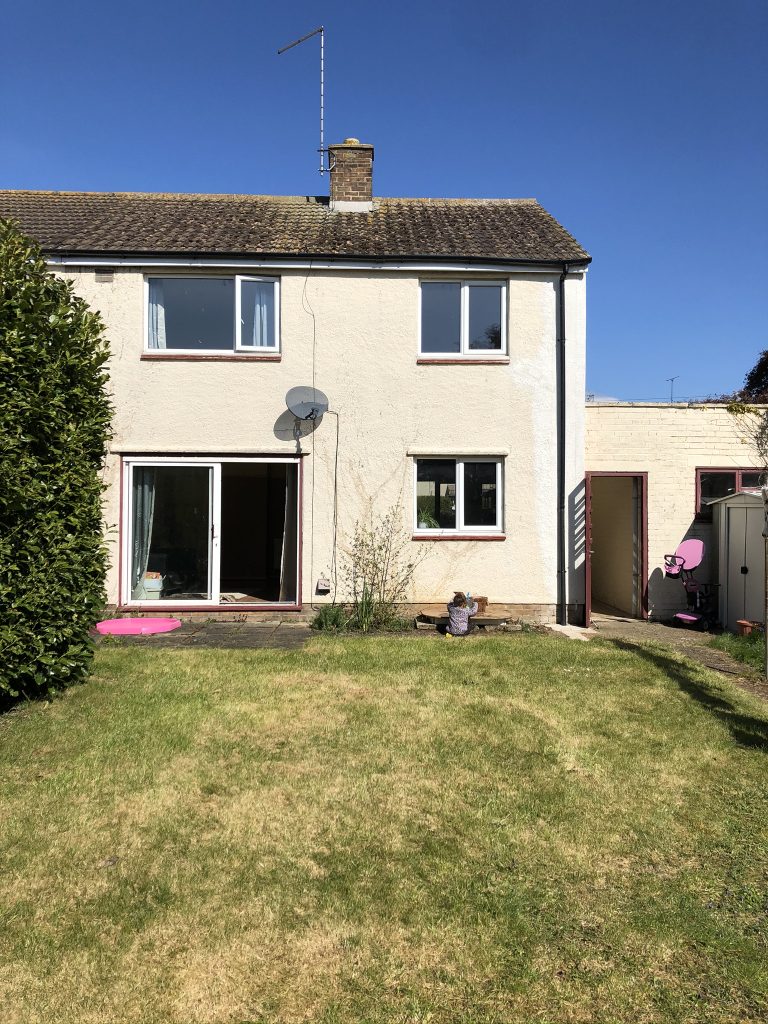 As we all now know, COVID-19 had other plans for us all this year, and due to lockdown here in the UK, every single one of our renovation choices were impacted. However, as a result, there have been many positive changes to our project, and here's why.
Living in the renovation
We hadn't planned on living in our house during the renovation, certainly not during the early messy stages of gutting, demolishing, rewiring and re-plastering – we had originally planned to stay with our in-laws but suddenly needed to hunker down as our own unit. Though I'm not about to say that I enjoyed those early stages, the worst of which are now behind us, living in the house has given us a feel for how we want to live in it day-to-day and how we best use the spaces.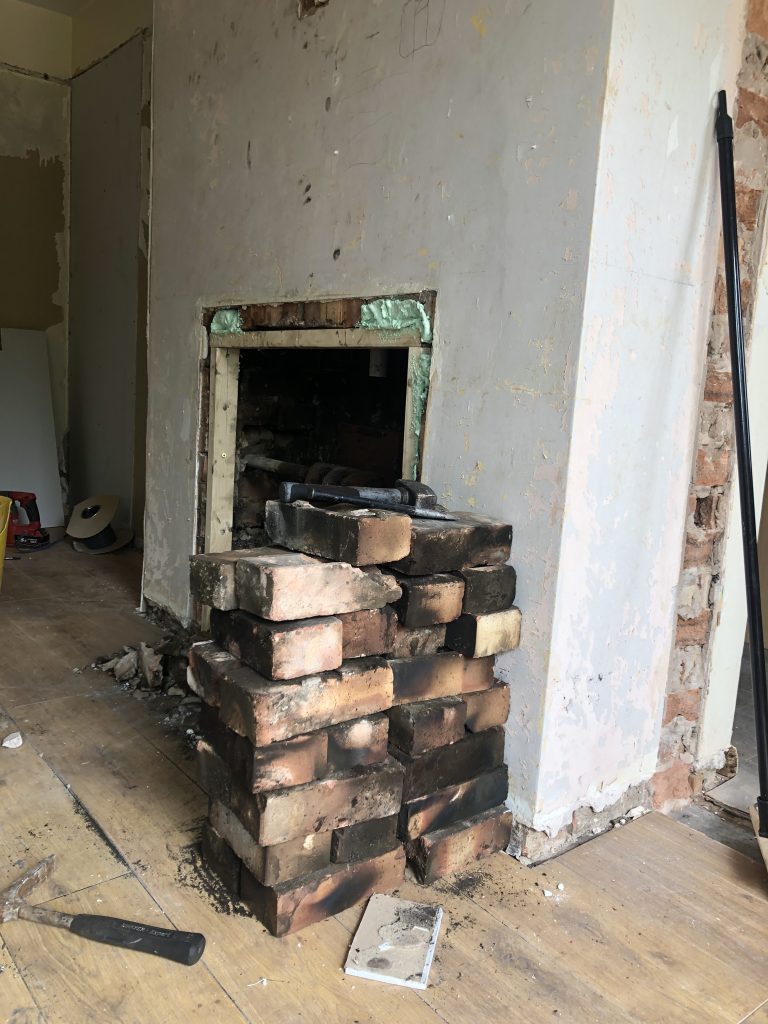 In the main living area, we had initially planned to knock down two sections of a dividing wall on either side of the chimney breast, however we ended up deciding that it would work better for us if we only knocked down the side nearest the garden. This resulted in opening up the main living space enough to create an open-plan feel whilst keeping it closed enough that we still have separate zones and a cosier feel in the lounge area – this more suitable layout wouldn't have happened if we hadn't lived in the house beforehand.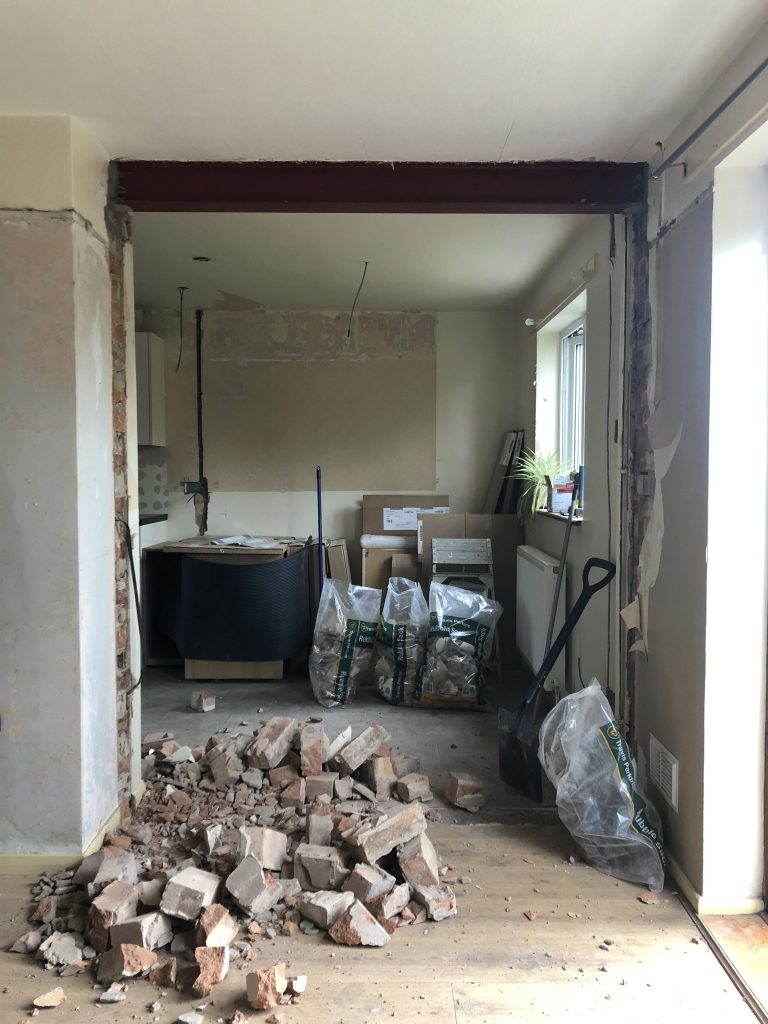 Another big decision that we changed after living in the house was related to the windows and doors; we had planned to completely replace all of them but soon realised that all of the windows were actually in good condition and it felt like a waste of money to replace them all. We decided that we would only update the doors and change one window in the kitchen to create a larger view to the garden. We also made the decision to upgrade to bi-fold doors at the back instead of french doors – the bifolds are over twice the price, but when fitted, will create a much bigger impact on the indoor space and how it connects to the garden. Again, had we not been living in our house, we wouldn't have made this decision.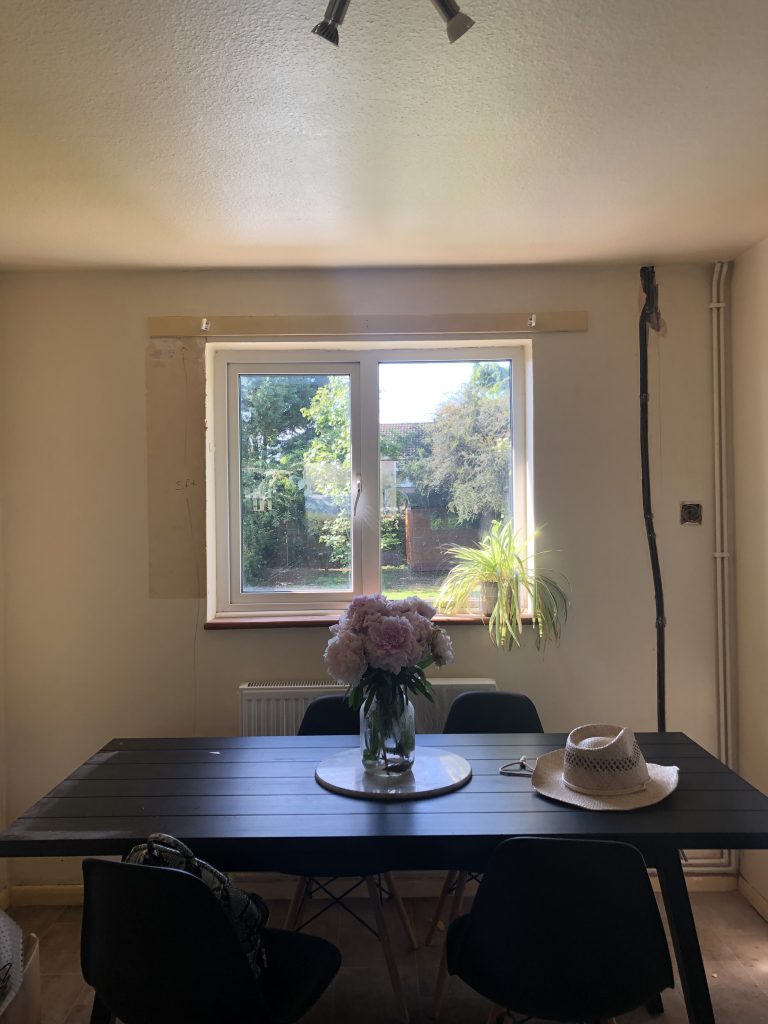 Other smaller but impactful decisions include planning for the fridge-freezer to be kept in the outbuilding to free up space, adding an extra work-top in the kitchen, and turning the landing cupboard into wardrobe space.
We have an outbuilding/utility space that we want to transform into a more useable utility/wet room/boot room, however we also realised that it's a much bigger project than we initially thought – it's been bumped to Phase 4, lowest priority.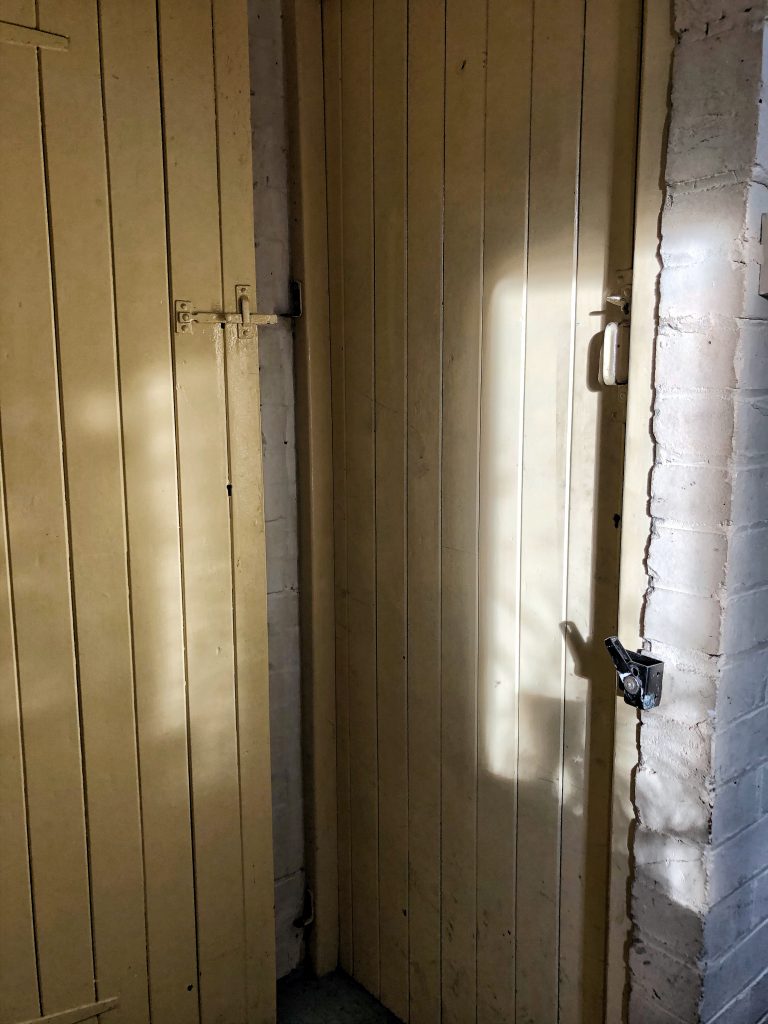 Being on furlough
Another big change that we hadn't counted on pre-lockdown, was me being on furlough from my job. Four days after we moved into our house, I was placed on furlough by my employer and this is something that I am extremely grateful for. It has meant that I have been able to manage the renovation – make all the phone calls, place the orders, send the emails, make all the annoying and fun decisions – and just generally feel like I have something to focus on whilst I'm not in the office.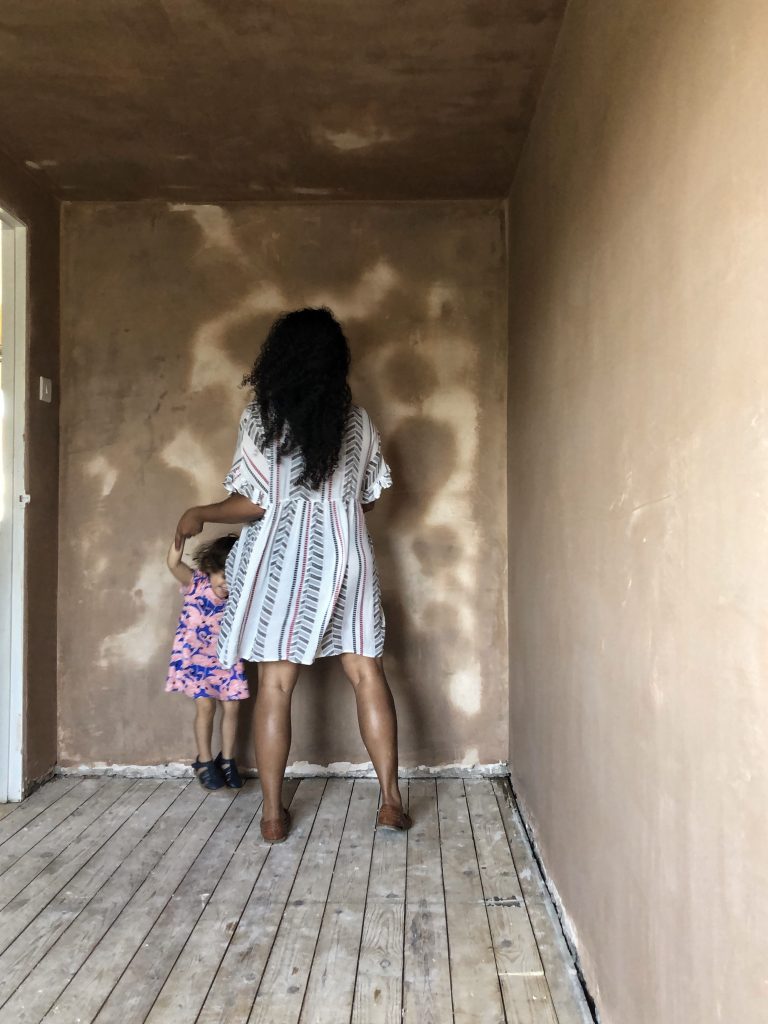 That said, renovating so far has been much more tiring and challenging than my job because of course, as a parent, I also have a toddler to look after at home too. When I stop and think about it, I actually have no idea how I would've managed what I've achieved so far had I still been at work; of course the renovation would still have happened, but not in the same way. I would have been making phone calls in my lunch break and staying up late at night to email suppliers and pick colours and lighting and furniture – that's not to say that that still hasn't happened on occasion – but it would have been far more stressful.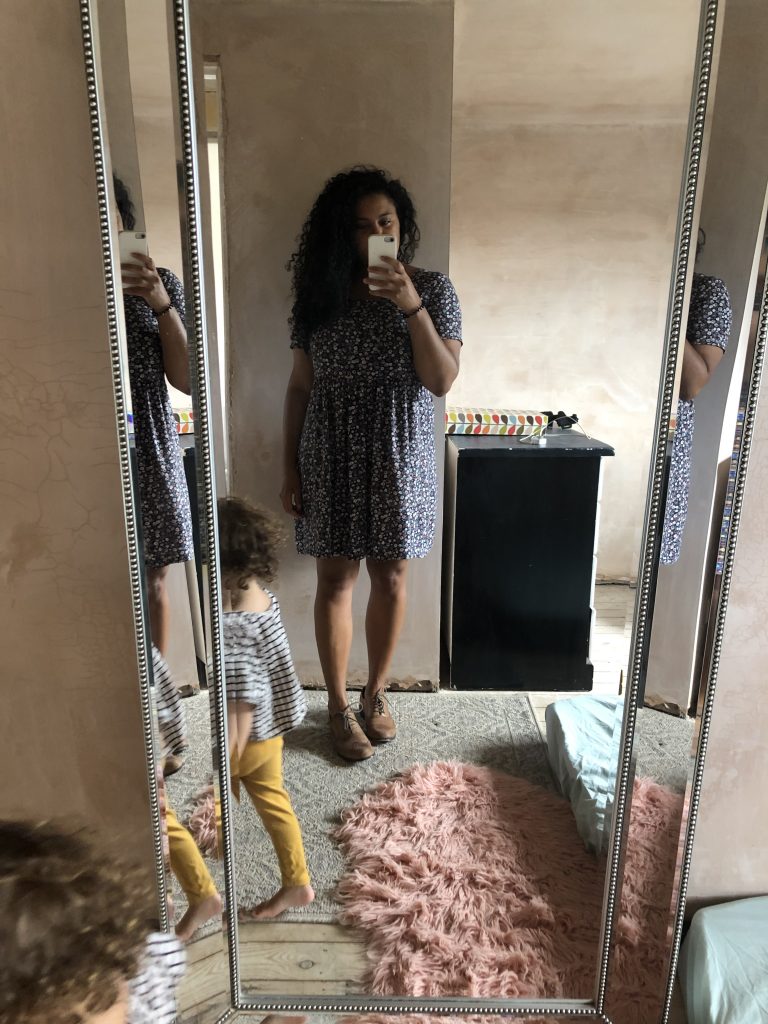 Whilst I have been off work on furlough, my husband Tom has still been working – in fact his hours have gone up – and when he's not working, he's labouring on the house. There's not much relief at the moment but we know it will all be worth it, and we both feel extremely grateful to be able to balance parenting with the renovation.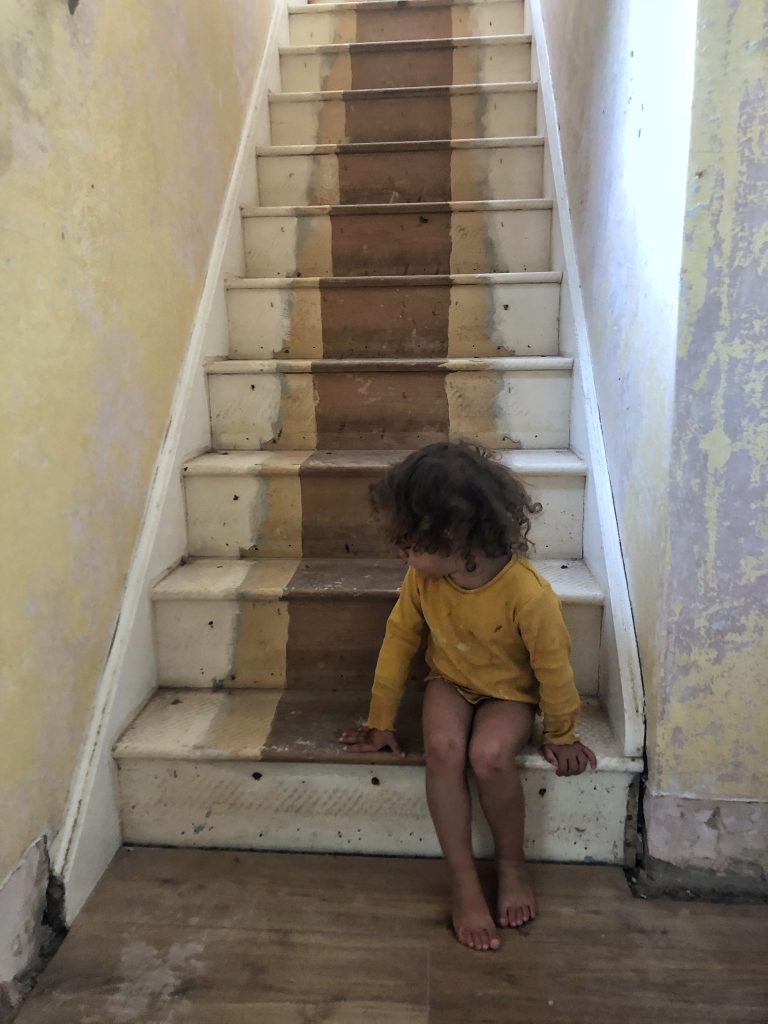 Labour Cost Savings
Before we started the renovation Tom and I decided that to keep the project as stress-free as possible we were going to pay for a lot of the "big jobs" to be carried out by labourers/trades. We renovated our last house and so knew how stressful it could get and didn't want the added pressure now that we had a young child (I was pregnant during our last renovation). However, early lockdown equaled no trades, which forced us into starting a lot of the work ourselves, as we didn't want to sit around and wait to see how long it would last.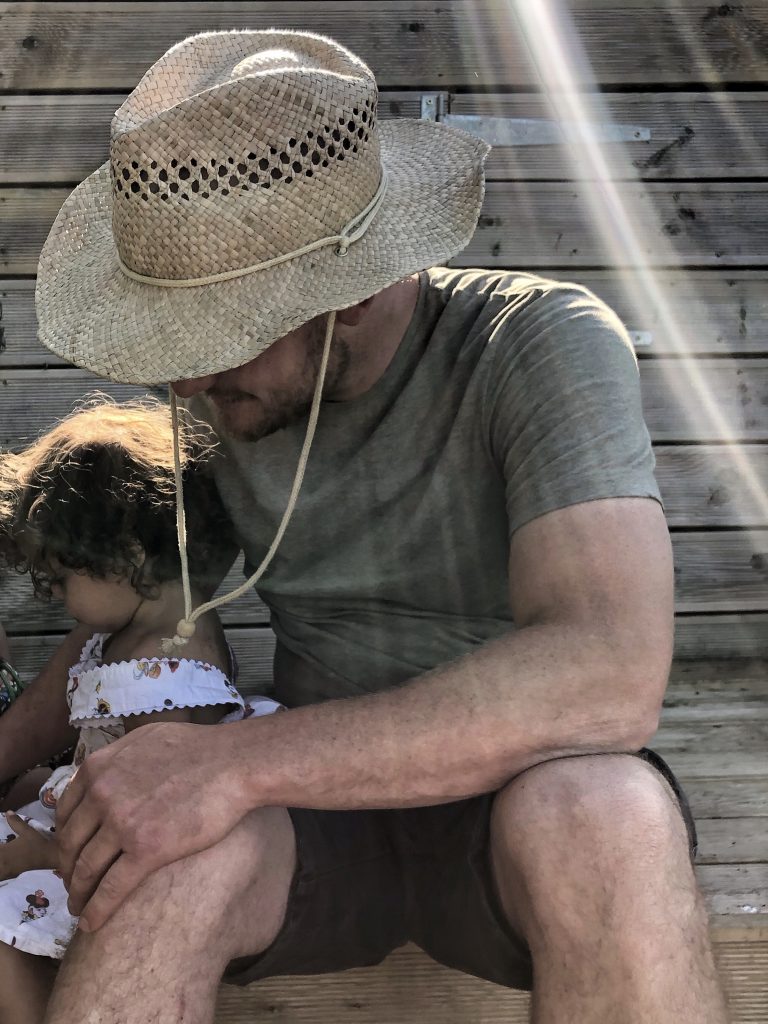 The thing about DIY is, that when you finally get a quote from a professional, you become shocked at the very fair price and decide that you can just do it yourself for free – atleast, that's what happened to Tom! When lockdown started to ease, suddenly every quote I got was too expensive for Tom and he would decide to do it himself.
Tom's Dad is also on furlough and after a couple of months of lockdown chill, he became restless and needed a project, and so before we knew it, Tom's dad would turn up and help – and he still is!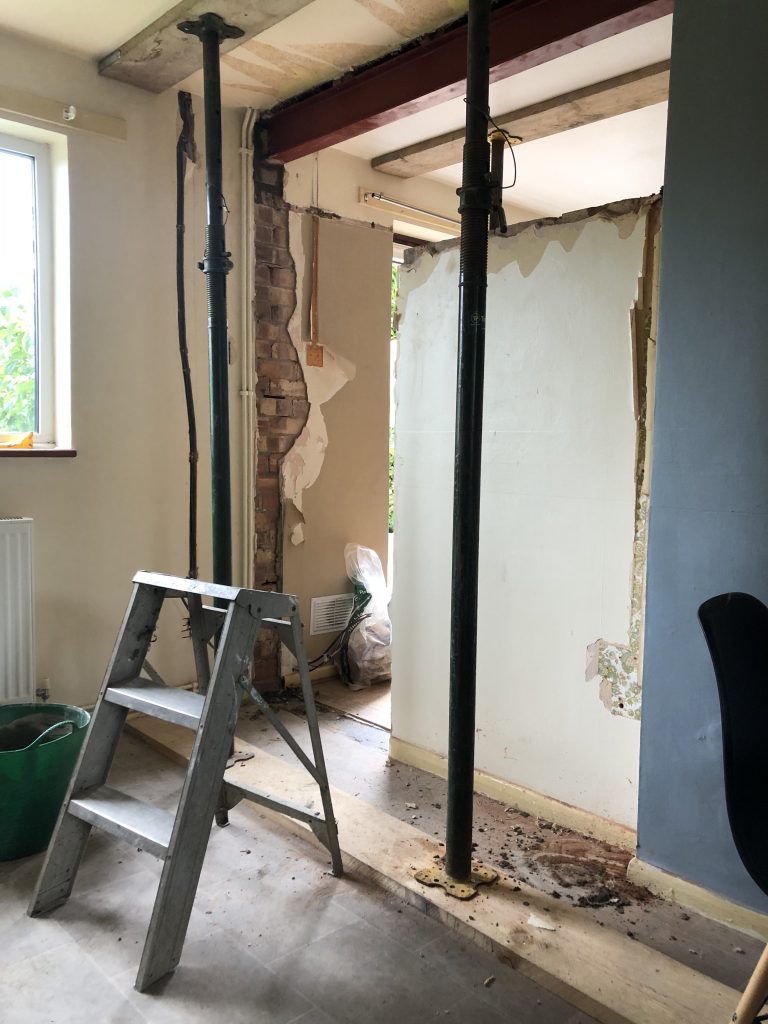 We have only paid for an electrician and plasterer, and have saved money on plumbing, tiling, building and general labouring as a result of lockdown.
Interior Schemes – let there be colour!
The all-white plan for the interiors of the house is slowly changing too. As the house is smaller than our last, my initial instinct was just to paint the whole house white – except for my daughter's room – to keep it looking as spacious and fresh as possible, and to bring in colour with furniture and accessories.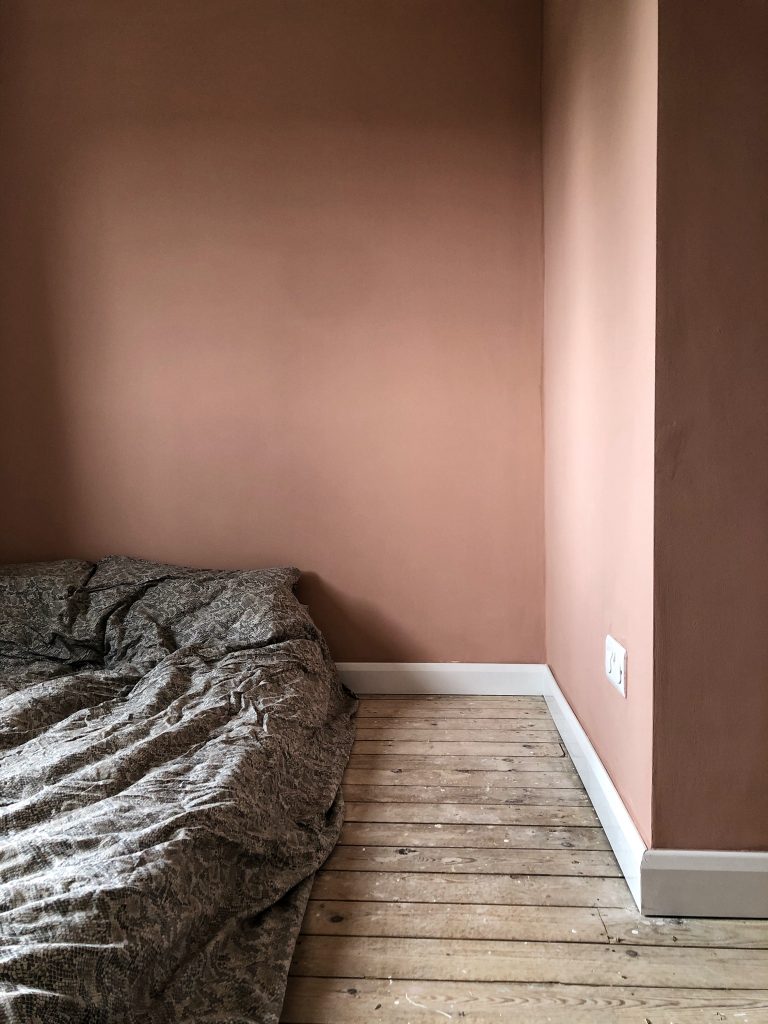 However, after a couple of weeks of lockdown living with all-beige walls, I quickly decided that I needed to inject more colour. I have a pretty eclectic taste in interiors and an appreciation for nearly all colours, but over the years I've always being drawn to pinks, greens, metallics, and monochrome – and these are the main themes that will run through the house, though now, I have made their presence bolder.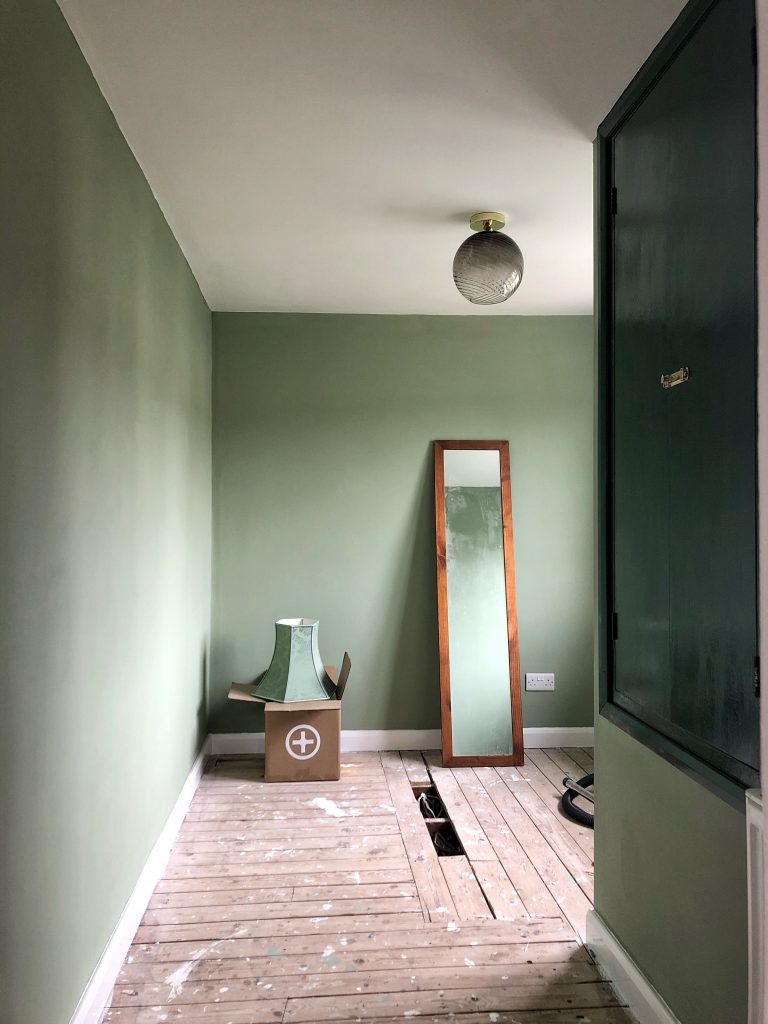 My daughter's room was always going to be pink, she signed it off months ago, but I'm bringing in more pops of colour too, more greens and lilacs. Whilst our master bedroom is an off-white, I am adding dramatic mustard-gold curtains and lots of metallic touches and contrasting textures. The spare room/office is being transformed into a tonal green space, which mirrors the shades found in our garden.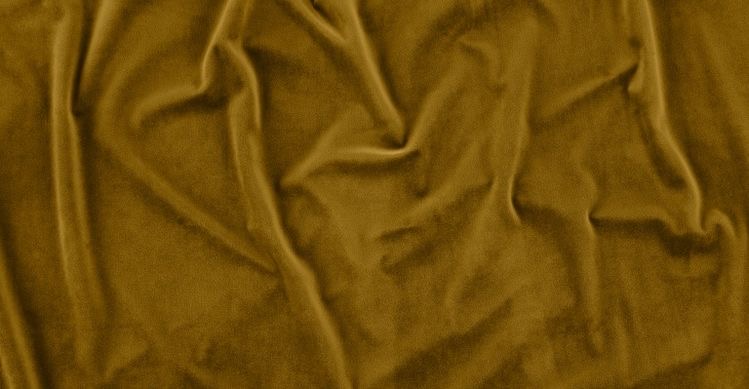 Though we may still paint the main living space white – we are yet to decorate it – I have gone for a two-tone kitchen (green and white), and will slowly be selecting statement furniture, secondhand or vintage where possible.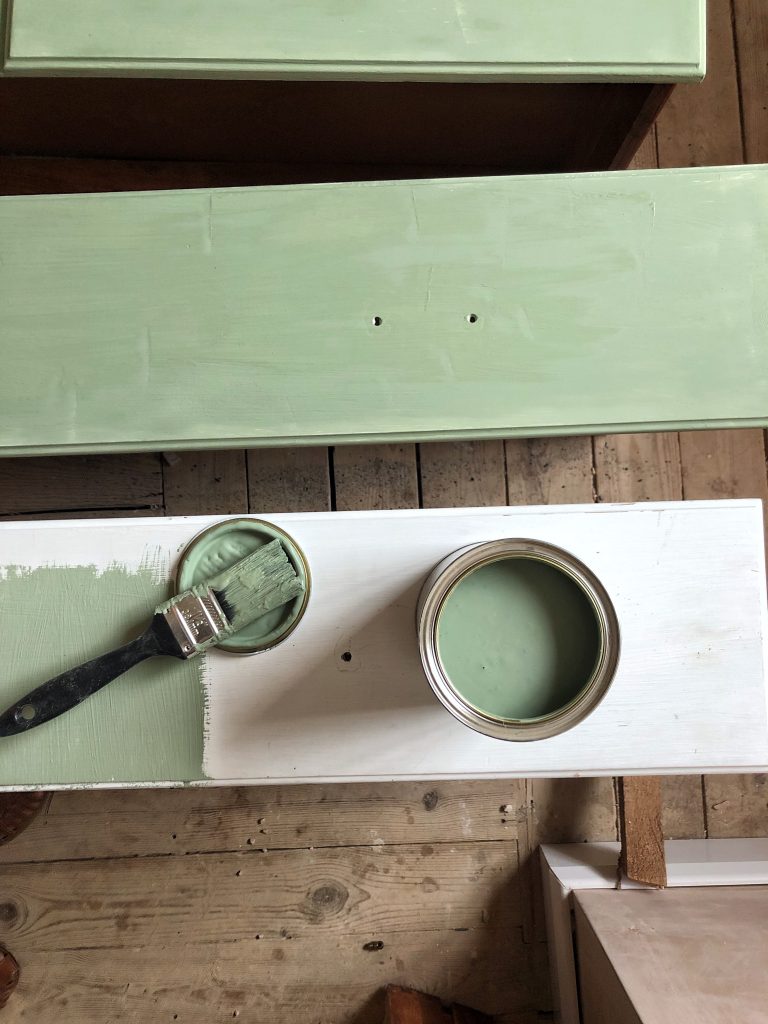 Everything about my interior choices now feels a lot more considered. I've had more time to really think about our individual personalities and how I can reflect them in the house. More than ever, I want to create a home that is so pleasing to us, that should lockdown become tightened again, we are happiest at home.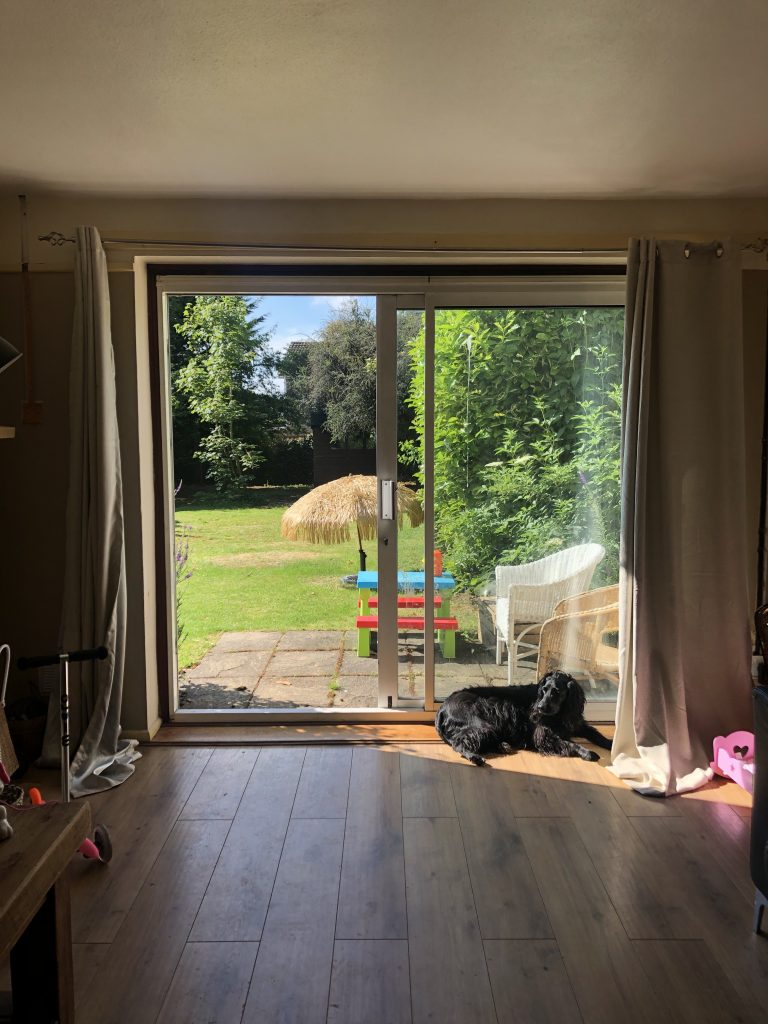 Outdoor appreciation
We also had big plans for our garden: a decking running across the back, a new BBQ area, a chill out zone at the bottom, and new vegetation. These ideas have all had to take a backseat, and though our garden is wild and lumpy, we are so grateful for our outdoor space.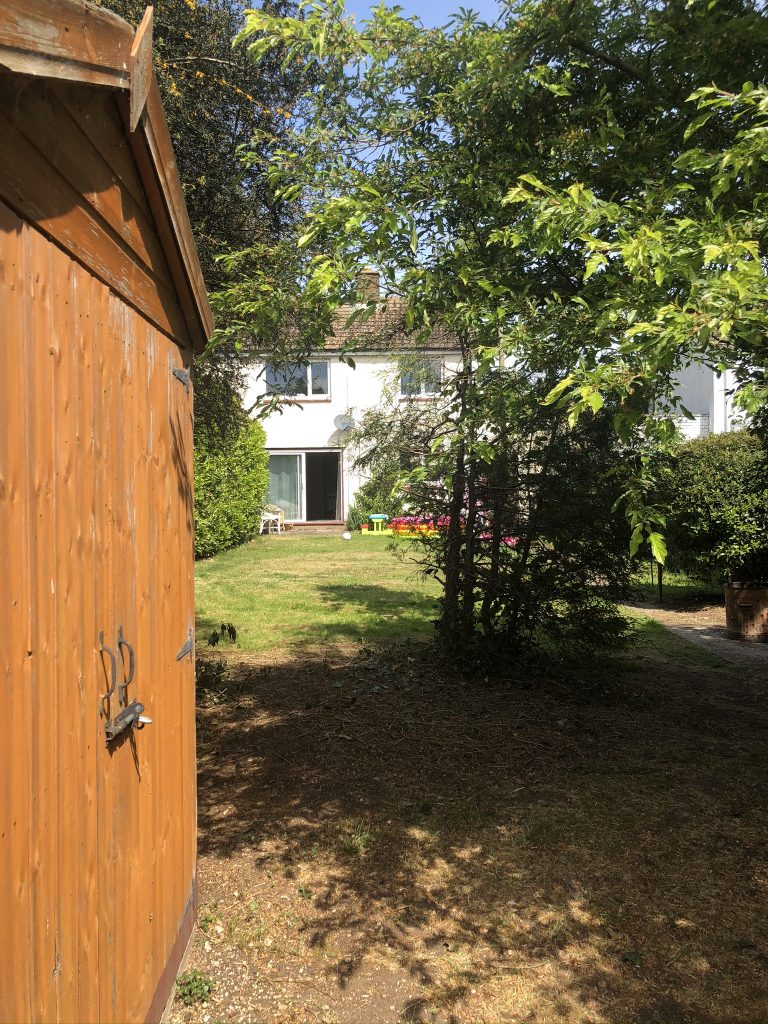 One of the main reasons we selected the house was for the garden and it's size, as well as our village location. Lockdown has given us a deeper appreciation of where we live, we are so privileged to live in such a green area. All of the choices for our main living space have been geared towards connecting to the outdoors, with the flow of the house always gently ushering you towards our garden.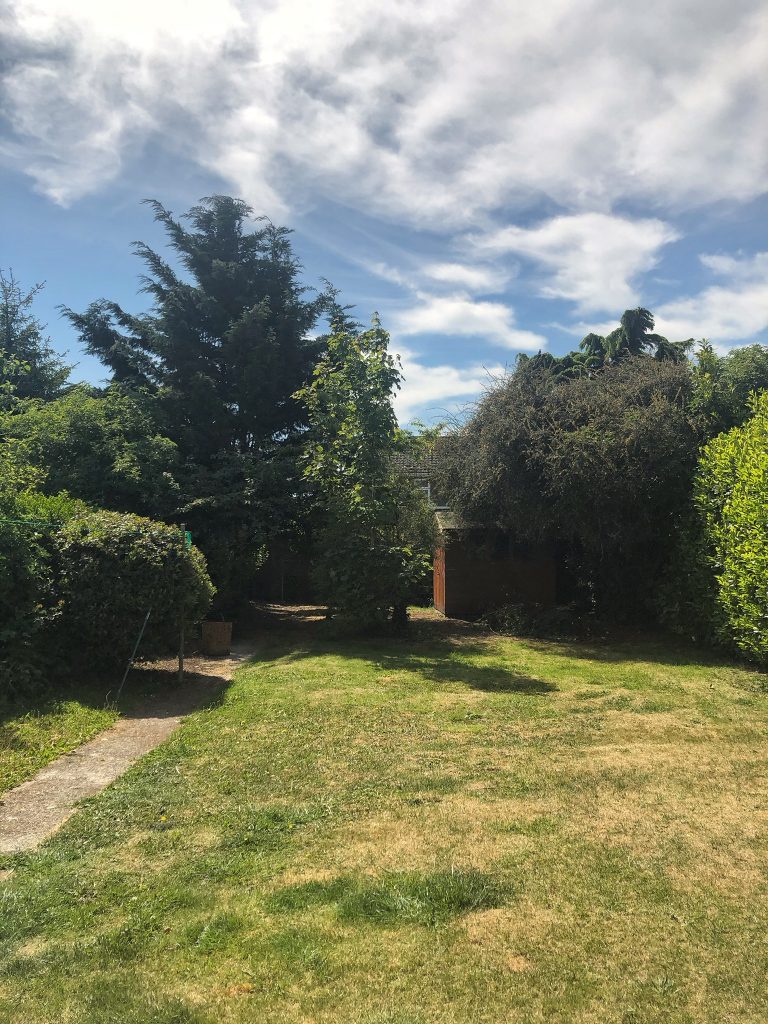 Lockdown has reminded me, and I suspect you, that home and the outdoors are so important and they have a direct link to our wellbeing. With this in mind, I continue to research ways in which I can improve my family's living space in a positive way. I also have a newfound appreciation for my husband's DIY skills and my own creativity.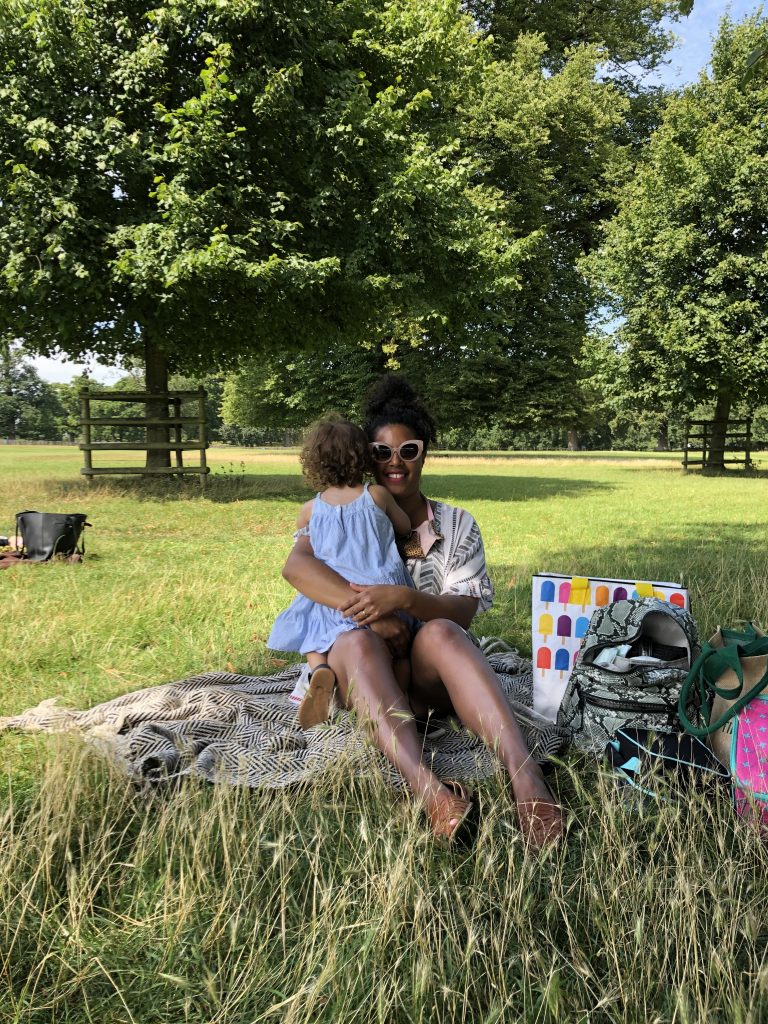 And so, I'd love to know, how has lockdown impacted you and your home projects? Have any positives come out of it? Have you taken up some DIY or rediscovered your creative side?
Of course, if you've just sat around in your pants enjoying your home, that's fine too. In fact, I can't wait to reach that place, that's the ultimate goal.
Rebekah x