With soaring ceilings, a calming colour palette, and beautiful Scandi vibes, St Cuthbert's Centre provides refreshing interior inspiration and a peaceful community hub. By Rebekah Killigrew.
For nearly 30 years, St Cuthbert's has been dedicated to improving the lives of the marginalised, homeless and vulnerable in the West London area, acting as an open-door drop-in centre. In 2017 Refettorio Felix was launched at the centre in collaboration with Food For Soul, a non-profit organisation founded by world-renowned chef Massimo Bottura that fights food waste in support of social inclusion.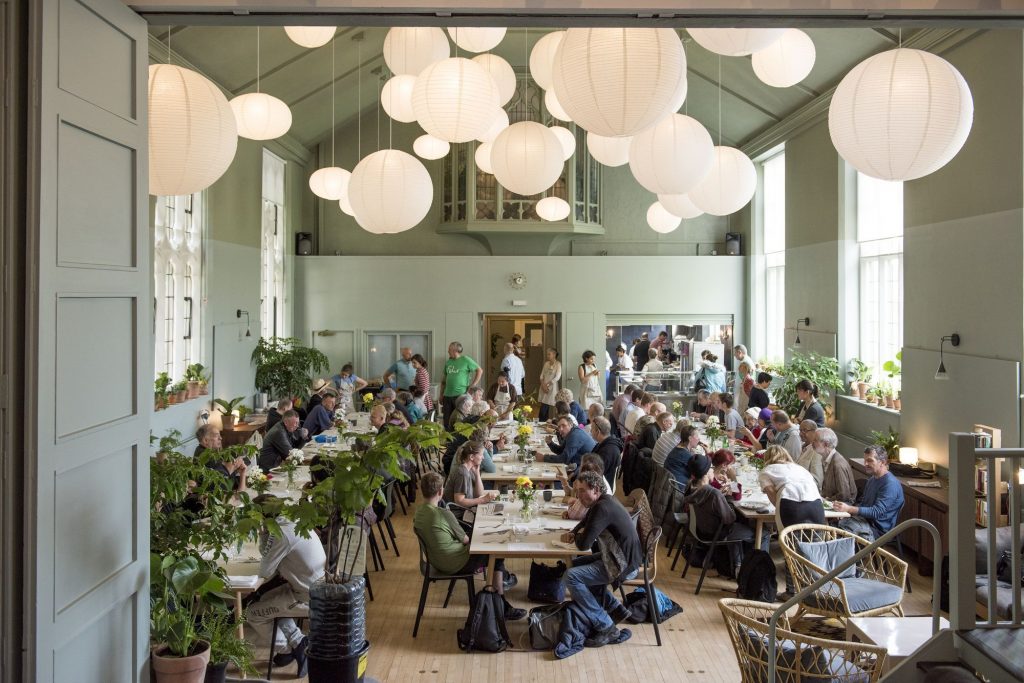 As part of the launch of Refettorio Felix, interior designer Ilse Crawford took on a pro bono renovation to transform St Cuthbert's into an inspiring and inviting space, with the finished design challenging the stereotypical image of a soup kitchen. The dining room and common areas are filled with light, art and plants, all bringing a sense of dignity to the diners in a space where they feel at home.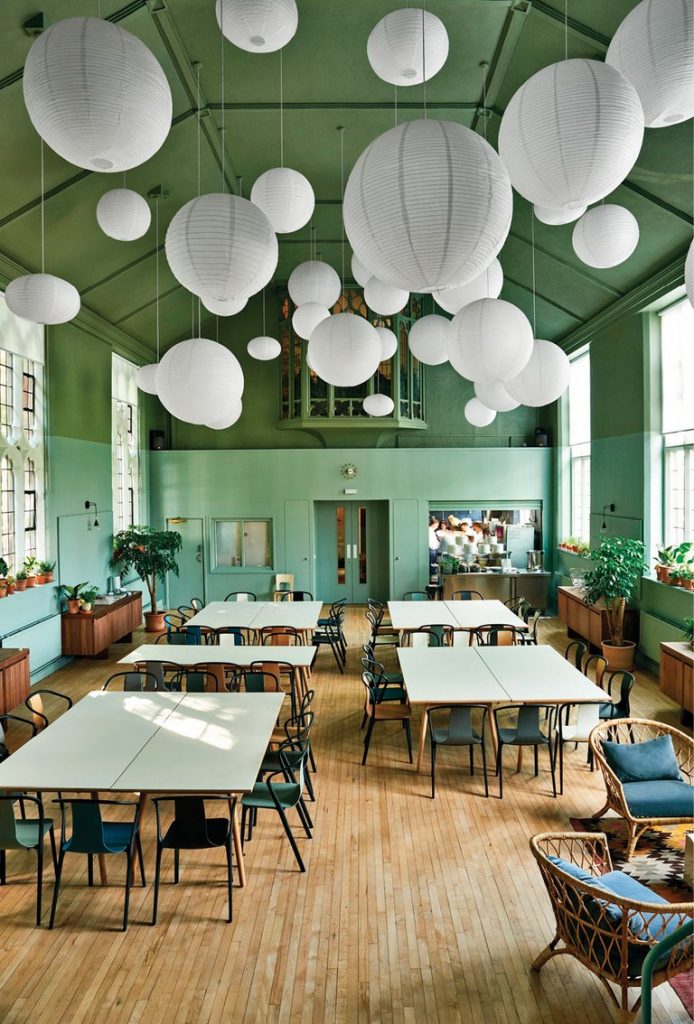 As well as being a place for community dining, the centre offers an essential range of supportive and therapeutic services such as counselling advice, a mental health service, shower and laundry facilities, and free clothing. St Cuthbert's also has a wide-ranging activity programme including computer skills and CV-buildingsessions, a culinary skills workshop, advice on employment and rehousing as well as reading groups, art classes and nutrition workshops.
Available for private hire, the venue has played host to a range of events including weddings and pop-up dinners. With such an empowering purpose and a functional yet beautiful design, St Cuthbert's is a space that offers the socially vulnerable somewhere to feel warm and welcomed.