With a stunning rattan collection handmade by artisans in Ghana, Beiige Store is an insta-dreamy brand for homeware lovers who have any eye for beautiful detailing and thoughtful stories.
Beiige Store is more than just a brand. It's a personal passion project started by Rachelle Holland, inspired by her cultural roots. Beiige Store works with artisans in Ghana, as well as small brands and makers in the UK, to offer a unique blend of homeware and lifestyle pieces – the rattan collection is the stuff of dreams.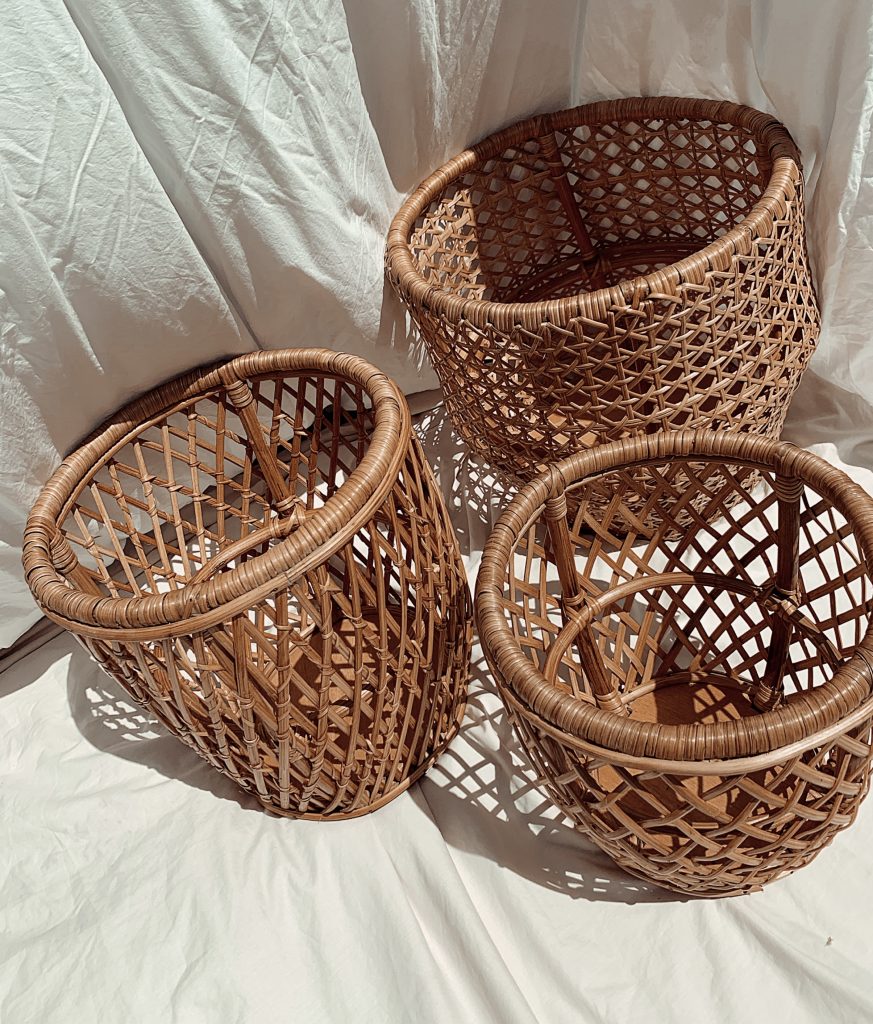 Mother of two Rachelle has her own unique and blended story, which includes studying business marketing, working in both fashion retailing and fashion modelling, as well as setting up previous creative businesses and running a charity organisation – she's a true entrepreneurial spirit.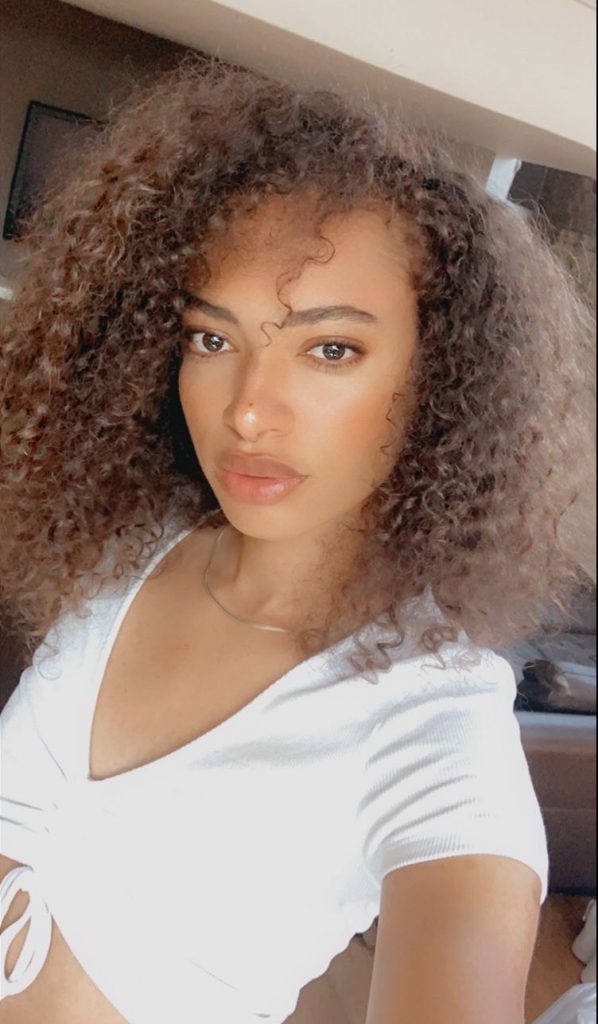 I spoke to Rachelle, who also works part-time as a model, to dig a bit deeper into her personal story and find out what plans she has for her brand.
Hi Rachelle, please can you tell me the story behind Beiige Store and how the idea came about?
Beiige Store is a brand, movement and project of mine that started in my mind early last year. I had my second child last year and whilst I was pregnant with him I visited Ghana to see family, and like every other visit I purchase gifts to bring back or to keep for myself. In Ghana a lot of the things you find are all made by an individual that is skilled and self taught in their craft and I just found it so fascinating that a person with little schooling background could create such amazing things all with their mind and hands.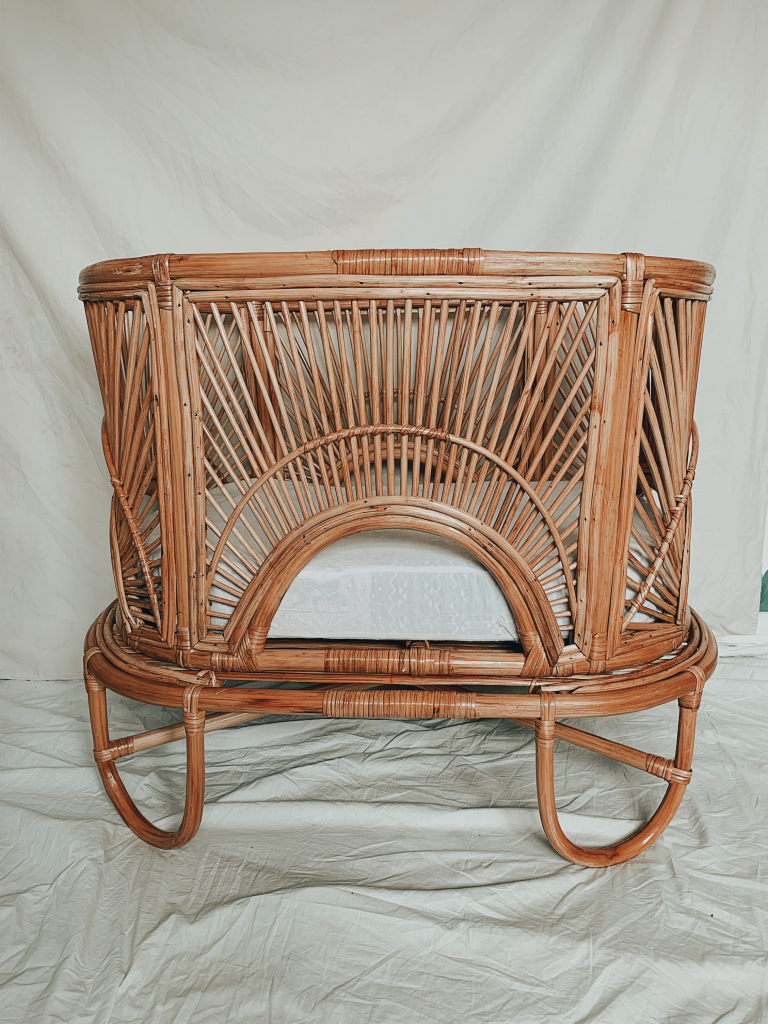 Here in England I found that a lot of things are made by a machine and lacked any background or journey. So on my last trip, in January last year, I bought a table, a few ornaments and some other wall art pieces and decided I was going to sell them once I got back in England and was going to create a brand around African culture. I had a logo called Tribe and Life and a bag full of products ready to go on a website. The idea slowly disappeared as I carried on with my pregnancy and I lacked interest in it, it was like the spark was missing and I felt lost in the idea I had.
My son arrived in July and faced some health complications which put my whole life on pause. With his condition, I decided that I didn't want to send him into nursery and have to return back to work so I had plans on leaving my job as a web assistant [for a fashion retailer]. This would have left me relying on modelling which was very quiet during my pregnancy, I only managed to book a handful of jobs. I enjoy modelling and booking amazing campaigns but I'm also very aware of how unstable that can be especially when you're a mother of two children and I knew if I wanted to be in my kids life as much as possible I'd have to create something of my own. So I revisited my idea but changed it slightly – and Beiige__Store was born!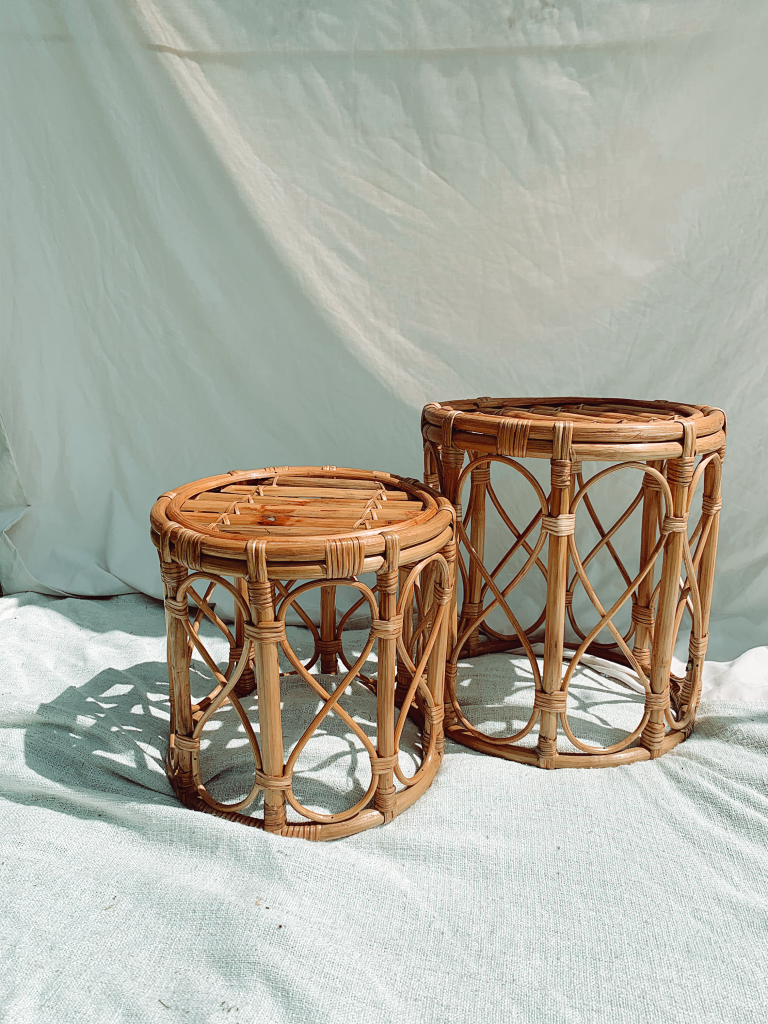 Can you tell me about your range of products, which include homeware, accessories, skin care and children's goods. What is the common thread or value that runs throughout your collections?
My main point of focus is expanding my rattan collections. The additional products I offer are for those who just want a little something but still keeping the story and the handmade nature involved. Due to covid-19 I have been unable to travel to Ghana to source other pieces, pieces that I really want to get my hands involved with by feeling and seeing with my eyes, so my range in children especially is low. However, we still have the option to post and so that's where I have been able to concentrate more on the rattan products.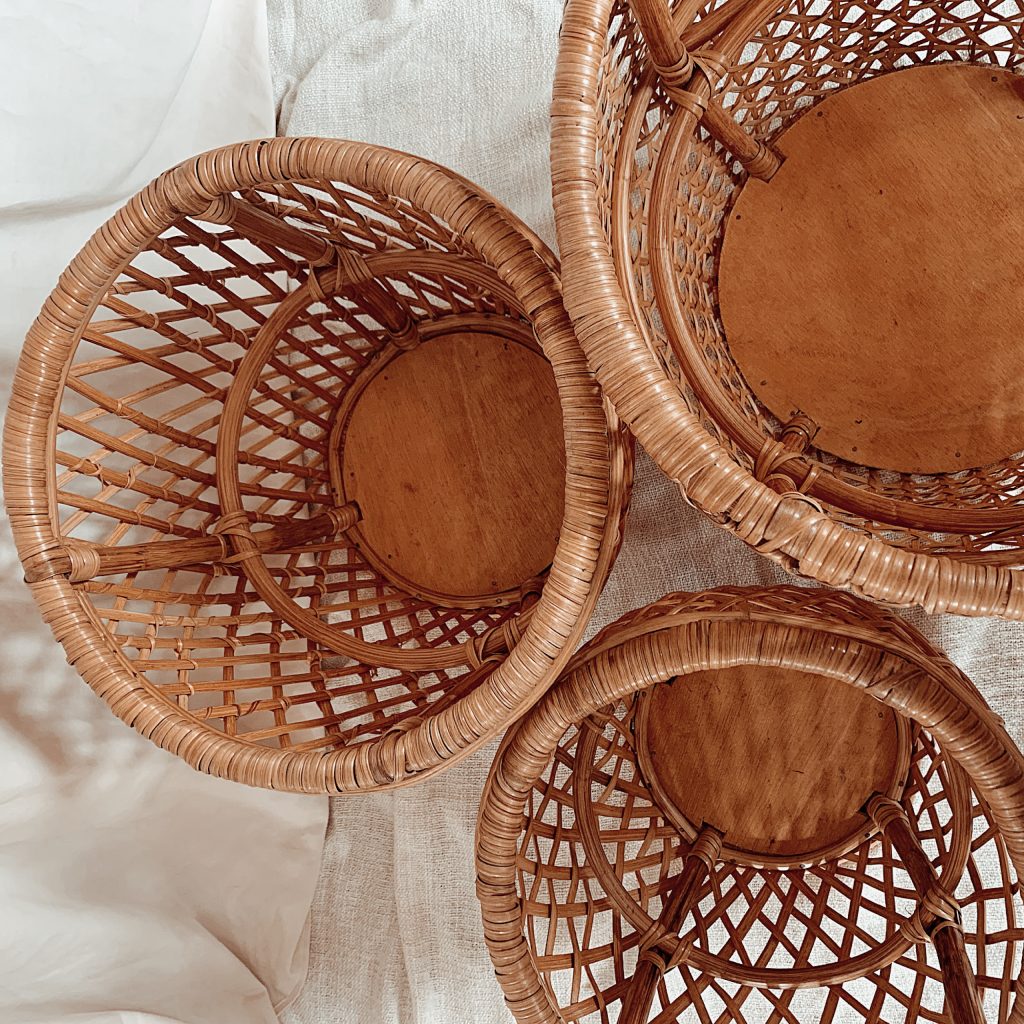 You focus on working with artisans in Ghana – can you tell me a bit more about this? How do you go about sourcing these items?
Ghana for me is home. Usually I travel to Ghana mainly to see family and to enjoy my country but now I have a bigger purpose! I have taken my cousin under my wing, he sources all of the products for me when I'm not in Ghana. I tell him my ideas and he makes everything possible. He directs me to the right person and gives me options to know which suits Beiige!
Can you tell me about some of the small brands that you work with?
My very first purchase for Beiige Store was a skin care brand called Skin Gourmet. They were the first brand we stocked online. They're a Ghana based skin care brand that makes skin care from natural products, so natural you can taste it! They really sparked up the idea of me making natural products because they showed how they travelled to the forests in Ghana and picked all their ingredients by hand to make each product. I approached them as I knew there was nothing like that in the UK. Another brand I stock is a candle brand called Handmade Candle Co. This is a small UK based brand that I love. Each candle is hand poured and smells incredible. I love to stock brands that are fresh and made with love and care!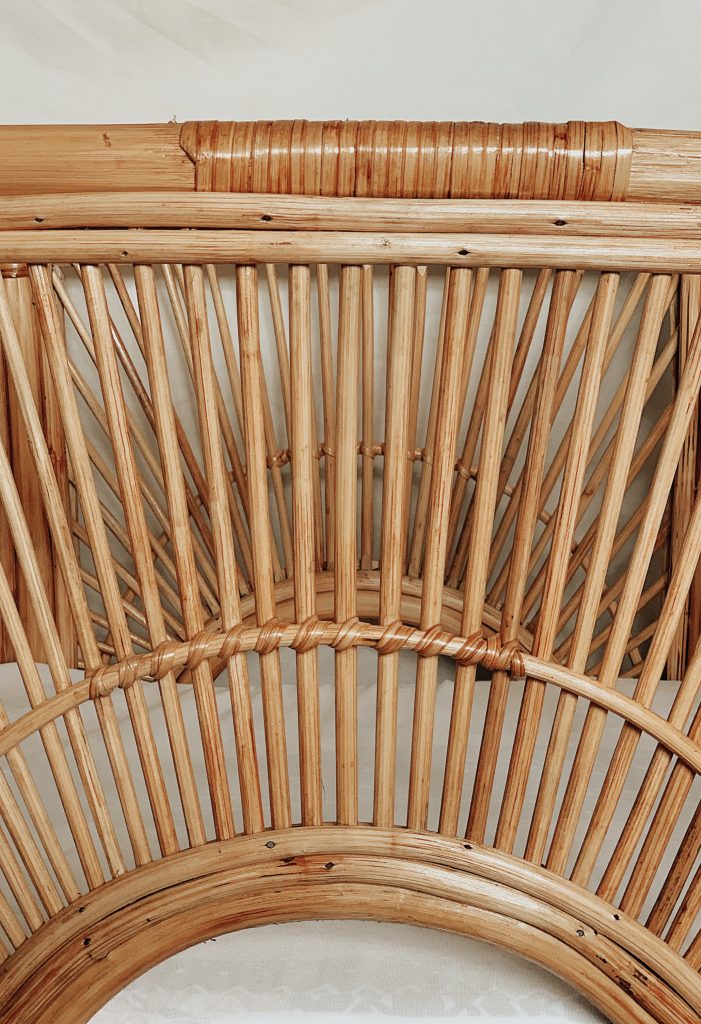 What is your favourite product from your current range and why?
I would say my JUNE baskets are my favourite because they were my very first designs and I just love how beautiful they are. They can be used as planters, storage or just there to look pleasing and they really bring a sense of nature and the wilds of Ghana into your home. I find that dreamy!
Who is your ideal customer?
My ideal customer is someone who has an eye for detail. Someone who wants to welcome guests into their home and be able to have a story behind some of their furniture. Someone who can say this table or this basket was made by hand from start to finish. I would love my customer to be able to feel the journey behind each purchase and know the background story of each of our pieces.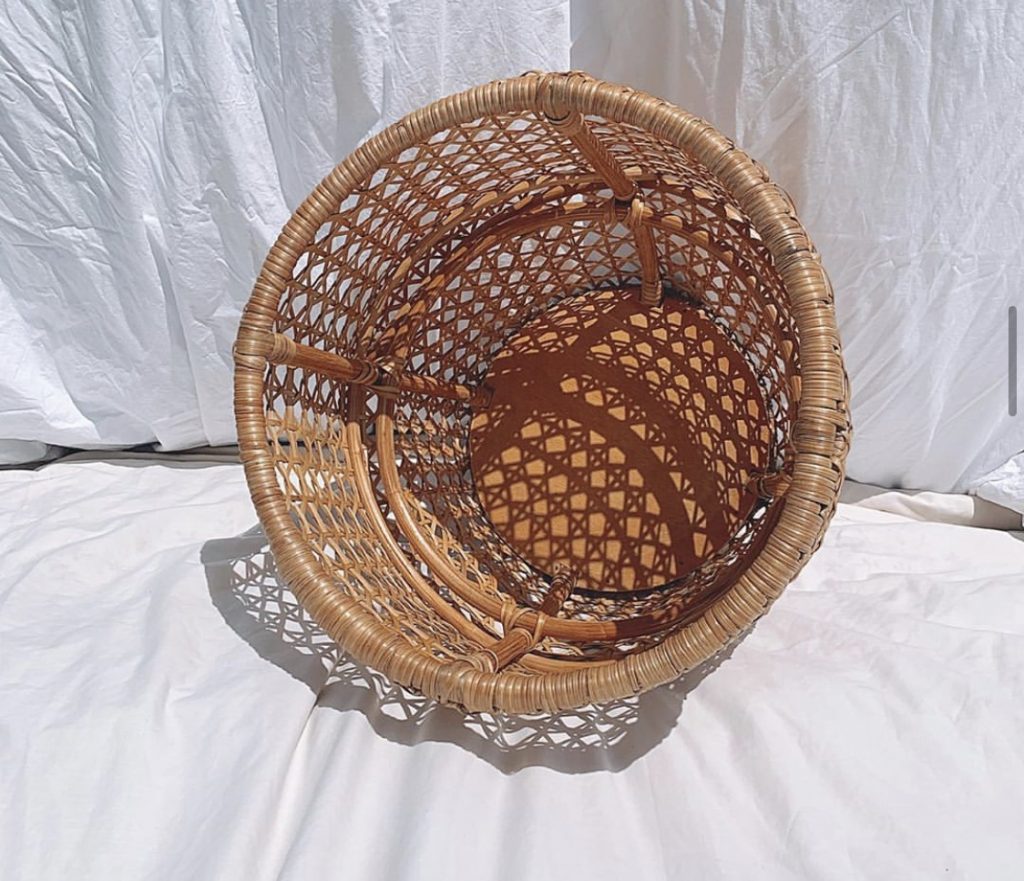 What does the future hold for Beiige Store?
For the future I would love to be able to employ more artisans in Ghana and have production working at a faster speed than it is now. I have just dropped my latest rattan collection, which features a baby 3-in-1 crib, two size option table/stools and a coffee table, all made with materials from nature and created by hand. I am working on making natural rattan lamp shades also and lots more furniture.
Rachelle's favourite TEXTURE:
"I like textures with imperfections. Something hand made that you can look at and appreciate the art and patience."
Rachelle's favourite SPACE:
"My favourite space would definitely be some where in Ghana. May be the botanical garden where you can relax and take in nature."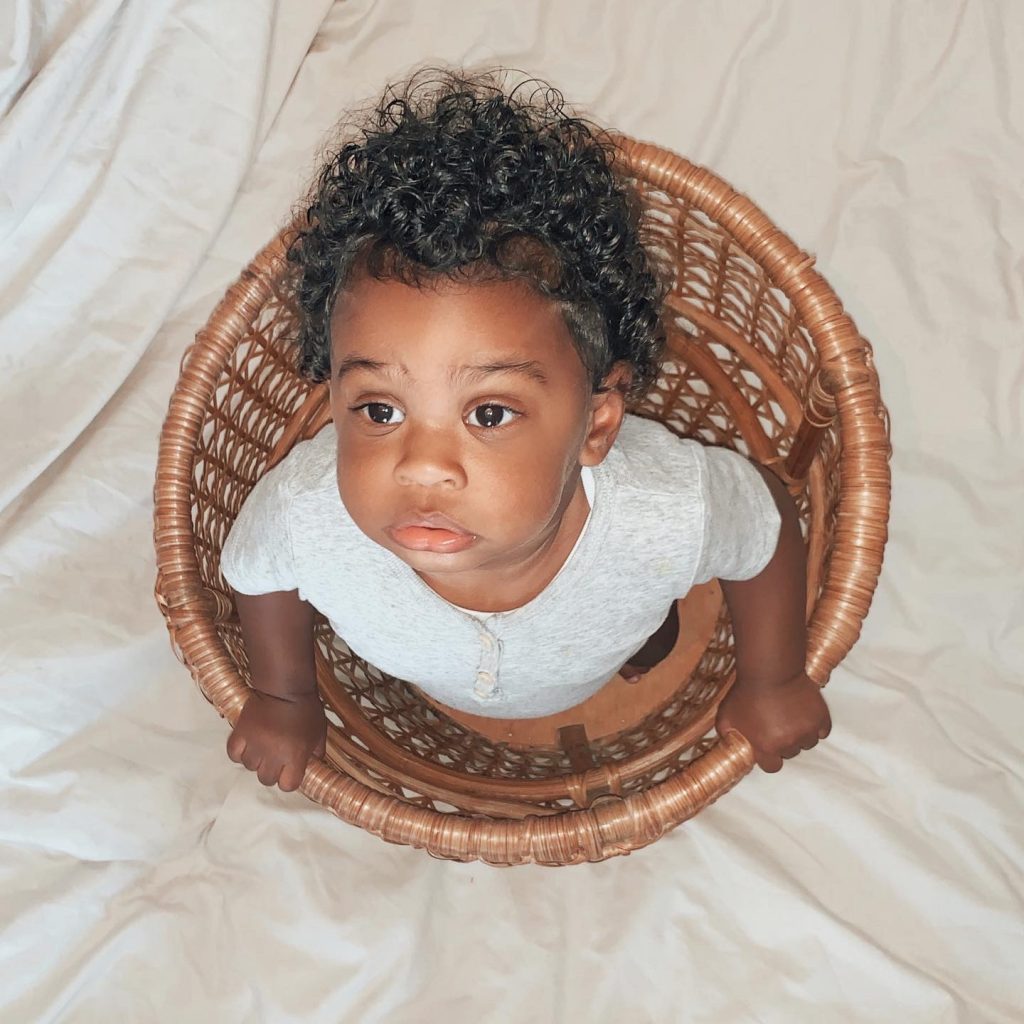 Brand Instagram: @Beiige__Store
Personal Instagram: @Rachellehollandxx
From Asante
In addition to Beiige, Rachelle runs a charity organisation called From Asante. "Asante is a Ghanaian name," she explains. "I started this because every time I travel to Ghana I take back clothing, shoes and toys to offer those who are in need and just felt like I could do more. So From Asante has a fundraiser that hopes to raise money to buy items for families like school equipment and suitable shoes as a lot of children have to walk very far to get to school."
You can find out more about From Asante by visiting their Instagram: @from_asante
PIN FOR LATER: