"Blank Earth signifies clay coming to us from the earth as a blank slate" – Supatra Marsh
I recently discovered Blank Earth ceramics on Instagram and instantly fell in love with the earthy textures and unique shapes of their handmade pottery. The maker behind the brand is Supatra Marsh – "Su" for short – a research scientist who works in academia in the field of skin biology.
"I've always been creative and interested in the arts," says Su, who studied fine art at college and curated an art/science exhibition, Art Neuro, in London while completing her PhD. "In my mind, art and science go hand in hand," she explains, "both require you to be creative and work somewhat independently, forming new ideas."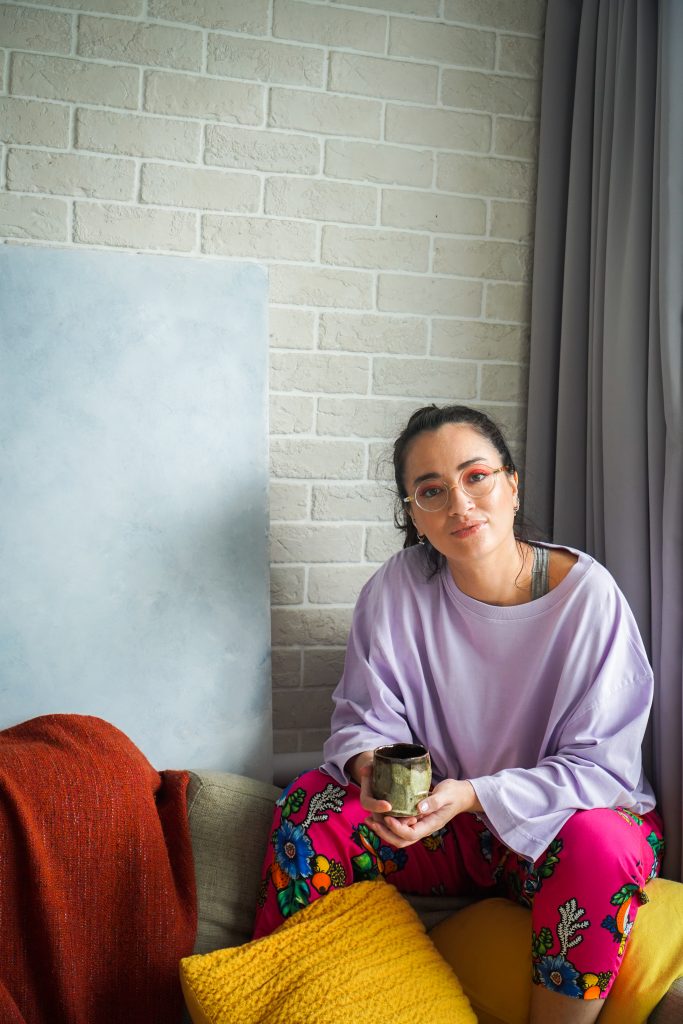 Fascinated by Su's conscious creativity and raw designs, I got in contact with her to find out about the textures of her personal style and the science of pottery.
Please can you tell us a bit about your home?
I'm originally from the UK but have been based in Singapore for the last four years. We are quite spoilt in Singapore renting an apartment in a condominium with pool and gym, which is very different to our cold damp days living in single-glazed London flats! However, I would love to own a house that I can decorate myself and truly make it my own, which is hard while renting.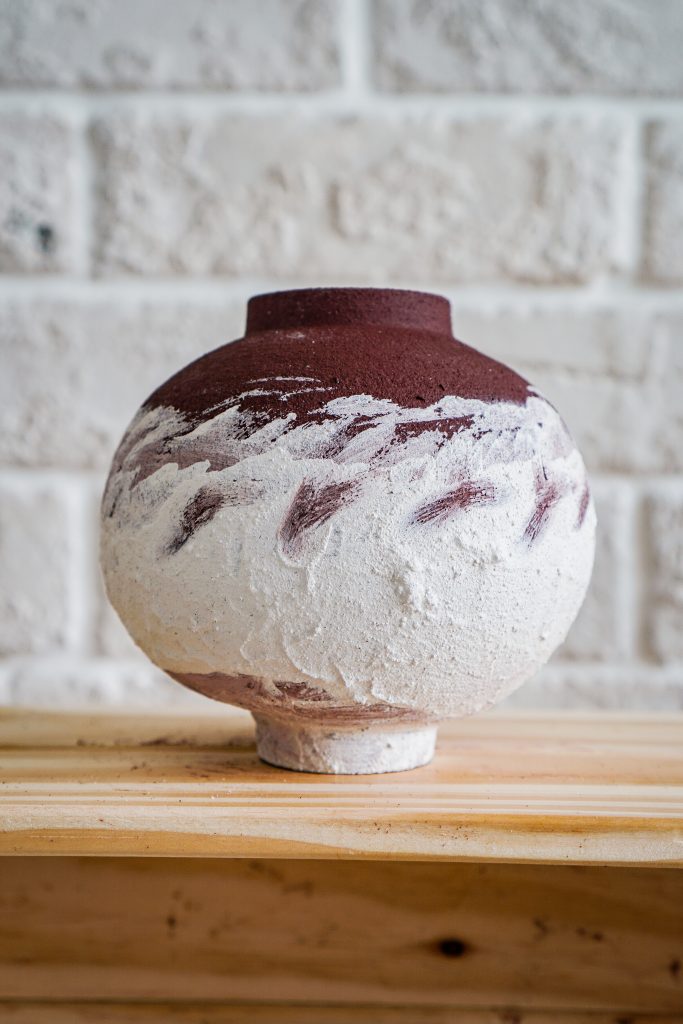 How long have you been pottery-making and how did you discover the art?
Since living in Singapore, I've been learning to make pottery with my fiancé, Paul. Singapore is a fast-paced and hardworking city and we found that making pottery helped us to slow-down and de-stress. We decided to do a trial session in our local studio and fell in love with the making of ceramics. There are many elements to making pottery and you can adapt aspects to play into your strengths, which is why I think pottery is for everyone! My fiancé Paul is the least 'arty' person you will meet, but he loves ceramics because of the structural forms you create, for me, I am more interested in surface texture and design.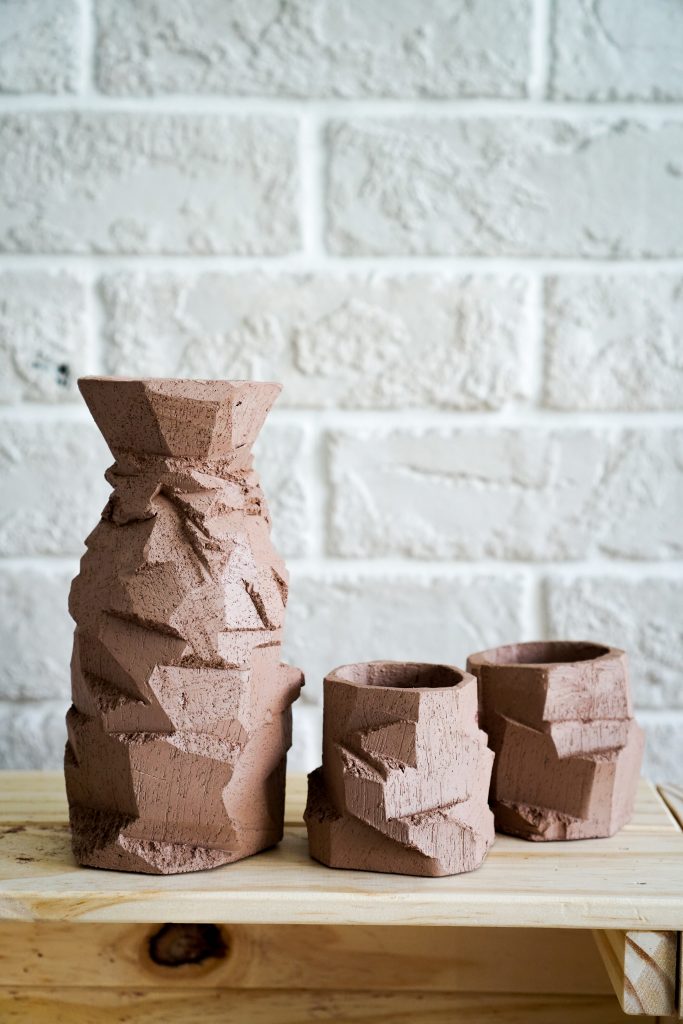 How did the idea for your ceramics brand come about?
I started Blank Earth by making an Instagram account (@BlankEarth) to provide a record of my making and track my development as a potter. At the beginning I made mugs which I would recommend to anyone wanting to improve their skills as a potter. It gives you practice making the most important shape on the wheel, a cylinder, that you can adapt into a rounded or more angled form. The real test, however, is to make the same shape over and over. Then comes attaching the handle which is laborious and time-consuming, and it takes real skill to make a handle that is both aesthetically pleasing and comfortable to hold. I then went on to discover and experiment in other areas and found a great love for Asian ceramics, especially Japanese pottery and carving clay using the Japanese method 'Kurinuki'.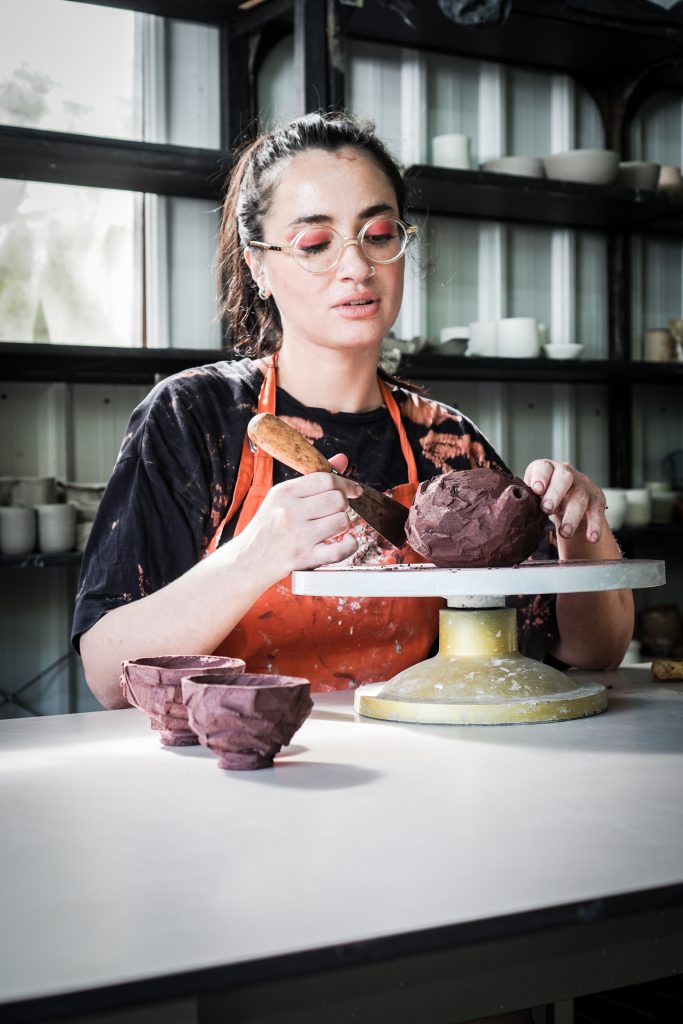 How did you decide on the name Blank Earth?
We wanted our brand to be minimal, focusing on the pottery in its most natural and raw form and making that come to life and take centre stage. Blank Earth signifies clay coming to us from the earth as a blank slate, it is our duty as potters to turn this clay into something to be treasured for years to come. I often think of throwing pots on the wheel as drawing lines with clay in 3D, working to fill up a blank sketchbook in my mind with imagined pots.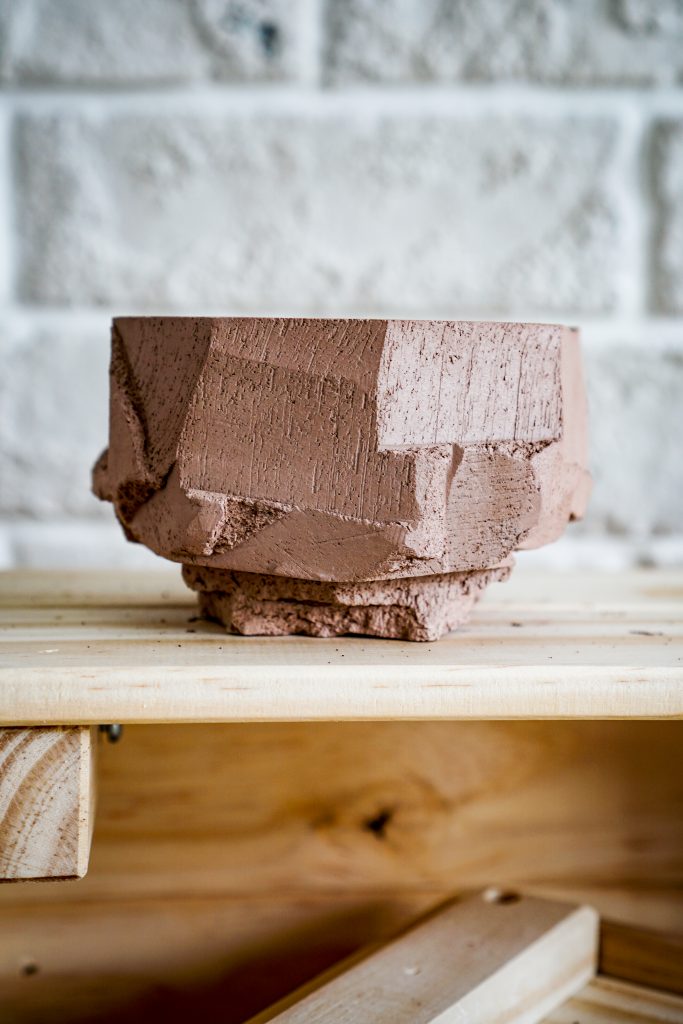 What makes you stand out from other pottery makers?
Coming from a science background has really helped in the core understanding of pottery. There is a lot of chemistry to understand, such as the composition of different clays, how they react with glazes at different firing temperatures in the kiln, and mixing chemicals to formulate glazes. There is actually a lot of science that goes into making pottery and I believe I have the perfect mix of scientist and artist – if I don't say so myself!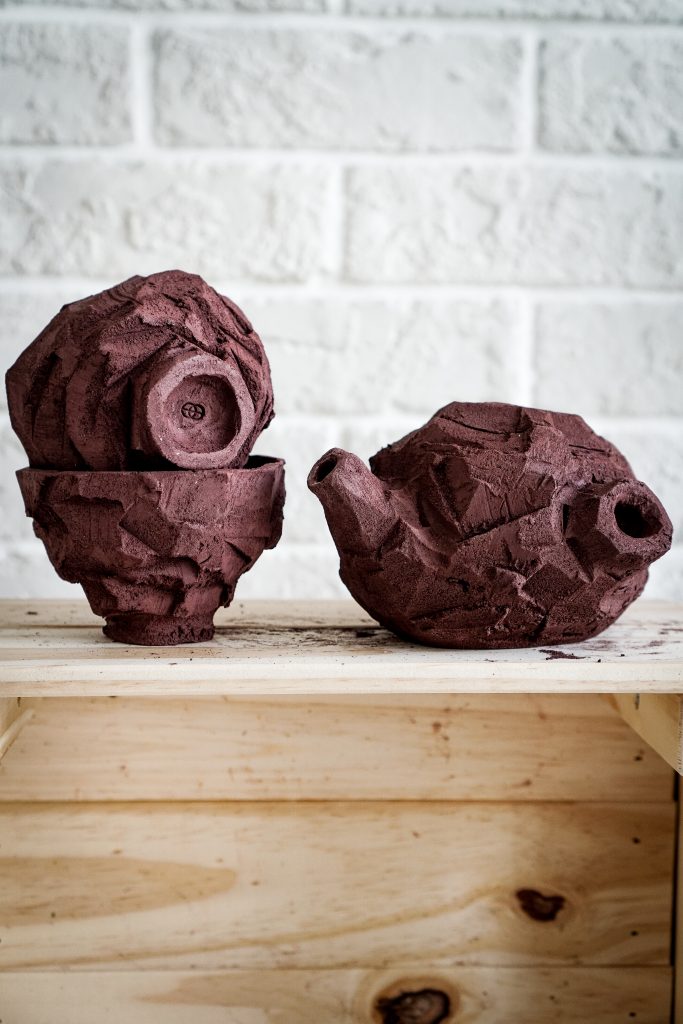 What does the future hold for Blank Earth?
We will be doing a month-long residency in Seto, Japan where we will be immersed in traditional Japanese pottery making, glazing and firing. We then are planning to take the skills we have learnt and set up a Blank Earth pottery studio in the UK, where I'm planning to make pottery full-time and run workshops for the local community to learn the basics of pottery. We want our studio to be focused on traditional techniques of making pottery and will hold workshops to reflect this, such as Kurinuki clay carving, Raku firing and pit firing.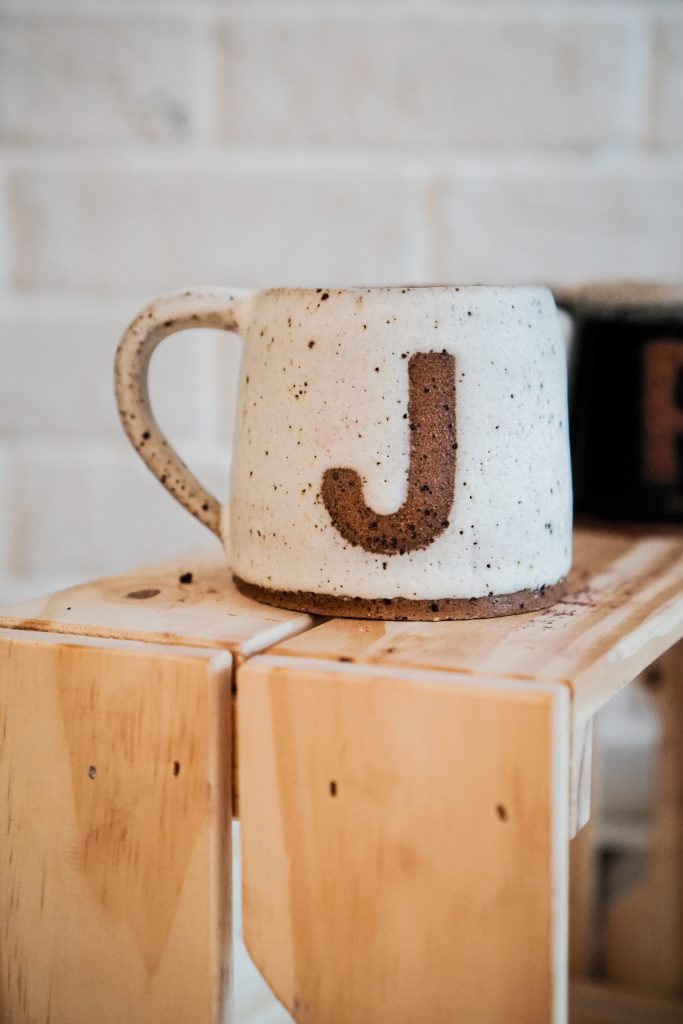 Su's favourite TEXTURE:
"In pottery I'm passionate about rough textures, the clays that are heavily grogged, that contain fired clay particles giving a beautiful gritty texture. These clays give really interesting, organic and unperfected surface details to pottery and are particularly suited to clay carving. One downside is that they can be tough on the old hands – I sometimes take a break and work with fine white clay, which has the most glorious silky texture! In my home I love woven materials, chunky knits, and wicker baskets – anything natural and handmade."
Su's favourite SPACE:

"My favourite space, which I think is mainly because I live in Singapore and miss them so much, is a cosy pub! Nothing beats a good old boozer with a fire place, proper grub and a good selection of beer (did someone say pork scratchings?!)."
www.blankearth.co.uk
Instagram: @blankearth
Pinterest: @blankearthceramics
Facebook: @blankearthceramics
All photos credited to Supatra Marsh.