Welcome to a round-up of my favourite insta finds of 2020!
From architects and home interior accounts, to informative news sources and thoughtful podcasts, there's a variety of accounts that piqued my interest.
It's been a difficult year and there are still challenges ahead, but I wanted to end with a positive blog post, and to share some of the Instagram accounts that have genuinely brought me joy, provided useful information and much-needed inspiration.

Some of the wonderful people behind the accounts featured in this list have kindly contributed some personal moments of joy from their year, which I hope will act as reminders that there were some posi vibes in 2020.
Nads and Juls brought a fresh new vibe to the insta home community this year with their renovation of a Victorian terrace in South London, which began just as the pandemic hit. Their account is mainly run by Nads, whose detailed updates, laid-back vibe and megawatt smile bring nothing but joy, though rare appearances from a seemingly unenthused Juls (whose smile equally matches Nads), adds to the magic of their chemistry and humour. Though they are still in the hard-graft phase, we are starting to get a peek at their classic, minimal and carefully-considered interior style.
Nads says: "In a year of absolute madness, I have to admit it's also been a year of wins and moments I'll never forget. Standing in a long supermarket queue back in April, wondering if I'll be able to get my hands on some toilet roll, our solicitor called to confirm we had completed on our very first home – delighted hardly covers it! I think the pandemic really toughened us up and put a lot into perspective. I felt so lucky to be a homeowner in such uncertain times. People always DM to ask me how we've stayed so upbeat throughout our crazy 'rona renovation and it's because we quickly realised what a luxury it actually is to be in this position as the world goes into meltdown. Yes it's dirty, expensive and inconvenient and yes the pandemic has made it tougher. But ultimately I get to create my dream home with someone I love and that is nothing short of a blessing!"
The Flock magazine is a "digital space for women who rise" that was founded by journalist Jennifer Crichton; it's a uniquely ad-free news site with thoughtful and relevant stories. Covering a variety of topics and featuring diverse contributors, it's aimed at modern and mindful women with a thirst for stories and ideas that challenge. Their Instagram feed features informative info-graphics that prompt you to their website – I particularly like their weekly roundups: Tuesdays for "5 good news stories" (designed to bring some positivity to a day that research suggests is the most depressing day of the week), and Sundays for a summary of the stories you need to know about for that week.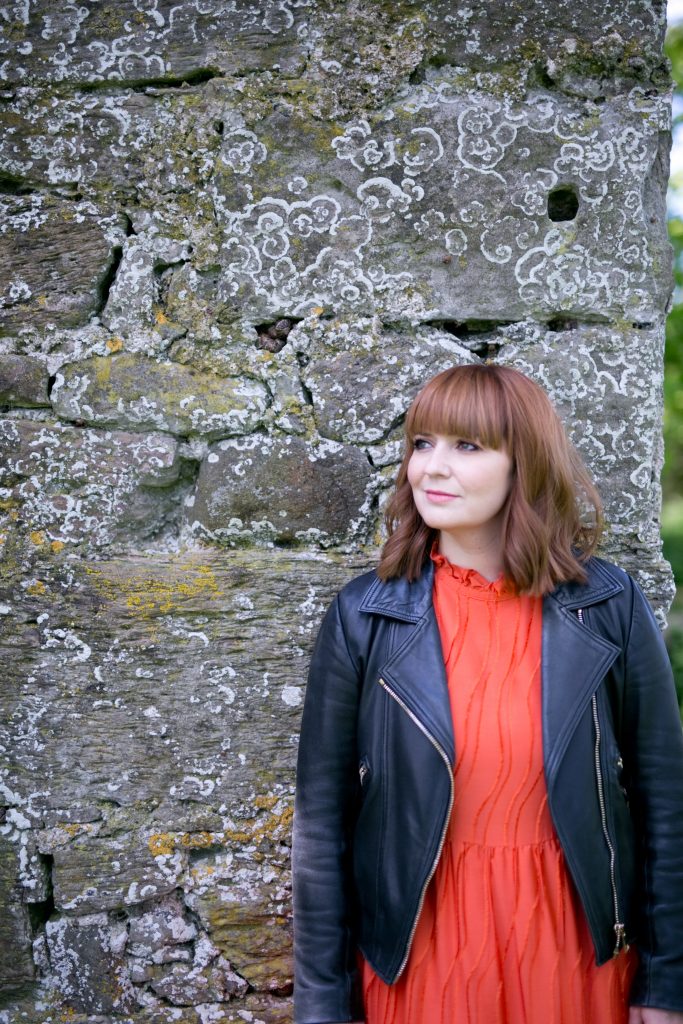 Jennifer says: "For all the chaos and anxiety (so much anxiety), being asked to look back on 2020 makes me smile. The Flock started when I lost a year's worth of work and needed a focus, and ends the year having won a start-up award, grant funding and UN Women recognition – not bad for a kitchen table project. But really, what this year taught me was to trust again – to trust myself, and to trust others. As a single mum, my partner moving in at the start of the first lockdown was a big, terrifying step, but he threw himself into the role of step-dad with enthusiasm, joy and so much laughter. It's been a terrible year for so many reasons and one I'll always look back on with no small amount of confusion and rage. But on balance? The love and support I've found this year outweighs the bad many times over, and for that, I'll always remember 2020 fondly."
This year was a heavy one when it came to discussions around racism and systems of oppression. There were many days where I felt so upset, angry and frustrated about the conversations I was seeing and hearing in the digital space – as well as the deafening silence. As a mixed race woman, I also found myself often confused about my own voice and where I fell in the conversations, as well as confused about how I actually felt.
Then, the Mixed Up podcast was launched in July by Emma Slade Edmondson and Nicole Ocran, both mixed race "multi-hyphenate millennials". Suddenly I was listening to conversations around race and identity that I could relate to, and I felt seen and so relieved. Hosts Emma and Nicole, along with their diverse roster of guests, cut through all the noise, and articulated so many thoughts that had been swirling around my mind. However, this podcast isn't just for mixed race individuals, it's for anyone with an interest in the mixed race experience and I particularly think it's a great resource for parents of mixed race children. It has been a true comfort to me throughout this year and I hope it long continues.
You can check out the final episode of Mixed Up season 1 here.
If you would like to support the Mixed Up podcast please visit their Patreon.
"We have taken so much joy in 2020 from hearing back from our 'Mixed Up' community that they have felt supported, seen and heard through the making of the podcast. These messages fill our hearts with joy." – Emma & Nicole, Mixed Up podcast hosts
With a much-lusted after home interior and an incredible eye for design, Tanya, the style force behind @home.style.interior, always showcases beautiful quality finishes on her feed coupled with practical and resourceful DIY ideas on her stories. Her impeccable taste can been seen throughout all of her room renovations, the most recent of which has been a stunning kitchen update.
Tanya says: "I had my second son in February at home just before lockdown so I'm amongst so many others who have really struggled to deal with not being able to experience all the amazing things with your newborn and introducing him to our family. I've had so much time in the house and have begun to really appreciate what we've achieved over a long renovation process. All I've wanted is to create a beautiful home for us to enjoy and be comfortable in and throughout renovating, it's hard to see the end result especially when you have faced many obstacles.Having the house nearly complete is the best feeling in these times and seeing the children finally being able to move freely especially as my first son was born into a full on building site!"
As you'd expect from the Instagram handle, plywood and plants feature heavily on this home interior account, run by couple Mel and Mark. However you will also find pleasing bare surfaces – think cement floors and plaster walls – carefully crafted design pieces, and black statement features, which all come together and elevate this mid-century bungalow into a truly special family home.
Mel says: "2020 certainly helped us to appreciate what we have as a family. Like so many people, we both lead busy lives working full time, bringing up 2 young boys away from family due to our relocation, and juggling a renovation! Lock down gave us time to slow down and enjoy being a family together, we even made a start on our garden, which was a building site until Easter 20. It's nothing too special, but having a quiet and safe open space for our boys to play in became a haven we were so grateful for. It made us realise how happy we were just being together and how much we had achieved. Plus, the fairy lights look great outside at this time of year!"
Anna Philip London is a simply gorgeous lifestyle brand offering luxurious natural care products and beautifully made homeware and jewellery. Their vegan-friendly range of body oils smell incredible and their glow butter is a deliciously dreamy pick-me-up for your skin.
"Our highlight of the year was being a little team of three and seeing hundreds of orders come through between black Friday and Christmas, being totally overwhelmed for about three minutes but then the whole team coming together and getting everything out the door. It was amazing and wrapped up by a surprise feature in Telegraph Luxury alongside the likes of Oswald Boateng! Overall, our joy this 2020 is our little team." – Funke, founder of Anna Philip London
Sherez and Tom, the duo behind @plumandcrumble, are a young couple who fully renovated a Plumstead townhouse, making an appearance on George Clarke's Old House New House. Recently, they have moved out of London and purchased an idyllic Grade 2 listed cottage in East Leicestershire. This next project will be a long-term renovation with big extension plans in the future. Their last house featured bright colour pops, contrasting textures and a contemporary feel, so I'm excited to see how the interiors come together in a very different property – Sherez has already hinted at a more traditional, country style for their new abode, albeit with their own unique twist.
Sherez says: "In 2020, Tom and I traded in life in the city for a cottage in the countryside. 2020 taught us both more than any other – it taught us the great pleasures of life. Being outdoors, lying in, home cooked food, working in slippers, phoning friends, keeping fit, looking out for strangers, and being a short enough drive away to leave hot coffees on your parents' doorstep. It's been a strange and special year in equal measure, giving us the little push we needed to do something we've both always wanted to do. I hope between the sadness 2020 has brought us all, it has brought joy too. I believe we're all better people because of it. 2020 will be over soon but now we've shown kindness to our neighbours, started to educate ourselves on black heritage, appreciated the hard work of previously unsung heroes and shown we can reduce our carbon footprint, even when this year is done, and science shows us a way out of the crisis, so much to be proud of will remain."
Hattie is a New Yorker through and through, and for an English village dweller like me, her account is such a cool escape to one of my favourite cities (I've visited NYC once before). The décor in her pre-war apartment on the Upper West Side is divine, and her street-style stories make you feel like you are there too – plus she always seems to have such interesting backstories. If you love NYC, beautiful buildings and classic interiors, Hattie is your woman.
I discovered interior design and architecture practice VATRAA via Instagram's' explore page and was stunned by a project of theirs featuring plaster walls and other raw design elements. I went on to find more of their fresh and exciting work via their website and interviewed co-founder Anamaria Pircu for this blog, as well as working with them on a feature for Interior Designer magazine. Founded by Anamaria and Bogdan Rusu, VATRAA have offices based in London and Bucharest, and their unique and multi-skilled eye for design (they also create bespoke joinery objects and offer a lighting design service) make them a fascinating studio to follow.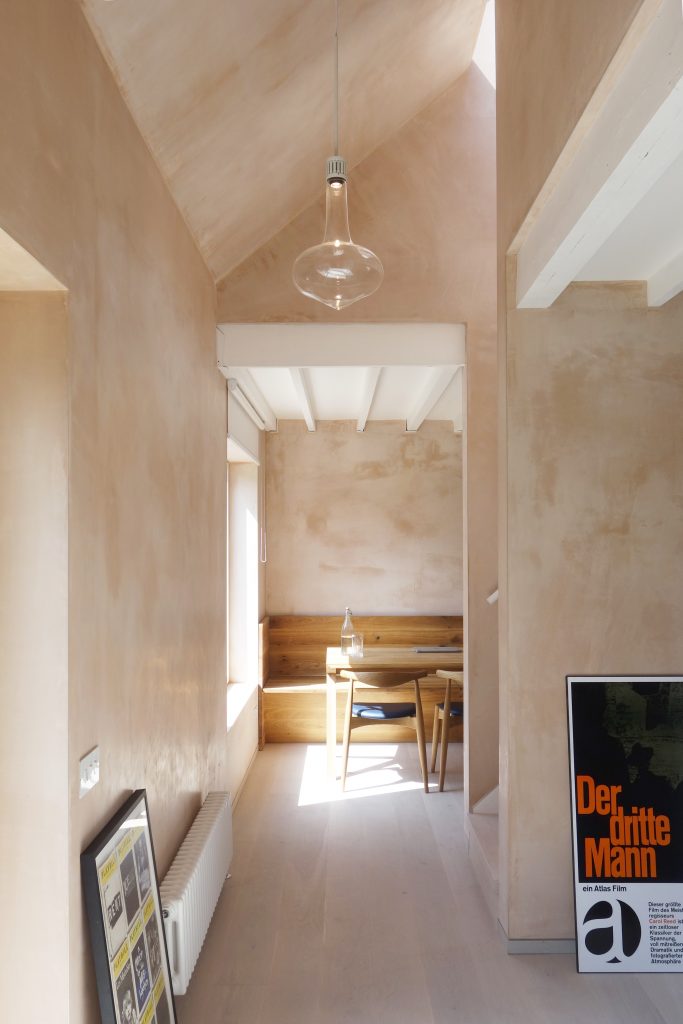 Anamaria says: "With 2020 coming to an end we look back at the difficulties we've all been through but also at our achievements, and are grateful for the lovely people we've had the opportunity to work with. The Ex-Council House Project has been a great success, and this is only due to the amazing people on the project and their collaboration and determination to work it out through the delays and complications caused by the pandemic. I think this year has shown many such moments, where teams around the world came together to help each other in times of need, and give a boost of confidence when one was down. We are thankful to have been part of this and to have had the opportunity of building such beautiful relationships. We're looking at 2021 with great enthusiasm! A New Year filled with new goals, new opportunities for projects and collaborations, and a more open appreciation for the people around us and the spaces we live in." www.vatraa.com
Journalist and blogger Vicky Smith serves up daily doses of information on current affairs and breaking news in a way that is easily digestible. She breaks down the news into small chunks on her stories and links to reliable sources, always keeping a neutral view and delivering facts over opinions and conspiracies. I've only witnessed her breaking her neutral tone once to call-out the ridiculousness of Donald Trump's claims around the US election, of course. Vicky has been my go-to account for when the news got overwhelming this year and I needed some clarity.
And that's my round-up of some of my favourite new Instagram finds of 2020! Who have you discovered this year? Who else should I be following? Do let me know.