If you thought pebbledash couldn't be pretty, think again. By Rebekah Killigrew.
I've recently taken an interest in house render, and more specifically pebbledash and roughcast – not something I ever thought I would say – and it's because our fixer-upper is currently plastered in it.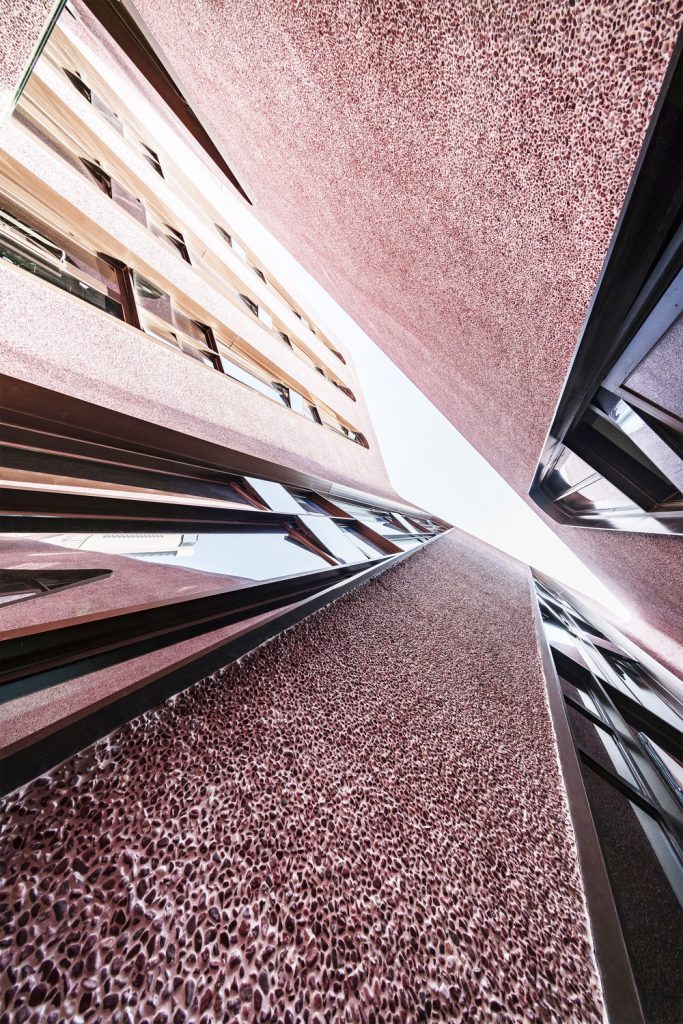 Whilst the rough textured walls of our house have been coated with an inoffensive off-white paint, we had originally thought that we would smooth render them for a modern finish. However we have since noted that all of the houses in our street still have the original roughcast finish, with the majority of them painted in a neutral tone – though my favourite house is a dusty lilac beauty just a few doors up from ours.
And so, we have decided to save our pennies and freshen-up the exterior with a new lick of paint to be in-keeping with the rest of the street…for now.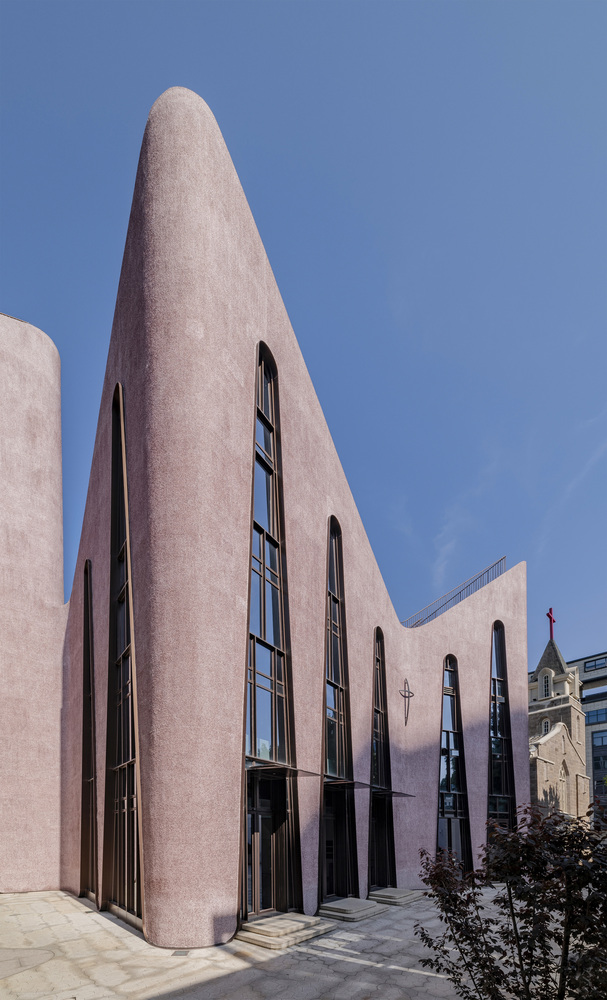 During my 'exterior wall paint' research, I came across a stunning building (via Dezeen), which turned out to be a church hall in Fuzhou, China, clad in a distinctive pink pebbledash. The project was completed in 2018 by architectural studio Inuce to accommodate the growing Christian community in the area, and it creates an eye-catching building within the urban environment.
Another quick Google search led me to an image of a beautiful castle in Aberdeenshire, Scotland, clad in pink roughcast. However, this one looked familiar to me, and I soon realised that I had seen it before on @theslowtraveler's Instagram page (Carolyn's photos are so dreamy btw, do check her out).
The best part about discovering these pink beauties is that when I showed these images to my husband Tom and casually suggested that maybe we should go pink, HE DIDN'T SAY "NO"! In fact, I think he said something like: "Yeah, that might be quite nice." It's possible that he was just humouring me but I'm going to run with it – my mind is already racing with the idea of a light, dusty, earthy pink house. Watch this space.
But what do you think? Are you fan of pink pebbledash?
Rebekah x