There is a light and airy apartment sitting at the top of a modernist building, nestled in the iconic district of Eixample in Barcelona, with charming views across the city and all the way to the sea.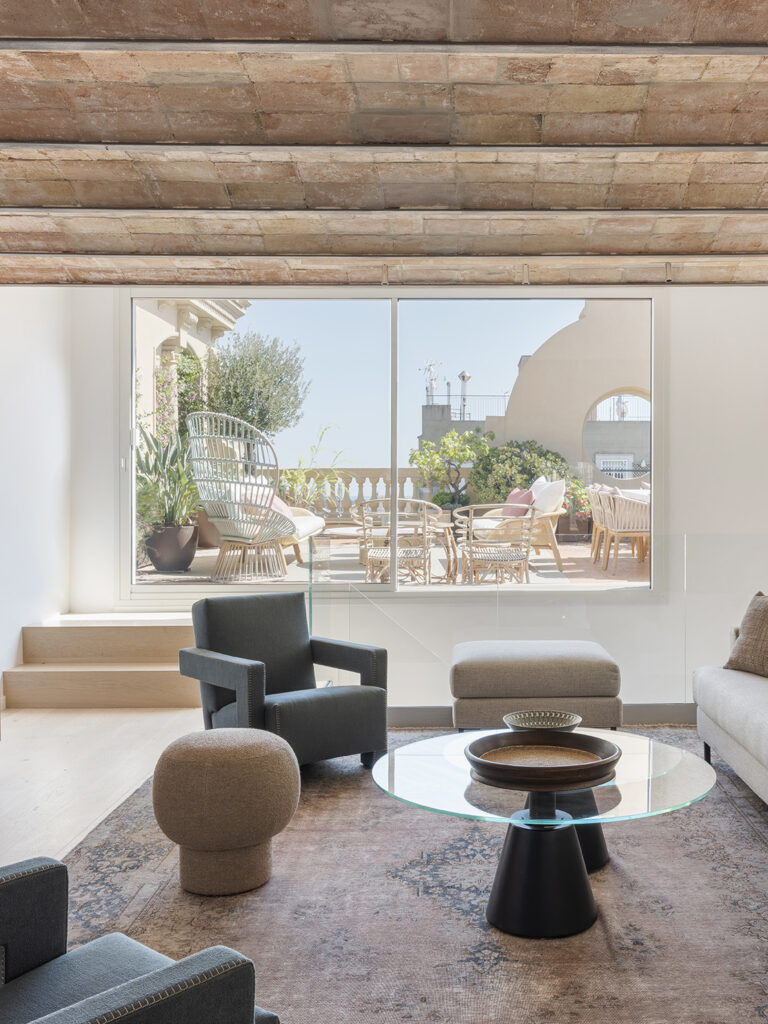 With interiors designed by Barcelona-based designer Veronica Mimoun, the stand-out feature of this penthouse is the uncovered ceiling that reveals the original constructive element of the "Volta Catalana" – an arch-shaped ceiling created from brickwork (a technique developed by renowned Valencian arcitect Rafael Guastavino).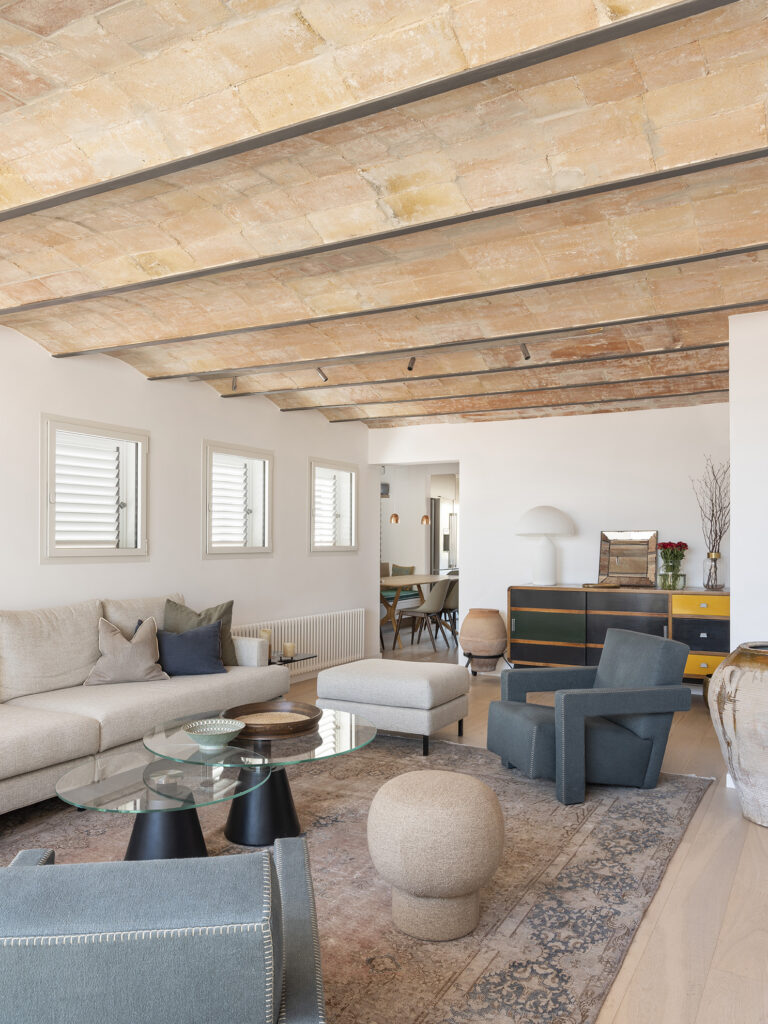 Throughout the apartment there are more beautiful high-quality features and finishes, from the solid wood carpentry to the windows and balconies on the second floor. It is on the upper level where the main living spaces can be found, including a living room, dining room, kitchen, and two terraces – one in the kitchen area and the other with access from the living room.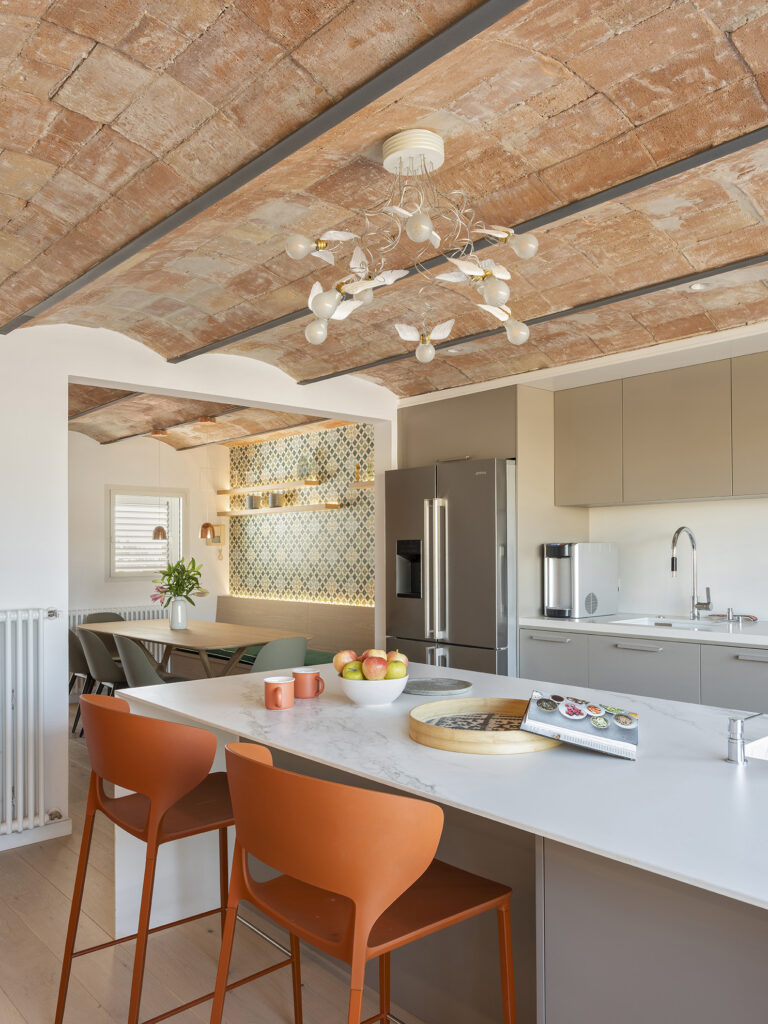 The orginal Catalan vault ("Volta Catalana") has been revealed in the living room, dining room and kitchen by uncovering the ceilings, and it creates a warm and authentic architectural feature that connects the three spaces.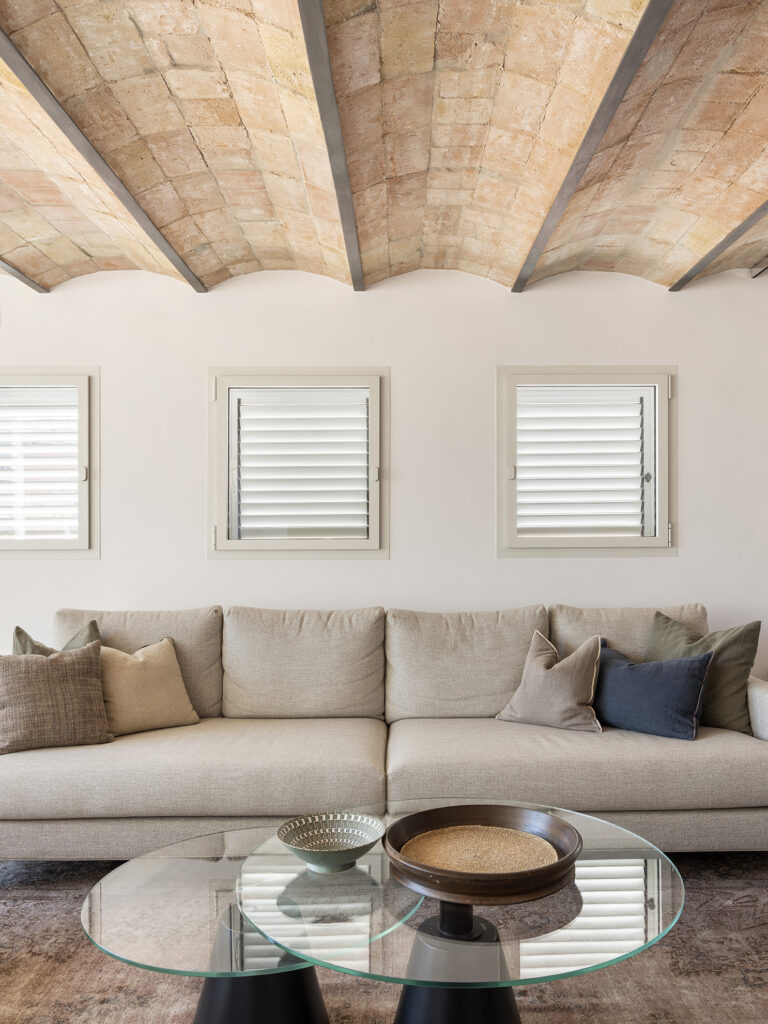 The living room area is a large and layered space for family and friends to come together in comfort; this is encouraged by a sumptuous sofa from Spanish design brand Kettal with custom poufs designed by Veronica Mimoun's studio that sit on a restored original antique carpet from Turkey. Two of the iconic Utrecht armchairs by Cassina and a Champagne pouf designed by Nor11 complete the space where long conversations will take place and fond memories made.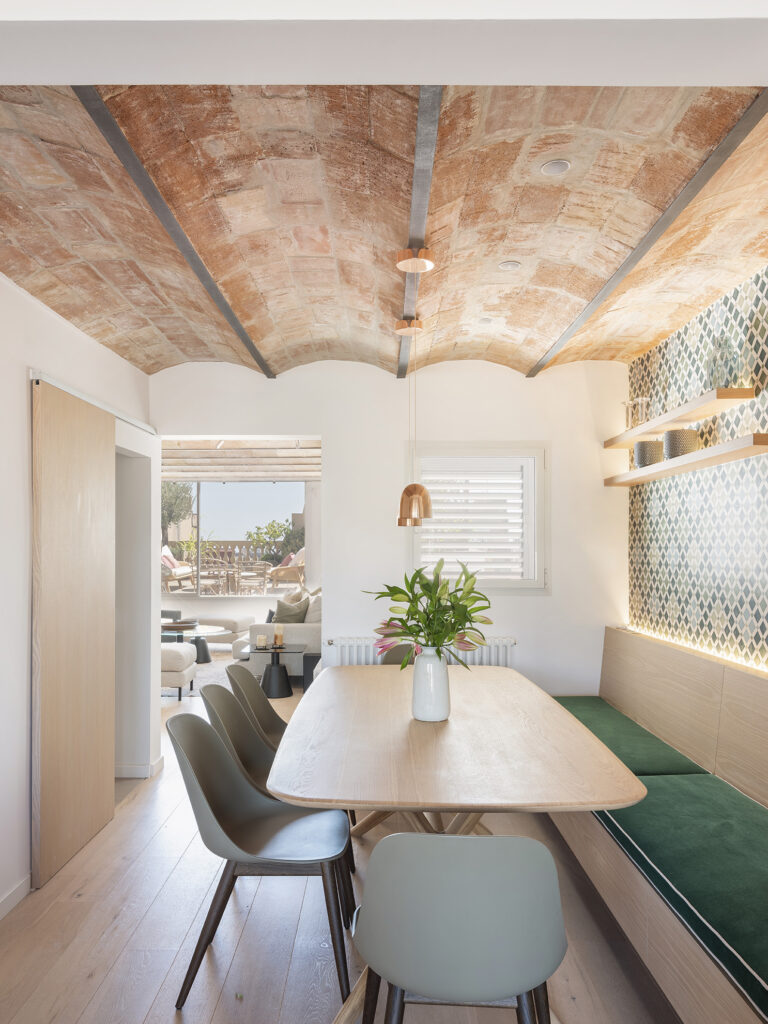 From the living room, the dining area can be accessed, and it features more Kettal pieces – a custom backlit bench in natural oak with storage and shelves, and cushion seating with Güell Lamadrid fabric in green tones that evoke a return to nature. On the wall, a spectacular Zellige wallpaper by Martyn Lawrence Bullard for Cole&Son takes centre stage.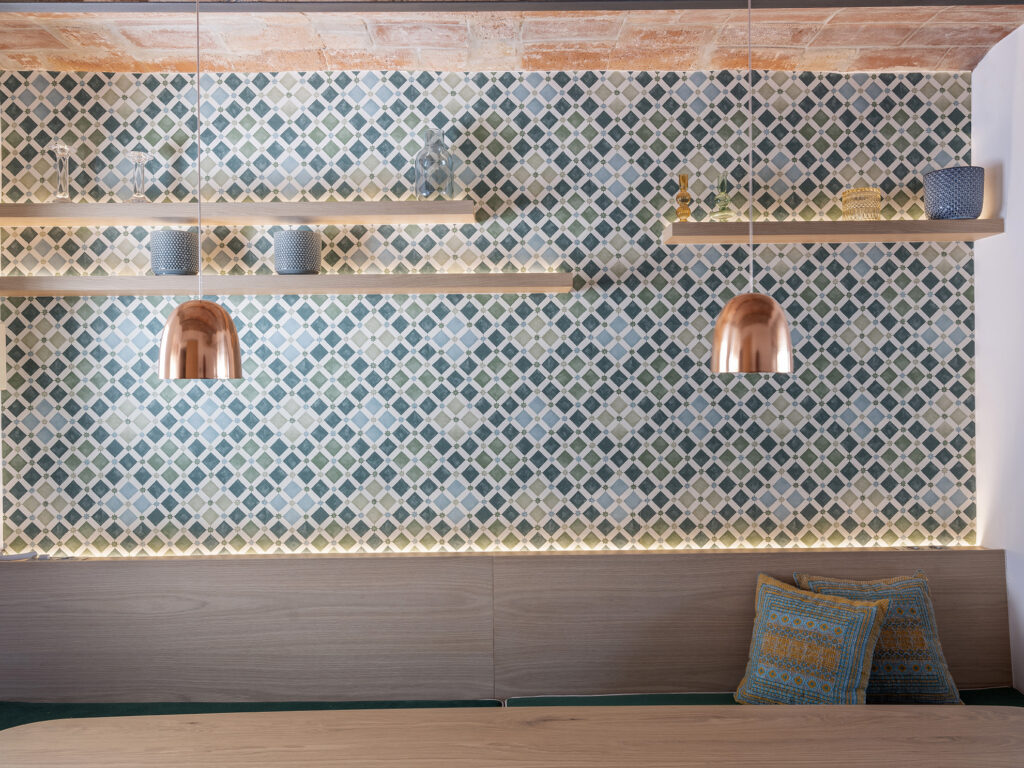 The dining room is completed by a curveous dining table and chairs, and two copper lamp pendant lights, which sit above the table and add a touch of luxe. The existing entrance of the dining room was opened-up to create a direct connection with the kitchen and benefit from the light that enters through the kitchen terrace.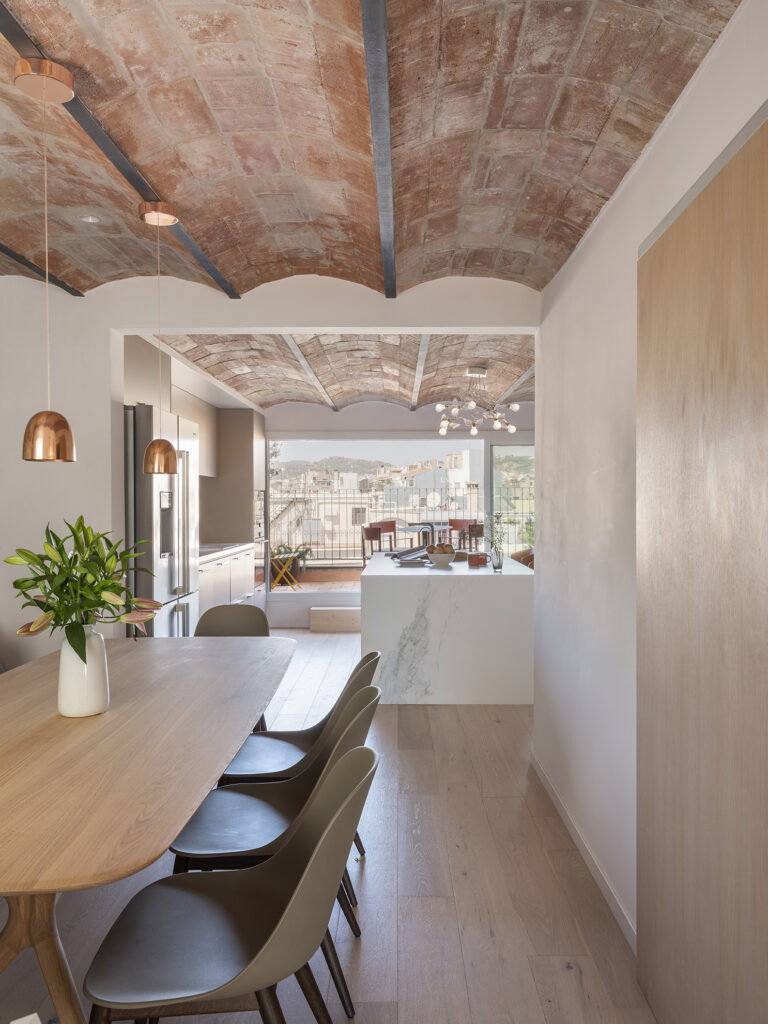 The kitchen space is nourished by a large central island with quality surface materials for all of the countertops, featuring both Corian and porcelain finishes. The opening to the balcony terrace has been enlarged, letting the light flood into the indoor space, and outside on the terrace breakfast can be taken alfresco on colourful furniture.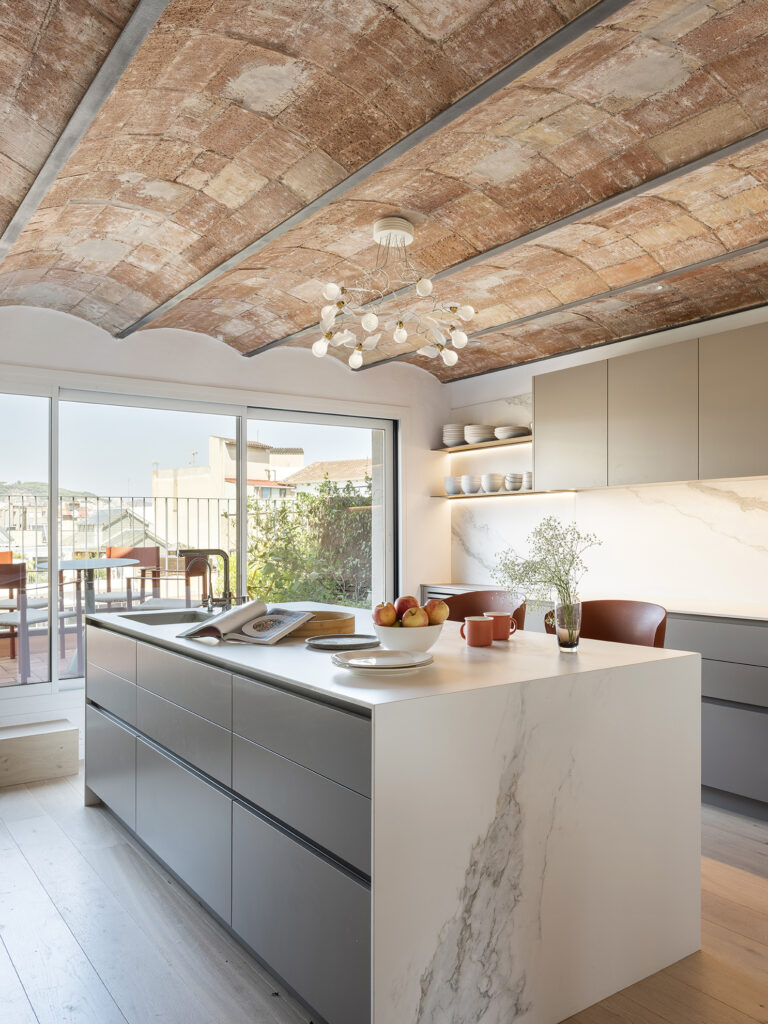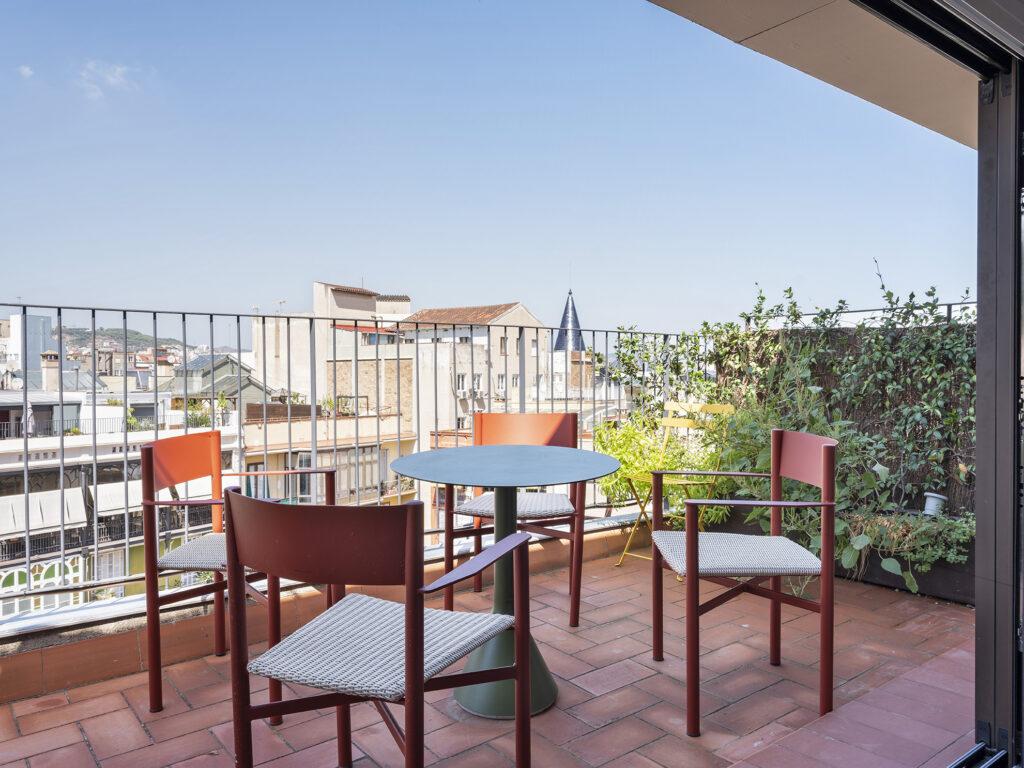 On the opposite side of the apartment and facing the sea, there is a large south-facing terrace that serves as a lounge and summer dining room. With more design pieces by Kettal, their Vimini and Bitta collections take on a special role and invite you to enjoy a terrace bathed by an impeccable architecture and incredible views of Barcelona, from the sea and its old quarter to the cathedral Santa Maria del Mar.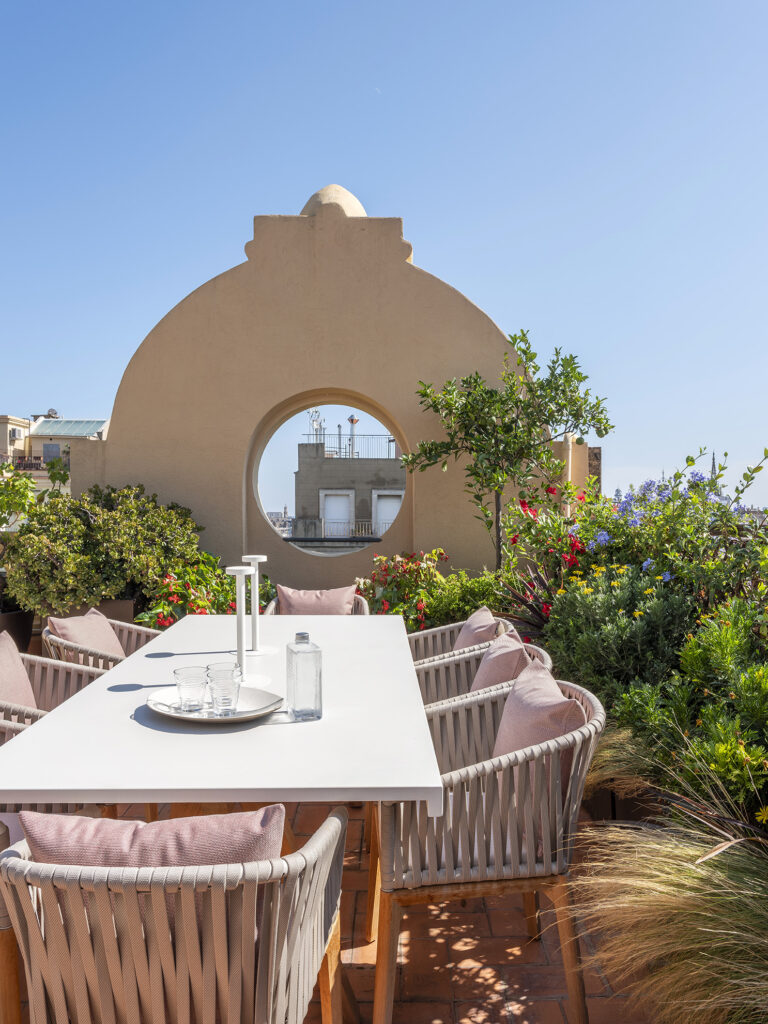 The soothing pastel tones create a space of sweetness and elegance that encourages long gatherings under an inimitable sunset.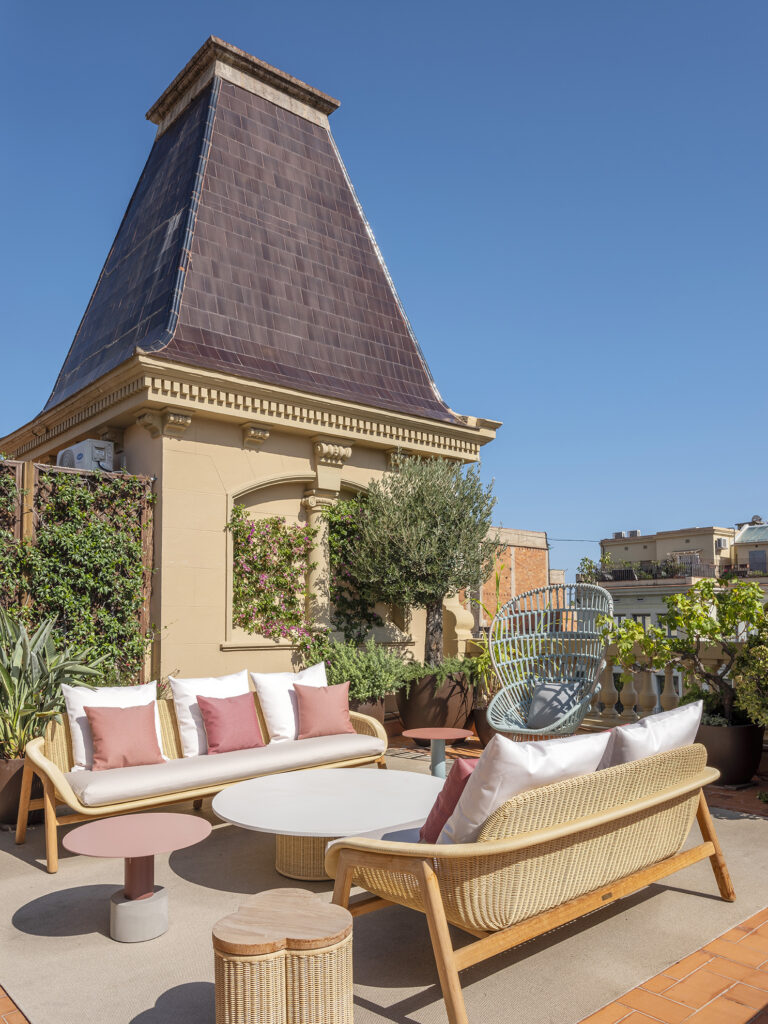 Veronica Mimoun Studio
Veronica Mimoun runs her own Interior Design studio with a large team of specialised professionals. Veronica has been designing beautiful and sophisticated homes for private and investment clients for several years. At the age of 14 she had already designed and managed the project of renovating two bathrooms – little would she know that this was the start of something bigger.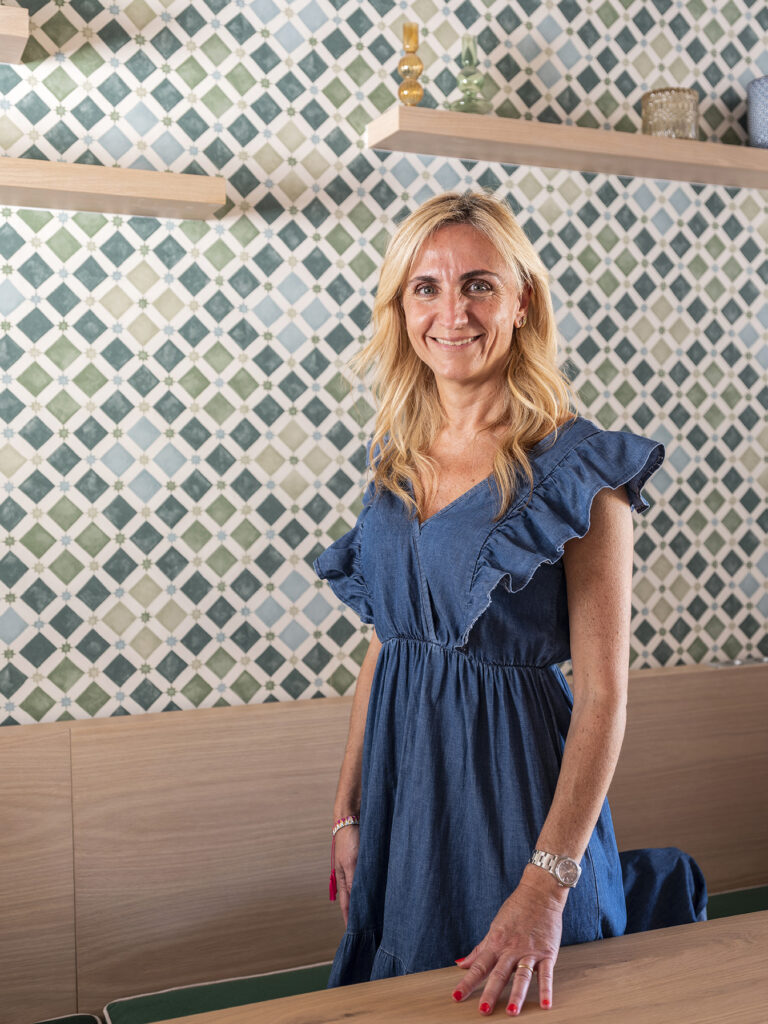 Before becoming an interior designer, Veronica worked in the world of finance, and began by studying Economics and Business Administration at Esade (Barcelona) and finishing her studies in the USA and Paris. While Veronica was achieving success in the finance industry, her true passion was her creativity and an interest in interiors. She always enjoyed helping her friends and family with their home decorating projects and eventually decided to create her own interior design studio.
The qualities and strengths that Veronica used in the financial world come into play in the business of her interior design studio. Her attention to detail is not only reflected in the quality of her designs and creativity but also when it comes to managaing budgets.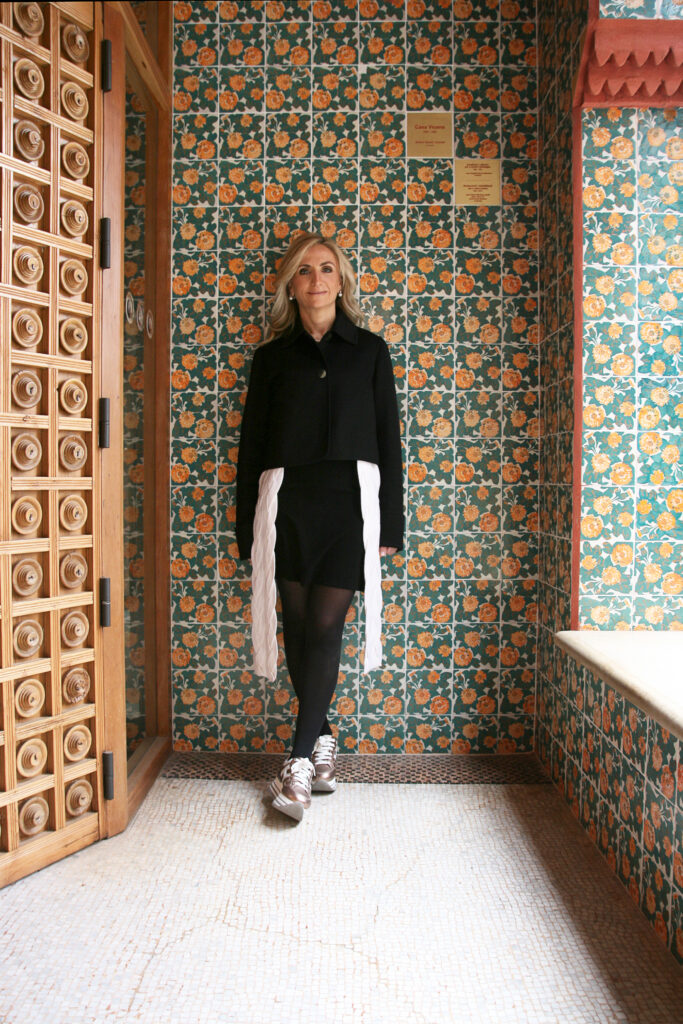 "I love my job, I love collaborating with my team, excellent architects, designers, and construction managers," she comments. "I feel very proud that my business provides work for so many local people including artisans such as carpenters, electricians, painters."
Veronica's favourite Texture:
"One of my favourite textures is velvet, in all its forms, shiny and matte! It enhances spaces like no other, both living rooms and bedrooms. There are even washable options available, so definitely a winner!"
Veronica's favourite Space:
"I love outdoor spaces, and these days they are conceived as an extension of the inner spaces and I enjoy designing them for a year-round use. Greenery, lighting, pergolas and of course the wide range of furniture available make the outdoor experience a unique one. Coming from a warm city like Barcelona, we very much make a good use of our outdoor spaces."
PIN FOR LATER: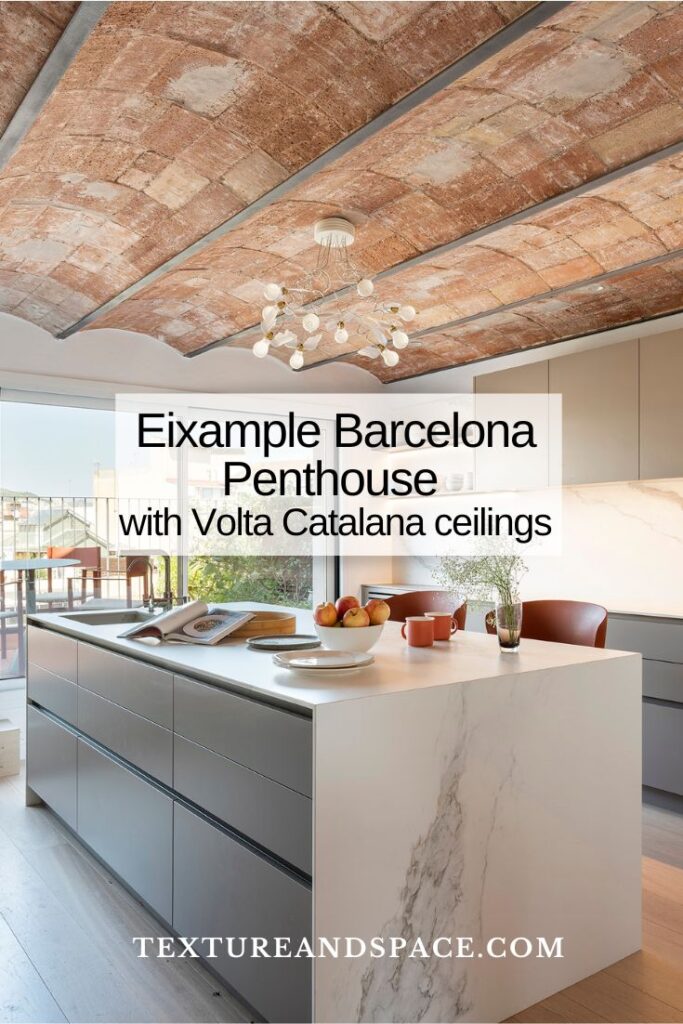 If you enjoyed reading this about this space then you will love this transformation of a London house by VATRAA architecture.