Charlotte Le Pore brings a joyful entrepreneurial spirit to her hometown with the creative hub The Warehouse Collective.
Individuals who put themselves out there, who create beautiful concepts and objects, and forge opportunites – not only for themselves but for others – are the people that inspire me; and Charlotte Le Pore is just that kind of person.
Charlotte is an entrepreneur through and through; a businesswoman, a beauty expert, and the Founder of The Warehouse Collective, a multiuse space for beauty businesses and creative entrepreneurs.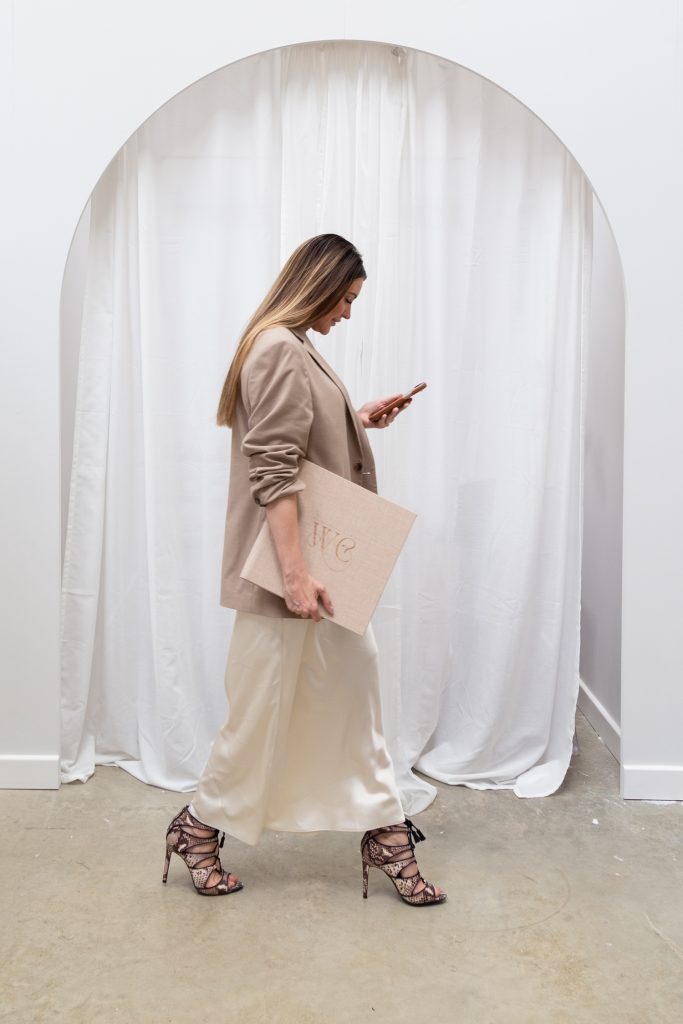 Having grown up in the same city as Charlotte – and many (many) years ago bumped into her at various social settings – it's been intriguing to watch her via social media as she's grown her beauty business. She's branched out with new streams of income and developed into a full fledged multi-faceted businesswoman. Even though I'm not a lash and brow girl myself (yet?), I can appreciate her work and her vision, especially as her creative studio is located in our hometown, which is brimming with creative people searching for a place to connect and thrive.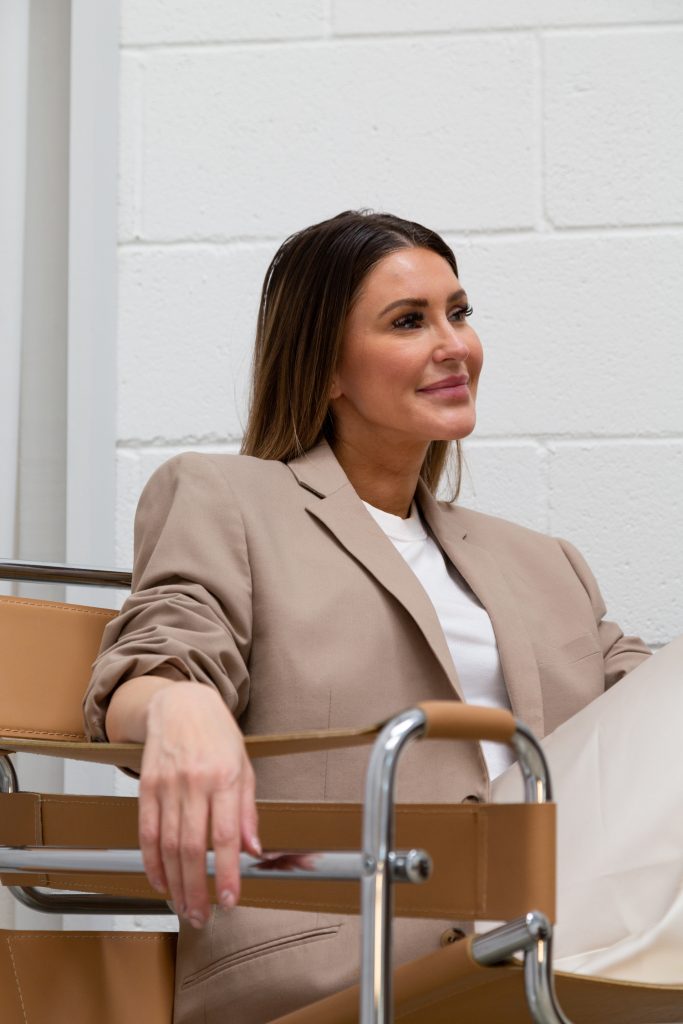 I got in touch with Charlotte to ask her about her self-employment journey and The Warehouse Collective. I was expecting to hear about her multi-layered career and the design-led space that she has created; what I wasn't expecting to hear about was how, as a single mother, she carved out a career for herself during a challenging adjustment period, and about the extraordinary level of growth that she has planned for her business in the near future.
Prepare to be inspired.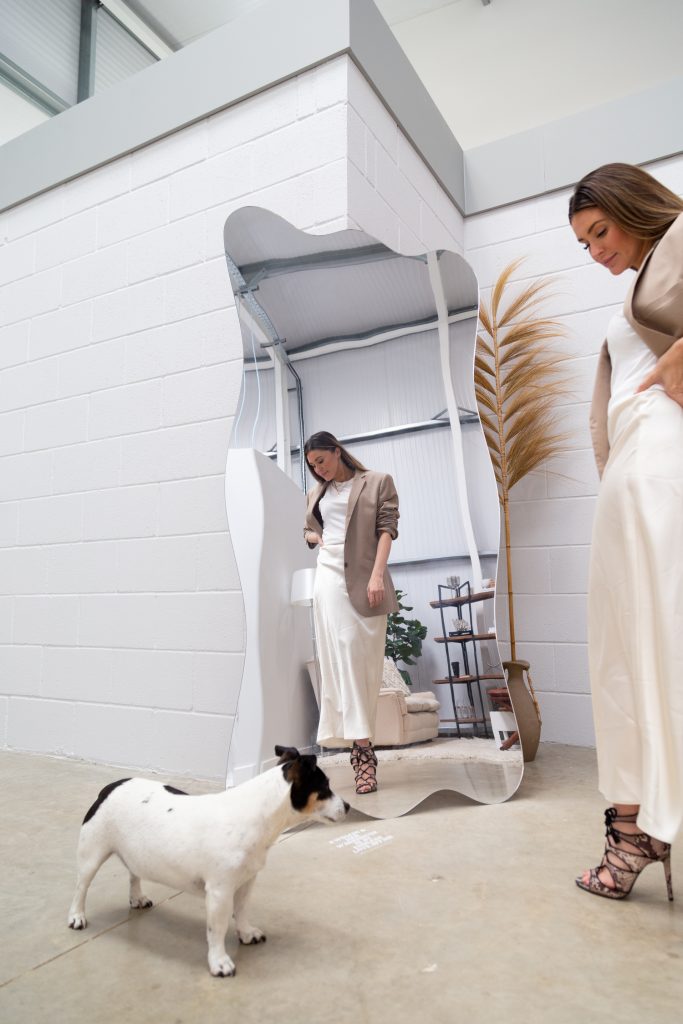 Can you tell me a bit about yourself and your background.
I'm Charlotte Le Pore, the founder of Warehouse Collective – a space for beauty businesses and creative entrepreneurs who crave a collaborative, inspiring workspace. My seven years of entrepreneurnal insight has led me to identify a common problem amongst self-employed creatives and beauty professionals – the isolation, loneliness, and lack of growth opportunities that often accompany working by yourself. I built Warehouse Collective, to be an environment that encourages creativity, community, and empowerment. A space to grow individually whilst together.
I started this journey as a single mother of a 9 month old, who braved the odds to make a career for myself and my child. Despite facing numerous challenges on my journey to success, I never lost sight of my dreams and worked tirelessly to provide a stable future for myself and my child.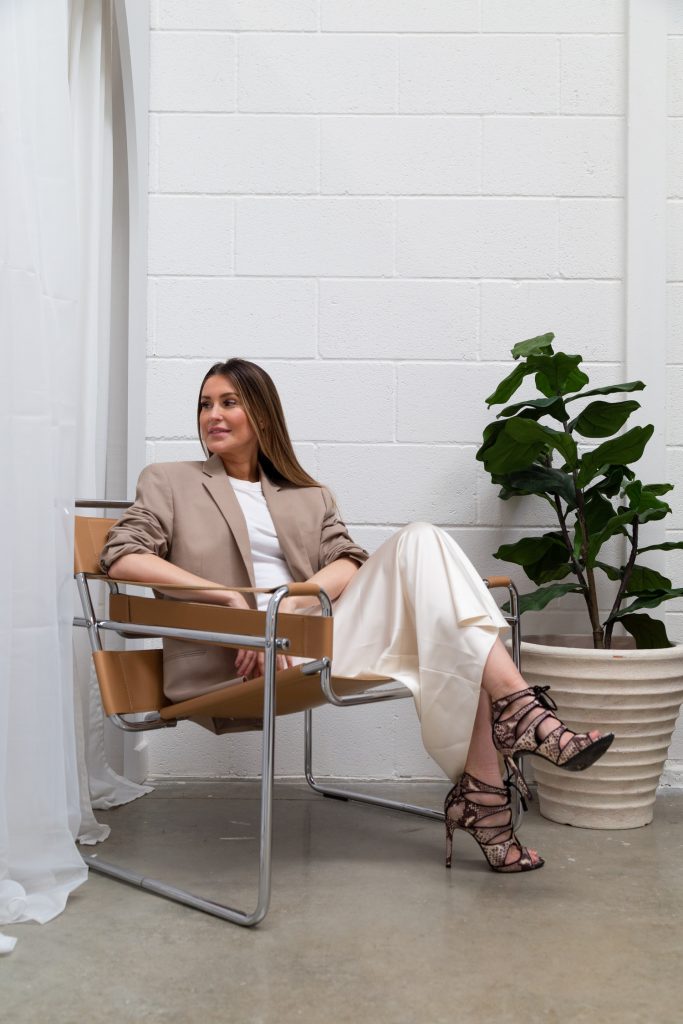 As a single mother, I had to balance my professional ambitions with my duties as a parent, which often meant making difficult sacrifices. I was determined to create a better life for my child, and my unwavering commitment to her fueled my determination to succeed.
Through grit, hard work, and lots of eating only toast for dinner, I transformed my passion for beauty & entrepreneurship into a thriving business that has helped countless clients and people in the beauty and creative industries.
I feel my story is a true testament to the power of resilience and determination. As a single mother, I was tasked with overcoming obstacles that few can imagine, and I achieved success against all odds. I now can confidently say with hard work and dedication, anything is possible.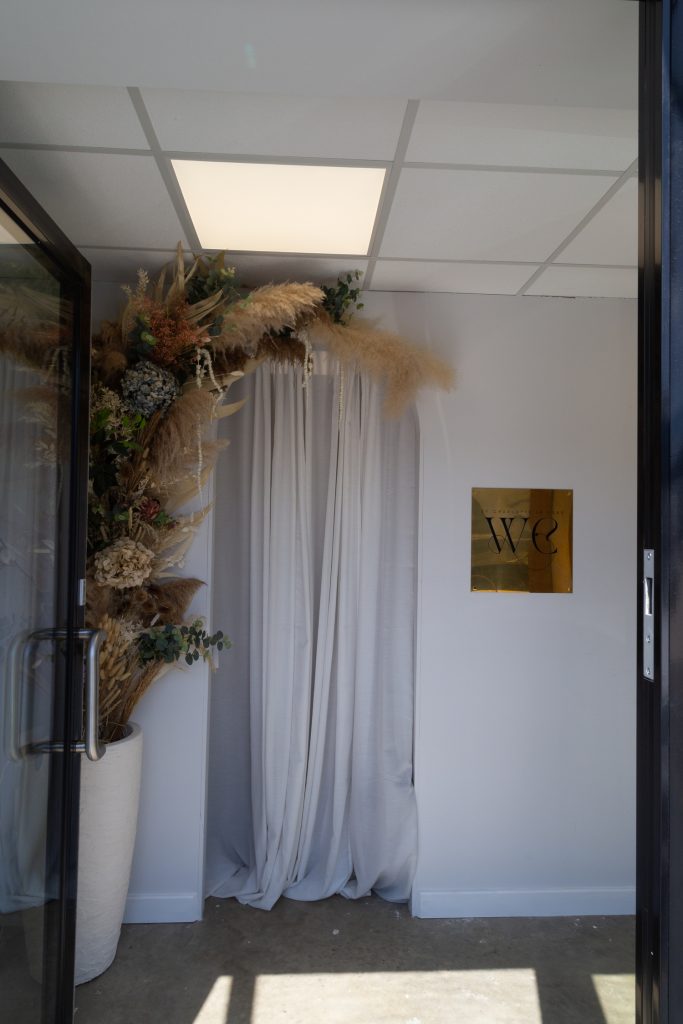 How long have you been working in the beauty industry and how did you get started?
I started in this industry seven years ago, after moving back [to Peterborough] from Dubai to have my daughter. I was pretty lost at the time, and not really employable. I had come back to my old life but it was now a new life – pregnant with no real path.
I looked into options for training, and came across microblading. I didn't have any experience in anything like this before, but it seemed like something that might be a little bit of extra money. I had no idea what kind of journey I was about to go on!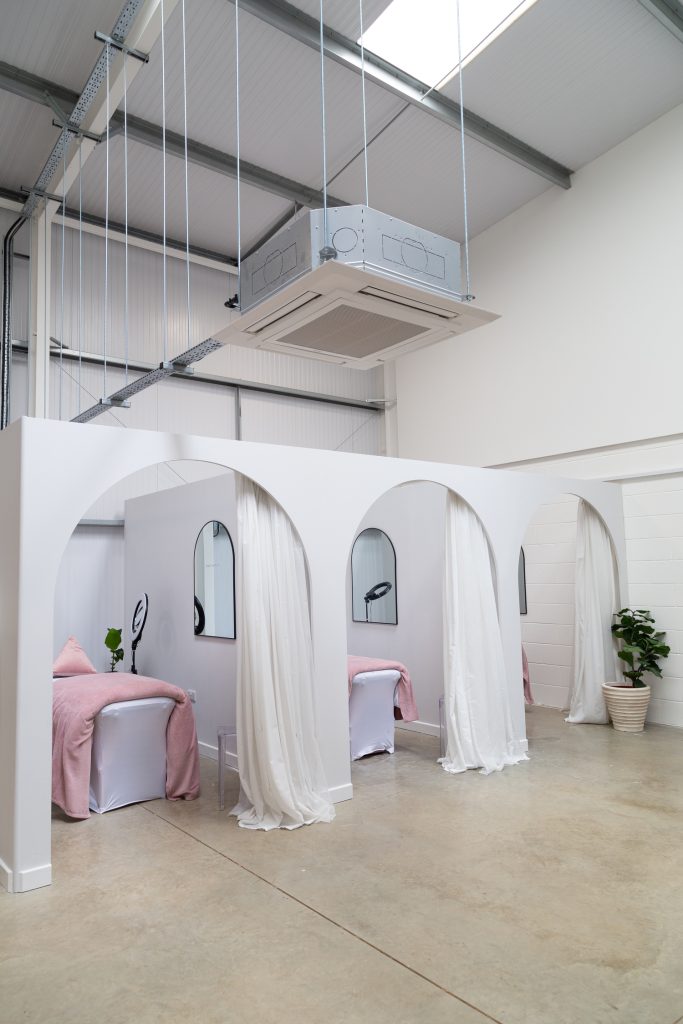 What treatments and courses do you currently offer?
I offer lash extensions, microblading, all types of facial fillers and anti wrinkle and skin boosting treatments. I opened an academy for live and online training courses in microblading, brow lamination and lash extensions. I now have a beauty business training programme.
I am passionate about helping people feel good about themselves through the power of beauty enhancement still so I won't be giving up on that side of the business just yet. My clients often become friends and I make sure that each treatment is tailored to your individual needs so that you can get the most out of every session with me, sometimes its more of a therapy session then a treatment but I honestly love that!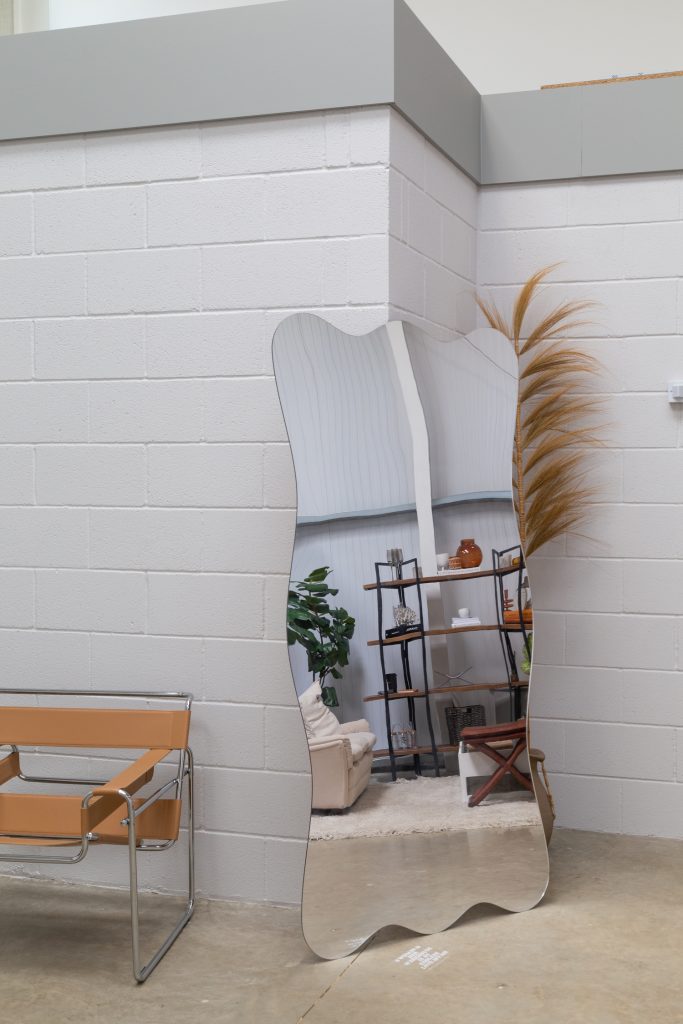 Let's talk about The Warehouse Collective – where did the idea initially come from and how did you bring it to fruition?
My passion for entrepreneurship and love of helping others led me on this unique journey of creating a space for like-minded individuals to build their brands and connect with others. I have identified a common obstacle amongst self-employed beauty professionals and creatives – the lack of community and the necessary resources needed for success. My passion for connecting individuals and pushing them towards greatness inspired me to conceptualize Warehouse Collective – a revolutionary space that combines business, community, and creativity.
I feel my entrepreneurial spirit and passion for building a community for creatives has transformed Warehouse Collective into a dynamic hub for entrepreneurs in the beauty and creative worlds. I have poured my heart and soul into the space, creating extensive training & resources, networking opportunities, and events that aim to empower and ignite the potential in every member. Through my dedication and hard work, I have aimed to create a community of like-minded, passionate individuals who can help each other grow and succeed.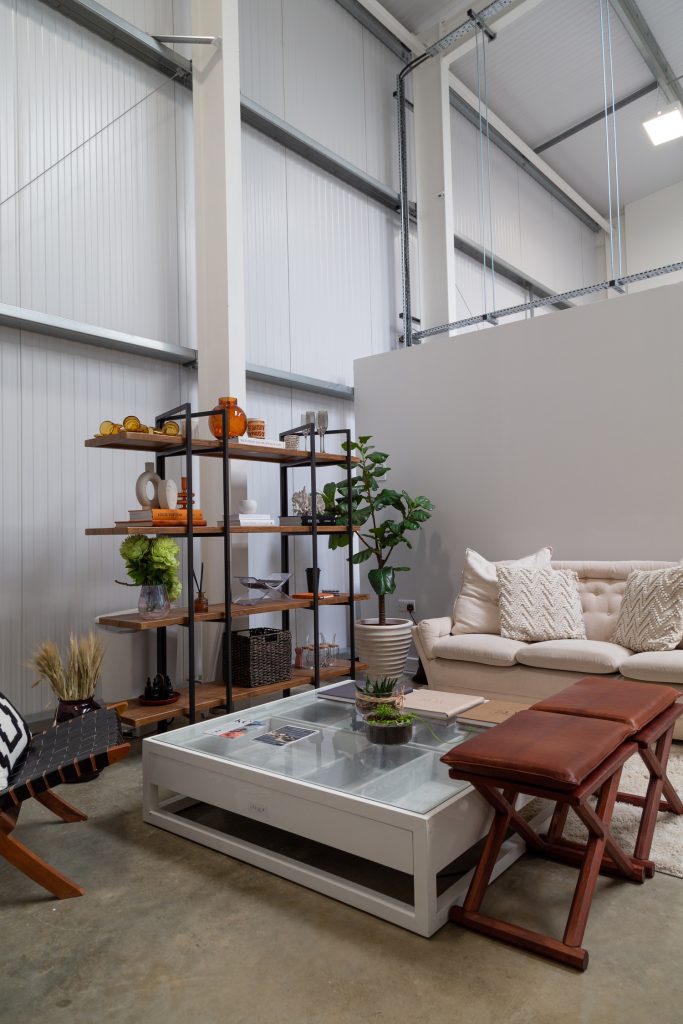 Inspired by industries that are nothing alike, I pushed my business to stand out from the others. I would take a picture, quote or service I loved from a completely different industry or sector and twist the narrative to make it fit into mine. I would be inspired by art, weddings, interiors, cars, services provided. Literally anything I liked and then think how can I twist this to fit and become something related to my industry. I soon started to realise, in order to thrive in an industry, you must look past the norm, you must question everything you love and use it to build your passion. Everything becomes hand in hand and passions lead on to passions. All industries are more similar then you realise and collaborations can build something unique, magical and inclusive.
In 2022 I held a masterclass for a mix of industries. 30 women at different stages of their buisness. Throughout the day we held sessions concentrating on business coaching, life coaching and marketing. Every single women on that masterclass cried at one point during the day and the reason was because they felt alone in business, they didnt have a support system and they had nowhere to go where they would feel heard, supported and encouraged.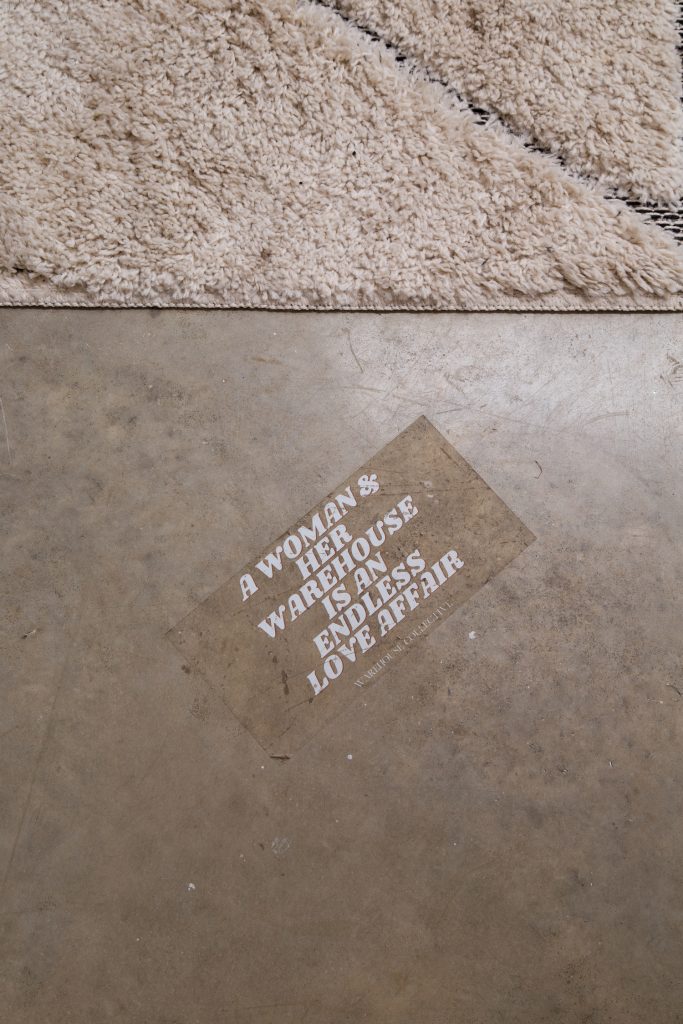 After that day, I realized that this need was ongoing. One day of success wasn't enough. I decided to spend a year planning my dream space to hold events and a space to collaborate like this, and four days later, the whole concept was created! I was viewing premises two days after that, and within 6 months after getting the keys, it was ready to open!
I'm a strong believer that you can achieve anything you want if you want it enough.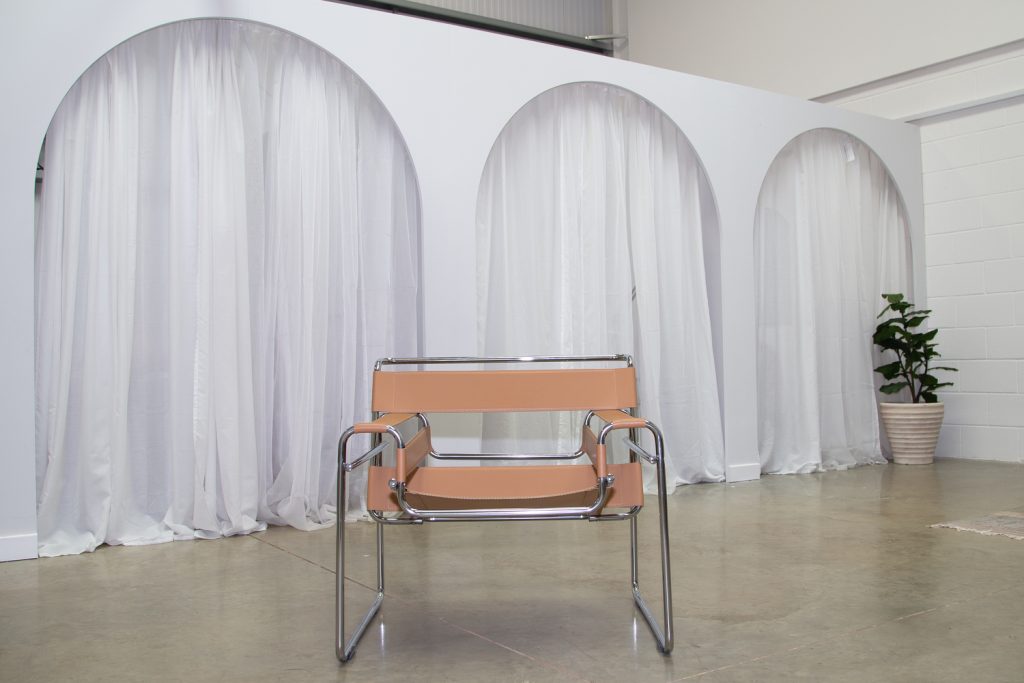 What makes The Warehouse Collective unique from other studio spaces?
At Warehouse Collective, we understand that true creativity flourishes in an environment that nurtures collaboration, open communication and embraces diversity. This is why we're passionate about building a community that is inclusive, inspiring and supportive to all. We believe in the power of connection and aim to provide a space where our members can connect, brainstorm and exchange ideas with other passionate entrepreneurs. When you work with us, you're not just joining a workspace – you're joining a community of creative trailblazers who believe in lifting each other up and evolving each other's skills through a shared sense of purpose.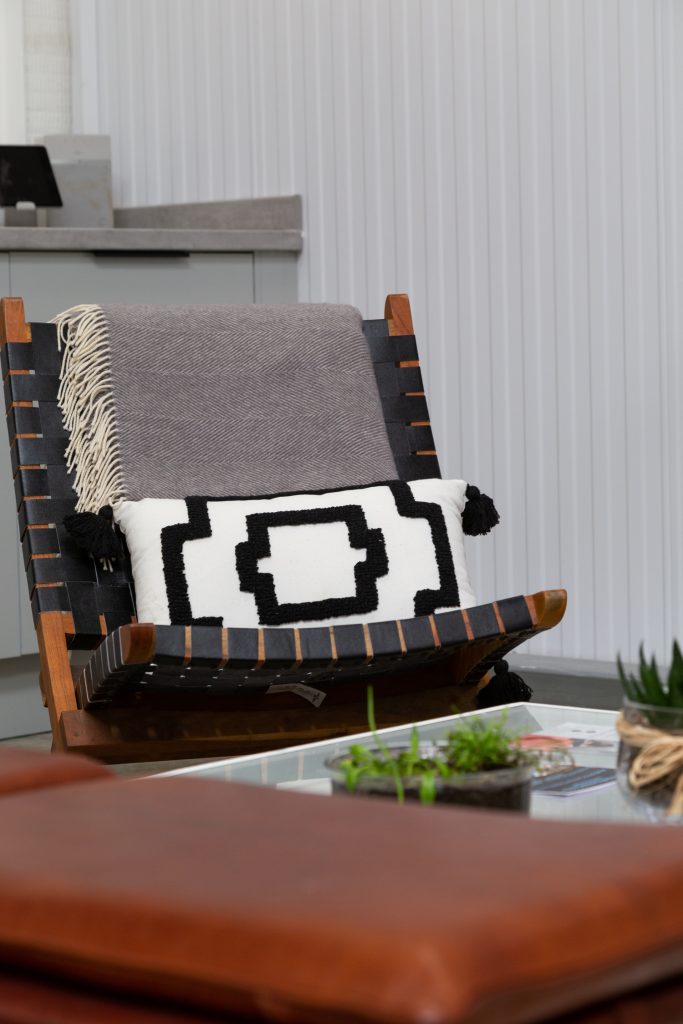 Our community events, workshops, and networking sessions are designed to further nourish your creativity and provide avenues for cross-collaboration, whether it's discovering new talent, exchanging ideas or partnering up to showcase your brand. With Warehouse Collective, not only will you be equipped with the resources to develop and grow your brand, but also the support of a like-minded community by your side. Whether you're a beauty entrepreneur or a creative mastermind, our community will inspire and empower you to reach new heights. Come and join us where creativity meets community – the possibilities are endless!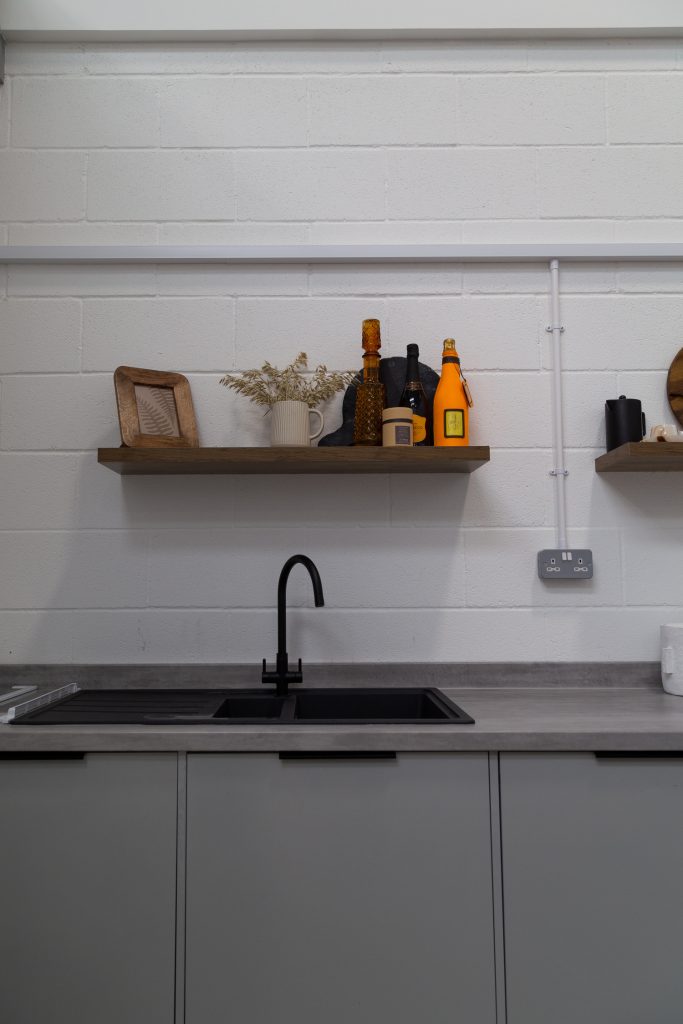 How did you approach designing the space and where did you source the furniture?
I wanted the space to feel like a collaborative work home, so I kept it really raw and let the warehouse remain a warehouse. The concept of the space is for people to come in and feel like it's their own, so I didn't want to complicate that by over-branding or making it feel too over styled.
The majority of furniture is recycled, second-hand or gifted—and I found some amazing brand new pieces but I felt like that really didn't fit with the concept and they needed to have story and their own journey to be part of the warehouse.
I had builders install the kitchen, which was a great addition to the space, and they created the arches which I just love!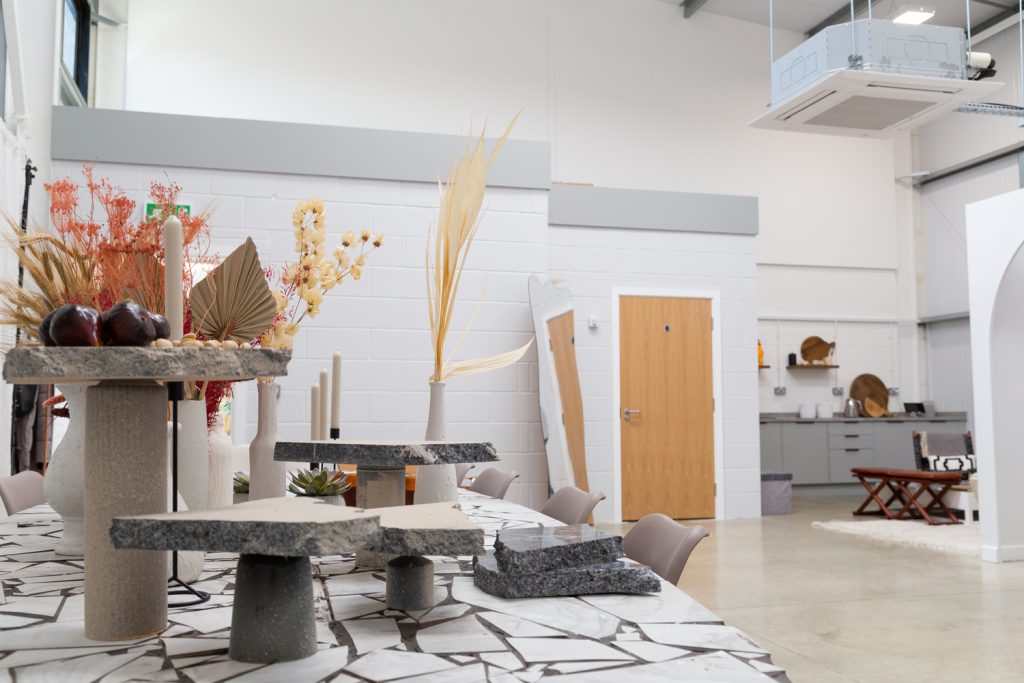 I saw on your Instagram stories that you did a DIY mosaic conference table – where did the inspriaton come from?
When I opened WC, I knew that I wanted to create a space that was both functional and inspiring. A place where people could come together and collaborate, or just hang out, create great things, discuss ideas and solve problems. But I also knew that this wouldn't be enough—I needed something to anchor the space, something that would serve as a focal point for the warehouse and bring people together.
I wanted a 12ft table to fill the space and become the heart of the warehouse where collaborations can happen and we can all sit around and create together. It has completely become that. 12ft tables are quite hard to find so I started looking for ex-boardroom tables and found one on Ebay for £90. I then started researching how to customise it and came across the mosiac technique which looked really easy. I thought I could buy a packet of tiles and dedicate an afternoon to it. 4 days and 18 packs later!!! I was finished.
I have always loved mosaics, especially when they're used as a way to tell stories or create artworks. Its been a complete labour of love and Im proud of it but never again!!!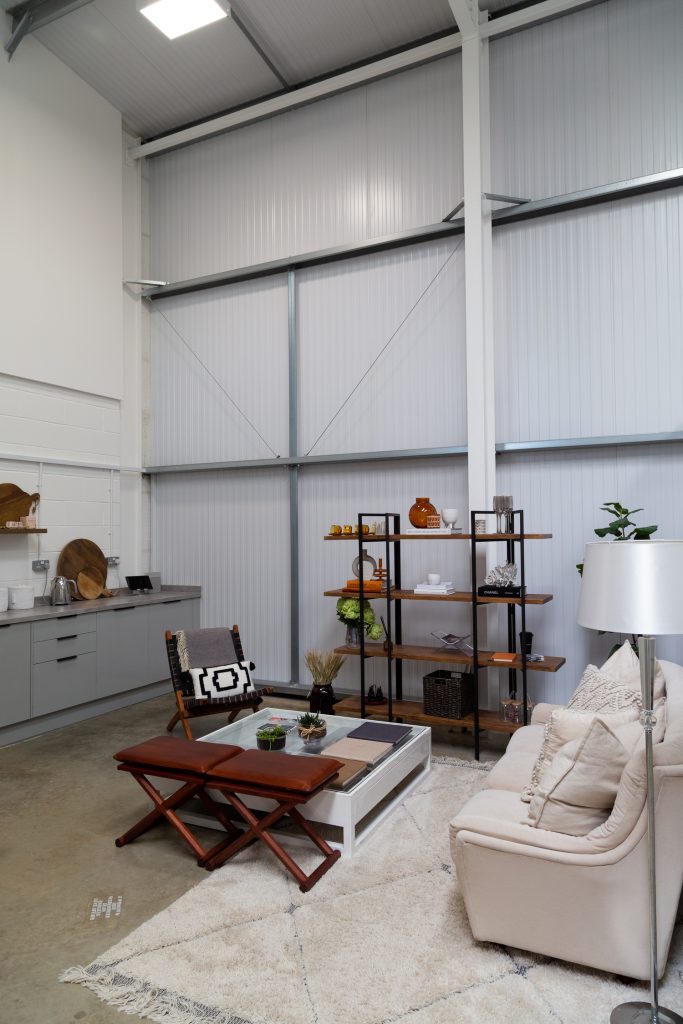 Do you have a favourite interior designer? Where do you find your interior inspiration?
I'm a huge fan of interior design, and I do love modern mid-century style. Marble and dark wood, concrete, leather and muted tones are my style through and through, so the warehouse was always going to be this style.
I did spend many hours searching for a tan Wassily chair by Marcel Breuer, which was my dream chair. It was a little dream fulfilled when I found it for the warehouse!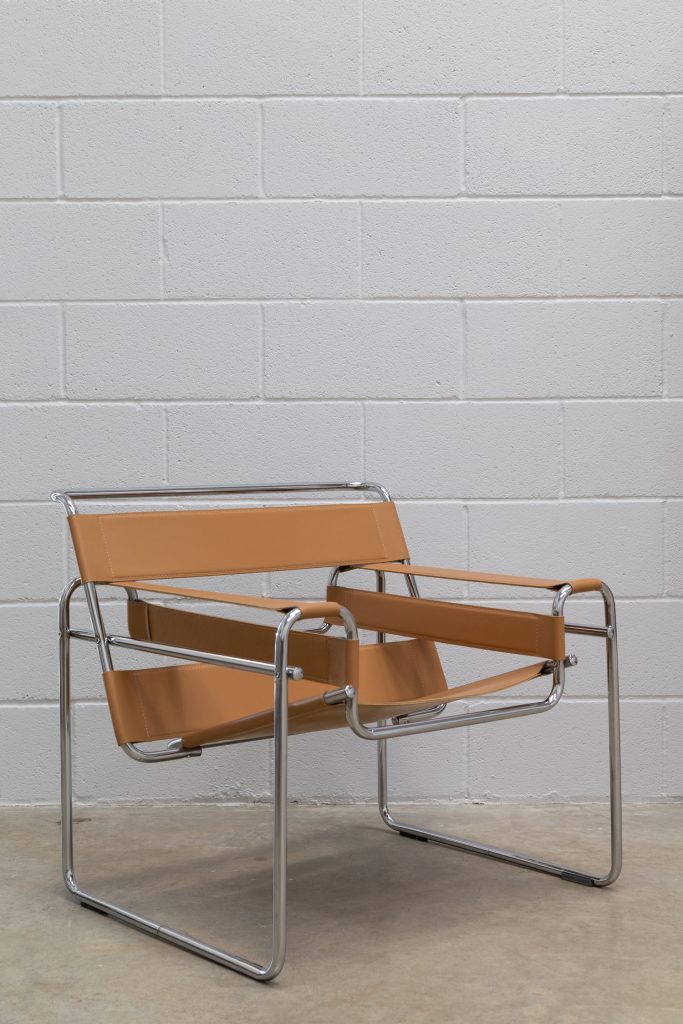 What does a working day look like for you?
No day is the same, I like to think of it this way: a day at the warehouse is never boring.
We have students, clients, and other members coming in—sometimes all at once! That means there's always something going on. One day might be blocked out for training sessions, while another is dedicated to wrapping up treatments. Then there are days when I'm free to roam the warehouse, learning about what goes into the content creation process and participating in collaborative efforts with our members.
I make sure that I have time at the warehouse without students or clients so that I can really get involved with the collaborative aspect of our business. I put a huge focus on content creation and make sure I capture content for our members working out of the warehouse because it's such an essential part of every business's growth and authentic content is hard to create alone. We also host events like yoga in the evenings so I'll set up for those as well as dinner a few times a week with my daughter there since we really do feel like it's an extension from our home.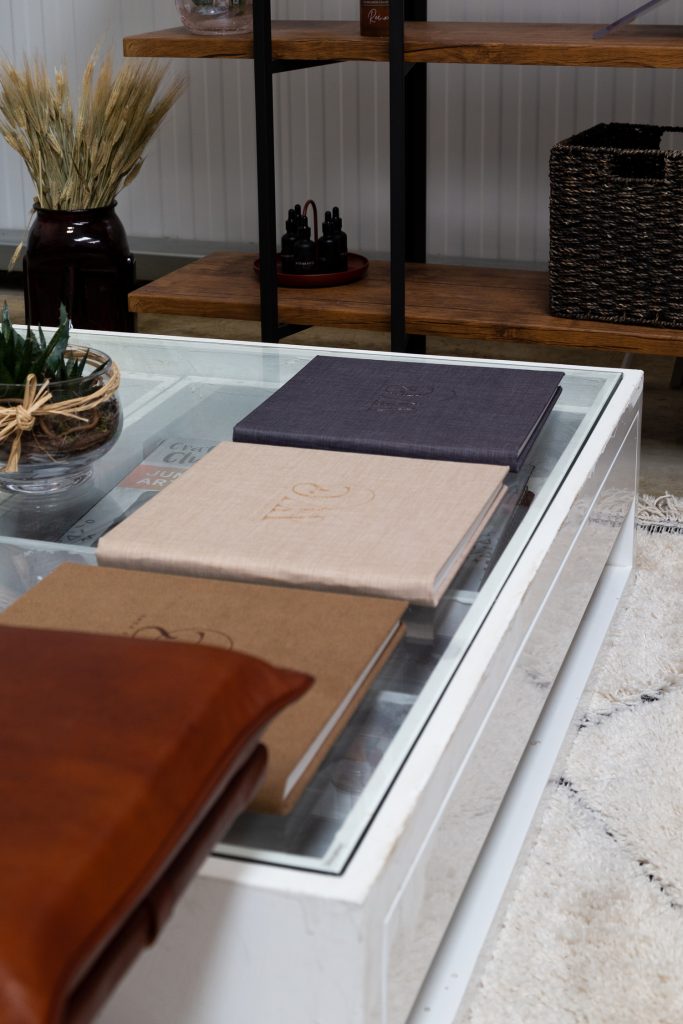 Have you always been a creative person or is it something that you've grown into?
I've always been creative, and I love creating things. When I was a kid, I'd spend hours making things by myself—and even then, it wasn't enough!
I'm inspired by the idea that you get to design your own life. And when I'm able to do that, it makes me feel fulfilled. So when I got into beauty businesses and creative entrepreneurship, it was a perfect fit for my passion.
We are building a dynamic and game-changing space for beauty businesses and creative entrepreneurs.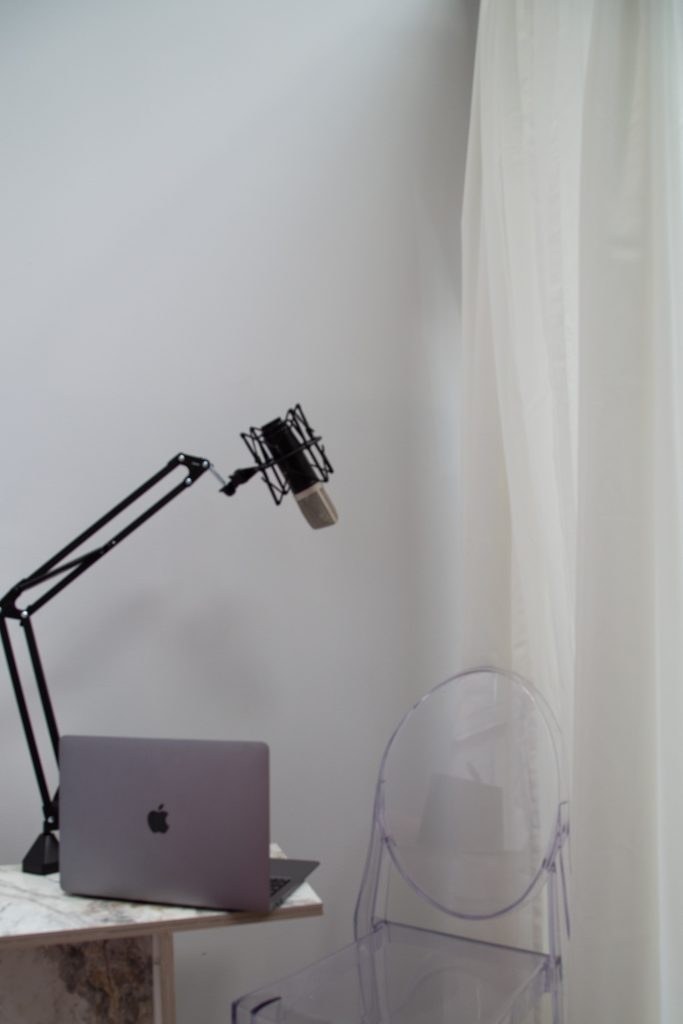 What is your favoutite space within The Warehouse Collective and why?
I love my table.
It's not just a table. It's the heart of the warehouse. It's where we do all our work and create content, brainstorm ideas, come up with solutions to problems, celebrate our successes and enjoy hanging out. It's become more than I could have ever hoped for when I first designed it.
The collaboration aspect really grows from there—we can't sit at that table without being inspired by each other and learning from each other.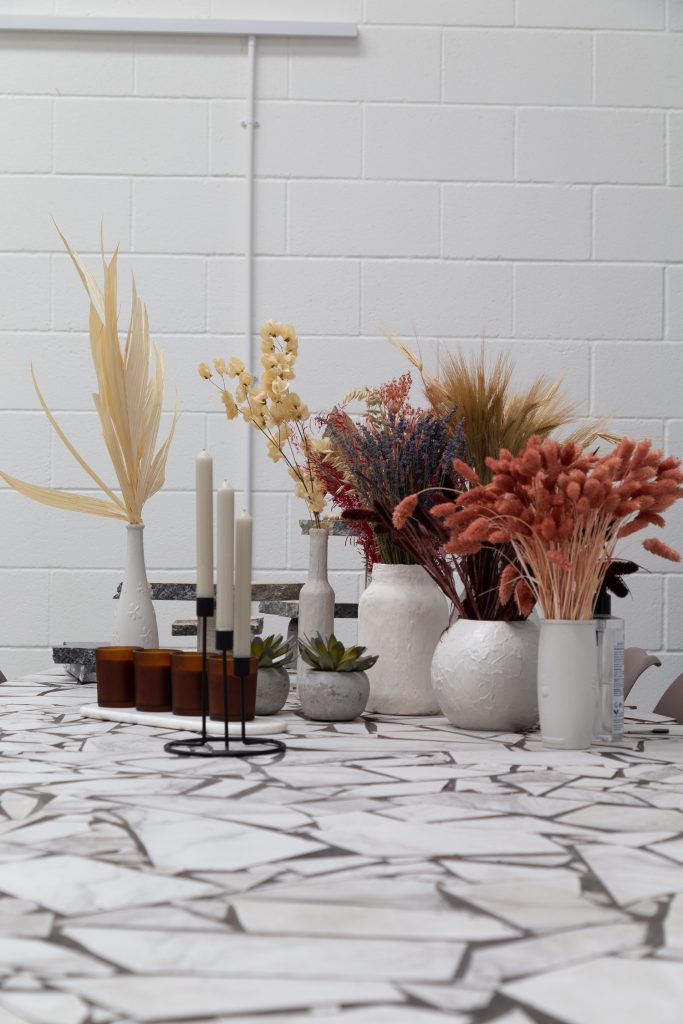 What is your favoutite texture within The Warehouse Collective and why?
I've always loved the mix of textures in the warehouse. The concrete floors against the sheer fabric and arches, the wooden shelves and mosaic table, all these things shouldn't work together—but they do! And in such a dreamy way.
What does the future hold for you and The Warehouse Collective?
Premises 1 is a coworking space prodominantly for beauty industry and creative professionals. We have 10 companies working together currently.
The second premises in our growth plan is a content creation space, where creative professionals can bring their ideas to life. This space will be equipped with state-of-the-art production equipment, including cameras, lights, and sound equipment, to help members create the highest-quality content possible. With co working areas. With a marketing support space. Here, members will have access to marketing tools and resources to help them launch their projects and promote their businesses. This space will provide guidance on social media marketing, SEO optimization, and content strategy. It will have a full photo studio.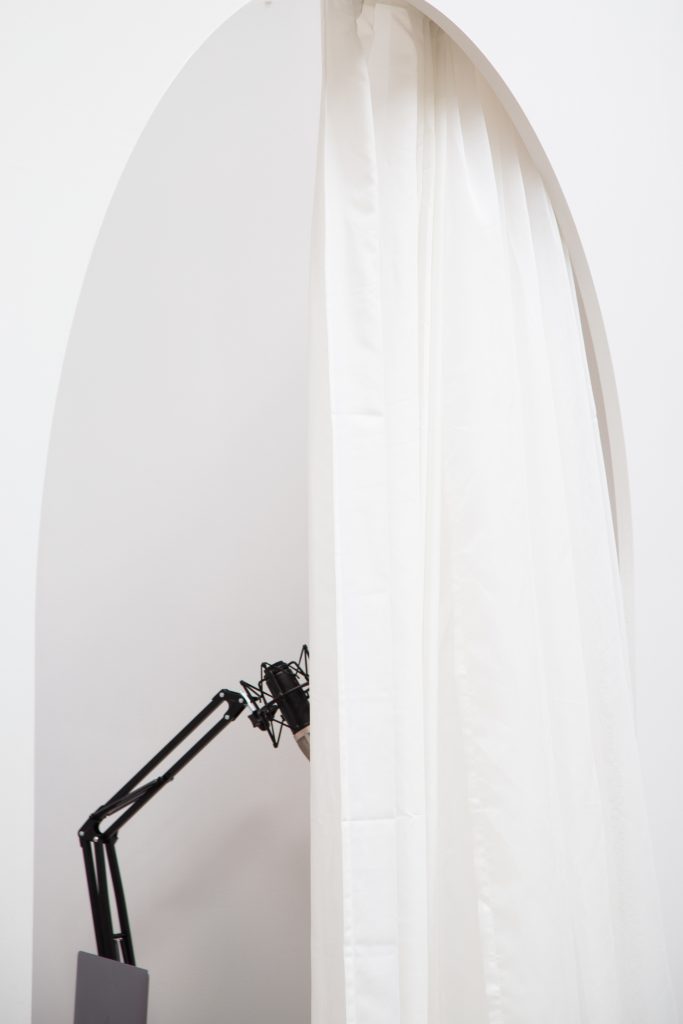 This space will be designed to provide photographers with access to high-quality studio equipment, including backdrops, lighting, and props. Members will be able to book studio space for their photo shoots.The finally a podcast lounge. This space will be designed to support our growing community of podcasters, providing them with access to state-of-the-art recording equipment and editing software. Members will be able to host their podcasts in a professional environment and get access to ongoing support and guidance from our in-house podcasting experts.
The third premisis is currently under planning construction.
Overall, the growth plan for Warehouse Collective is designed to provide a complete range of support for creative professionals who are looking to turn their ideas into reality.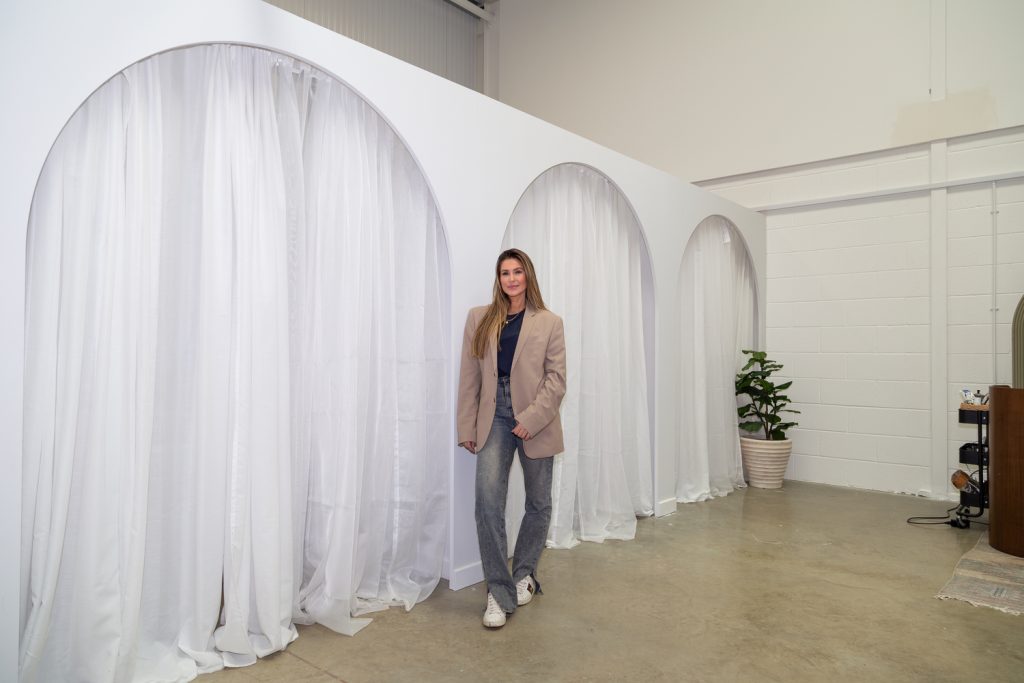 If you enjoyed reading about Charlotte, then you might like to meet Emma Deeley, the owner of wedding and events venue Tythe.