If you are looking to indulge in the ultimate countryside retreat, then visit The Farmhouse at Tythe.
Nestled on the outskirts of the picturesque Cotswolds, prepare to be swept away as you immerse yourself in this exquisite listed farmhouse. There you can revel in the lavishness of your very own manor for an idyllic weekend getaway.
Wedding and events venue Tythe has been hosting Oxfordshire's cool set at their sprawling family estate in Launton for over two decades. Recently they unveiled this new hidden gem of a farmouse, which offers luxury accommodation to Tythe's guests.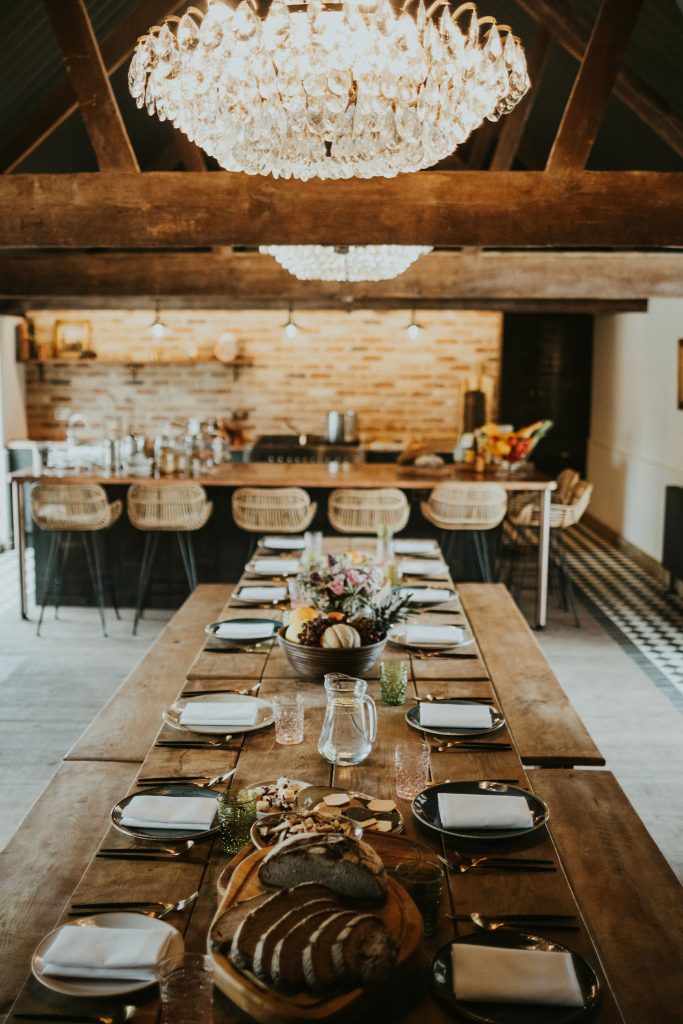 Renovated in 2021 by the visionary owners, Emma and Will Deeley, the magnificent 17th Century Farmhouse now stands as a testament to refined luxury. The retreat seamlessly blends interior-designed opulence with timeless antiques and homely comforts.
At The Farmhouse at Tythe discerning guests are invited to immerse themselves in an enchanting world where history intertwines with modernity – every moment is an invitation to indulge in the splendors of a bygone era.
I caught up with Co-Owner Emma Deeley who packs a punch with her unique eye for design and her own colourful history, which includes a university suspension and a professional dance career. Here, Emma shares some background on the Tythe estate and how she ended up as a Co-owner, as well as discussing The Farmhouse renovation and it's magnificent interior finishes.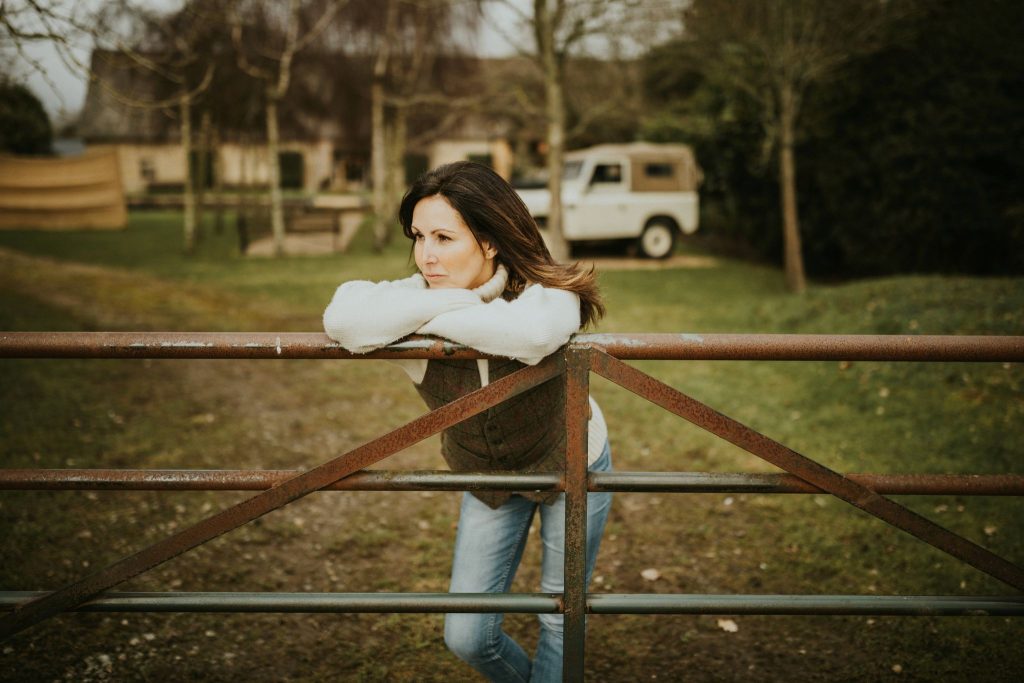 Tell us a bit about yourself and how you ended up running Tythe.
I grew up in Bedfordshire and spent most of my childhood years attending dance classes and was desperate to be on the stage. I shared a wonderful childhood with my three sisters – who continue to be my three best friends! At 18 I gained a place with a professional dance company but with a rather Victorian father who insisted on university, I begrudgingly went off to London to study for a degree. Fortunately (for me, not dad) I was suspended from uni in my second year for plagiarism and as fate has it, at the same time the dance company got back in touch! A professional dance career followed where I was lucky enough to travel all over the globe and this later led to me becoming a Personal Trainer in London.
I swapped city life on the King's Road in Chelsea for life on the farm, wellies and a family when I married Will, who I'd met on my first day at university and moved to a small village in Oxfordshire. Together we own and run Tythe – a wedding and event venue set at the heart of Will's family farm. Founded in 1998, when we transformed the first of the lambing barns, the Tythe estate has grown significantly and now offers a wonderful collection of beautifully restored barns, an impressive 17th Century Farmhouse, manicured gardens and mature grounds.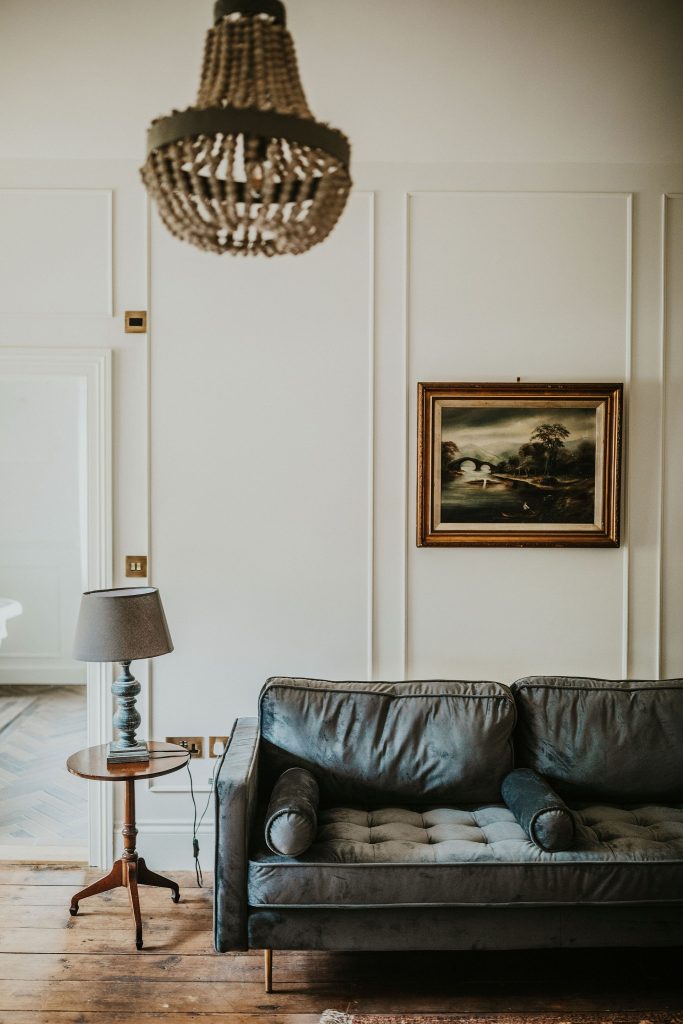 Why did you decide on the Farmhouse addition?
The Farmhouse has been in the Deeley family for 500 years. Will grew up there, his father was born there and until 2021 his elder brother, Pete, who now runs the family farm, had been living in the house with his family. When Pete's children had all flown the nest he decided to relocate to a different property on the farm and The Farmhouse became the topic of conversation. Will and I had just converted a barn and had only been in 6 months, and the younger brother had just bought a house in London for his young family. With The Farmhouse being directly next door to Tythe, the answer was staring us in the face – accommodation for Tythe's guests.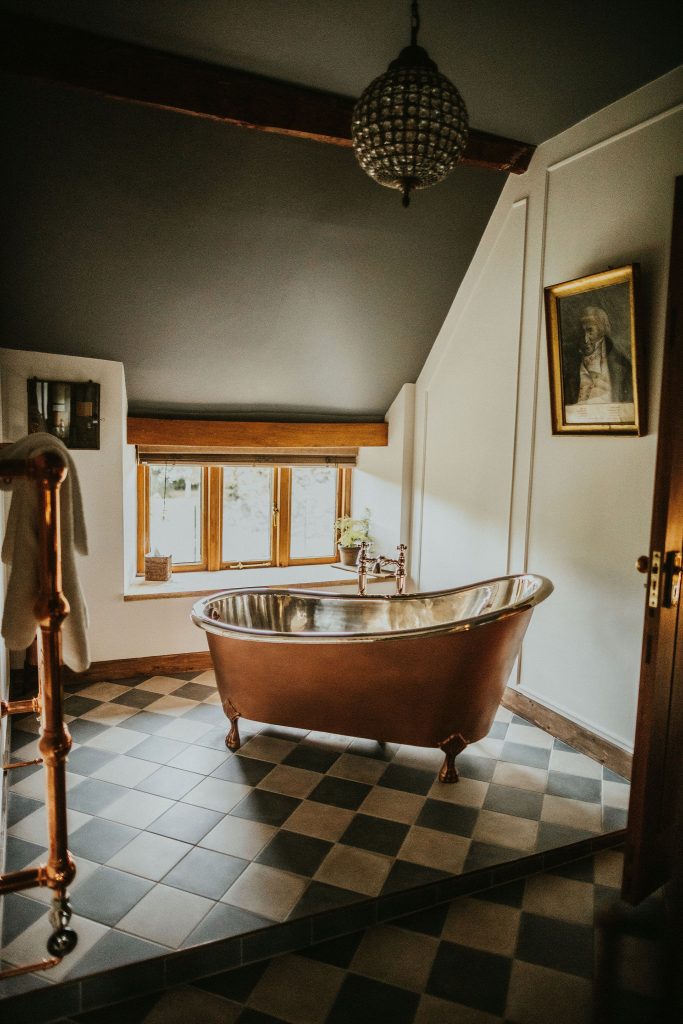 What unique offering does it bring to the mix?
A wedding day tends to fly by far too quickly – particularly for the couple. Feedback over the years has highlighted just how much couples wish their day could have lasted longer, flowed into a second day to allow for more time with their nearest and dearest who have travelled from near and far to spend some precious time with them. Our wedding weekends and mid-week mini breaks provide an opportunity for exactly that. Who wouldn't want to enjoy pre-wedding day cocktails, a pre-wedding supper and a dip in the hot tub with their besties! Waking up onsite post celebrations to a long, lazy brunch, a swift glass from the Bloody Mary station whilst re-living the delights from the day before with their closest family and friends is a treat.
Tythe combined with the luxury, boutique Farmhouse accommodation – with it's impressive kitchen / diner framed by huge chandeliers, dressing rooms for both the bride and the groom boasting a Champagne Bar and pool table, open fires and velvet sofas, a Shepherd hut, outdoor wood-fired hot tub and tennis court – really does offer an exciting setting and at any time of year.
Can you share any memorable moments from The Farmhouse renovation?
There's so many moments but many of my most memorable are of the team of builders, electricians and plumbers just throwing their all at it each and every day! Heads were down from the very beginning and towards the end lots of the tradesmen were offering to help out with whatever needed doing – carpenters would dip in and out of bedrooms with a selection of artwork to go up and we had a plumber assisting with tiling.
Couples looking to book Tythe had only seen my vision for the house via my Pinterest boards and based on the style and feel of what they saw throughout the rest of the venue – they were booking The Farmhouse on trust. For many months, the house was a building site. I will be eternally grateful to those couples who booked the venue and house at that time. There was a pressure on us all not to let them down – fortunately, we had no time to dwell on it.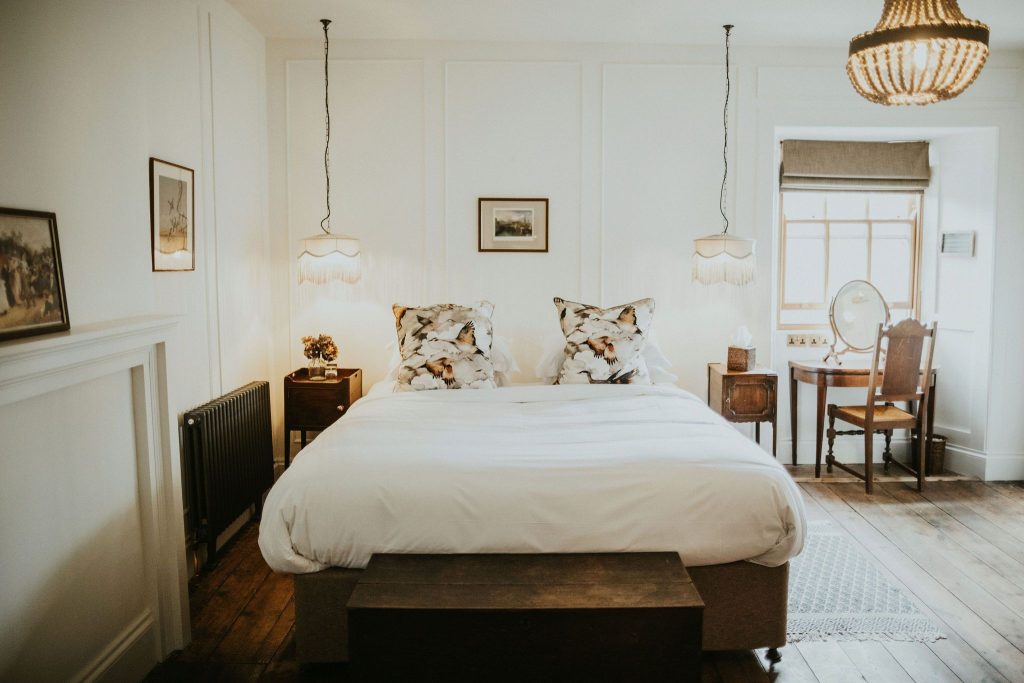 Where did you find inspiration for the interior design scheme and have the spaces in The Farmhouse come to fruition as expected?
I've always been creative and love interiors. Prior to getting into the house I had already visited loads of antique country fairs and had been hitting the Pinterest boards and pages of interior magazines with gusto so most of the research and inspiration was in hand. Once the builders were in my life became 'The Farmhouse'. I documented a good deal of the renovation on my interiors Instagram profile, From Hitched To Home, and spoke often on there of how late nights spent endlessly sourcing products, tradesmen and suppliers blurred into early mornings creating 'to do' lists and schedules. My research included 42 Pinterest boards and 770 Pins, plus goodness knows how many tear sheets, sample tiles and paint swatches. I was literally on it all the time. I knew I wanted every room and every bathroom to be different. It was the point I probably argued the hardest over with the builders over, but every room needed its own personality.
I've never trained in interior design but I realise I have developed a particular style. My projects will undoubtedly involve a mix of textures, muted palettes and showcase elegant pieces against a backdrop of raw materials. Evidence of this can be found throughout Tythe, in The Nook and The Cowshed. On this project I was also lucky to have my sister Nikki as a sounding board for my ideas, to share mood boards with and to help with the endless sourcing involved. Most of the spaces have turned out the way I hoped they would. Some, like the main Master Suite took a different turn and although I'd been steering towards a rustic bohemian feel it has ended up feeling quite Safari Lodge!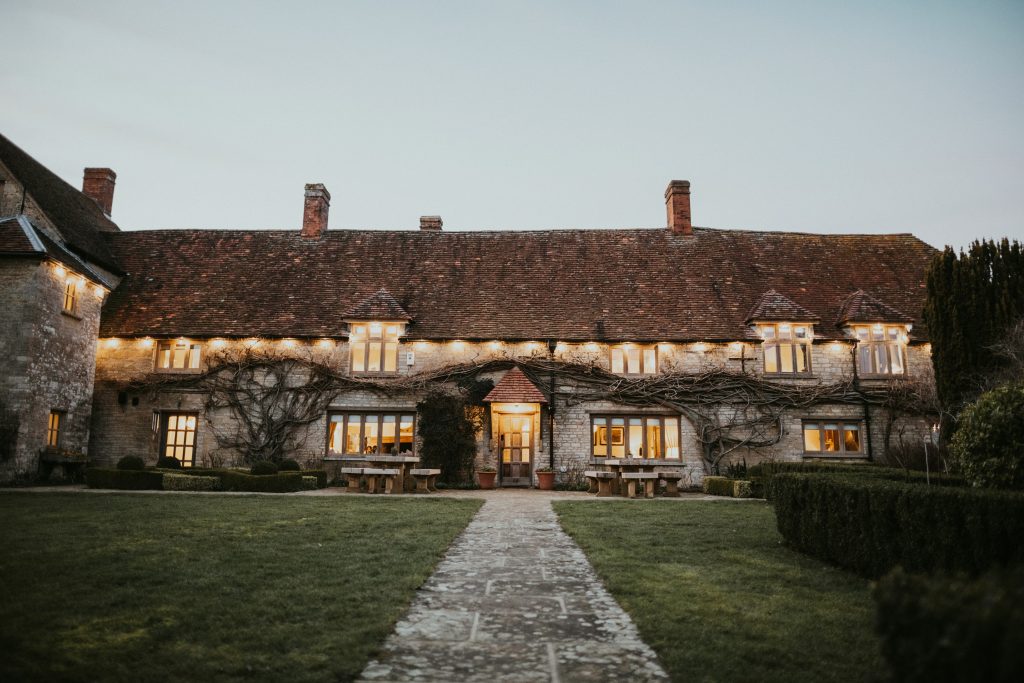 I know you sourced a lot of the furniture and decor pieces from antique shops and markets – can you explain why it was important to the project?
I'm not one for generic pieces, I like things to have a story and a unique personality of their own. I also love rummaging around huge antique fairs or reclamation yards in the hope of finding that one special piece. The Farmhouse is 17th Century and is at heart a very much loved family home. It deserved to be filled with pieces that echoed these sentiments.
Do you have a favourite antique piece from the Farmhouse and can you share any tips for sourcing antiques?
Two! Firstly, the old two-person settle in The Wheat Room. I found it at a local auction house and bid on it one Saturday morning. It is by no means perfect, the velvet fabric upholstery is quite ripped in places but that's part of the charm. Secondly, Will's mum had always had a particular antique sideboard in the porch of the house with fresh flowers placed on top. I wanted to keep it for sentimental reasons but also because it was such a beautiful piece of furniture. I wasn't sure what to do with it until I began looking for a double vanity for the master suite. I sourced a new granite top and had various holes carved in for the basins and antique brass taps and it now sits pride of place in the his and hers ensuite bathroom.
Pin for later: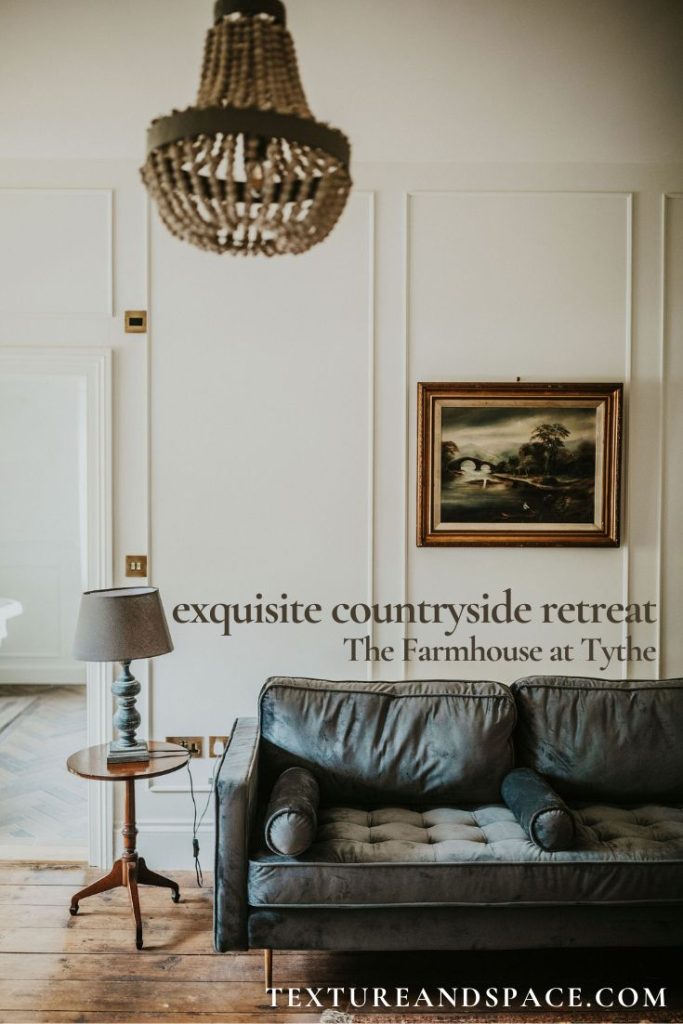 If you enjoyed reading about The Farmhouse at Tythe then you will love this charming penthouse in Barcelona.