Created with sculptural elements and a subtle use of texture, the Bruta collection is a kitchen design collaboration between acclaimed studio Raw Edges and Swedish brand Superfront.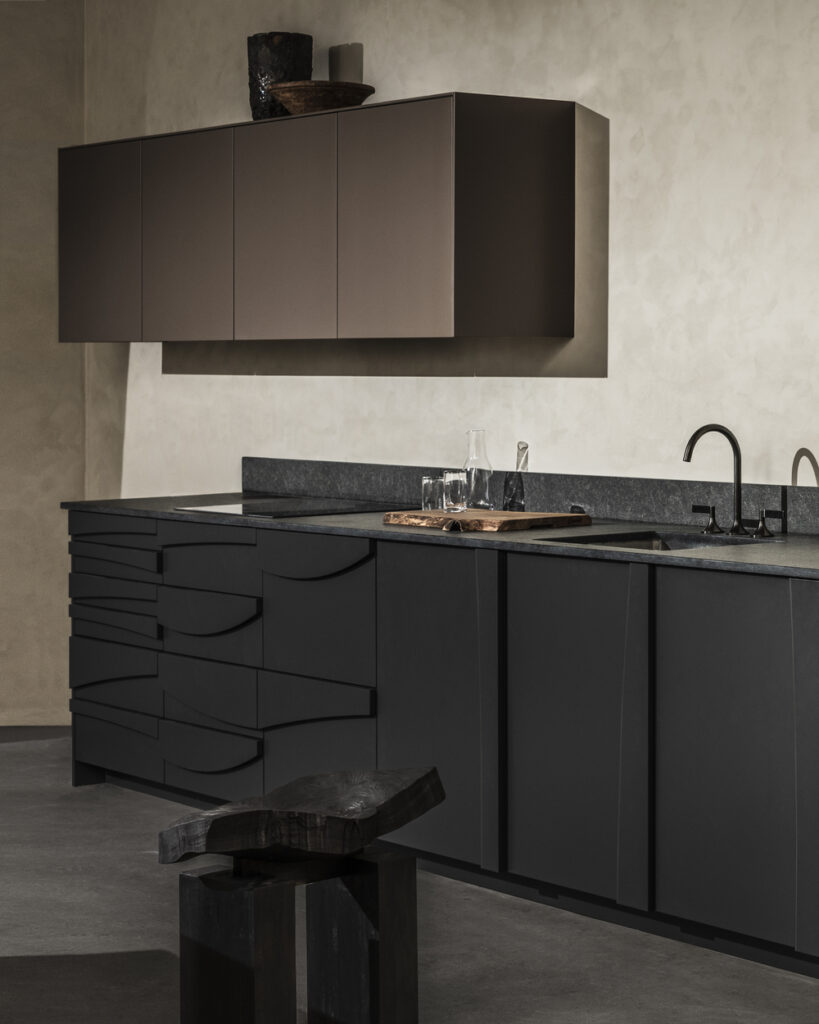 Superfront are renowned for their design-led doors, handles and legs, which can be utilised to create a bespoke look for Ikea kitchens and furniture. The new Bruta collection marks Superfront's first full collaboration with an external designer and includes three different modules – base cabinets, wall cabinets, and tall cupboards – each with its own unique character. The base cabinet doors feature a matt lacquered surface and are available in either off-white or off-black, with sculptural handles that enhance the brutalist-inspired aesthetic.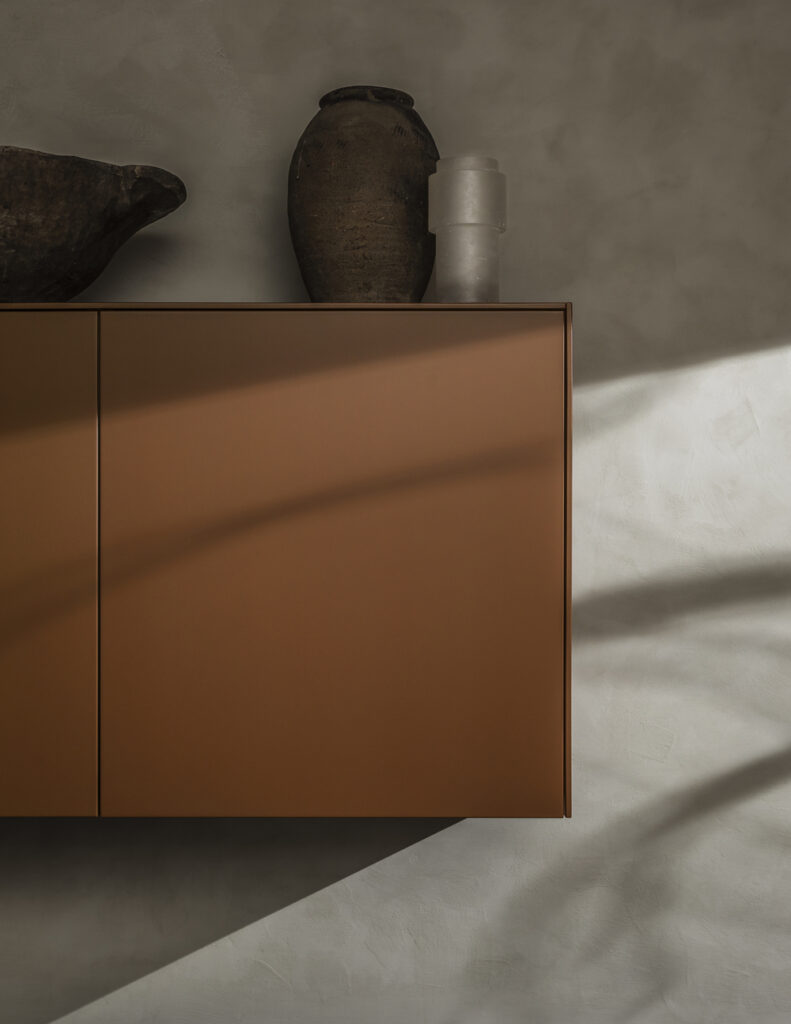 The wall cabinet doors feature a textural shift from the lower cabinets, with five colours on offer from a light greige and dusty green to darker shades such as terracotta, brown, and moss green. The doors are longer than the cabinet frame, creating a subtle handle grip. The tall cupboard doors come in Oak veneer and Black Oak veneer, and are accompanied by artisan cast iron handles in matte black with a tactile handmade finish.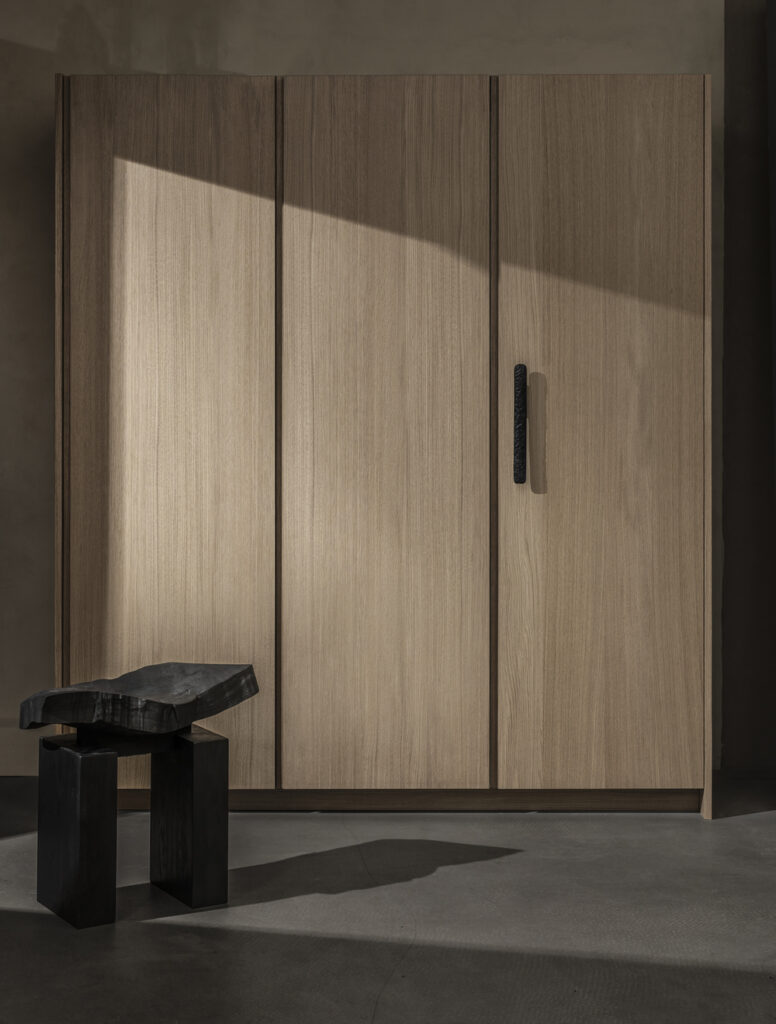 The talented design team at Raw Edges have developed a collection with Superfront that enables customers to elevate their existing cabinets, upcycling them into something beautiful and unique.
Founded by Yael Mer and Shay Alkalay, the Raw Edges studio in based in London and their work has been acquired by renowned museums like the MoMA in New York and the Vitra Design Museum. They have collaborated with renowned brands including Louis Vuitton, Vitra, Stella McCartney, and Kvadrat.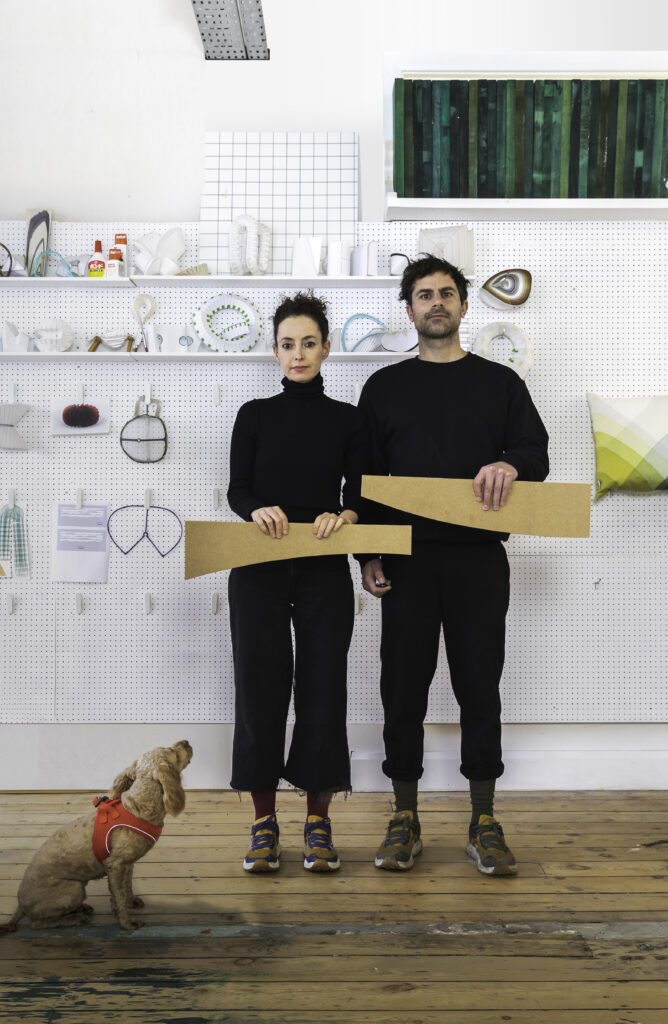 Here, Yael and Shay discuss the details of their exciting collaboration with Superfront and what's coming up next for Raw Edges.
How did the collaboration with Superfront come about?
Superfront approached us and showed interest in developing a collection for them. As we ourselves have adapted Ikea furniture many times in the past, the collaboration felt natural and was a fascinating project from the get-go.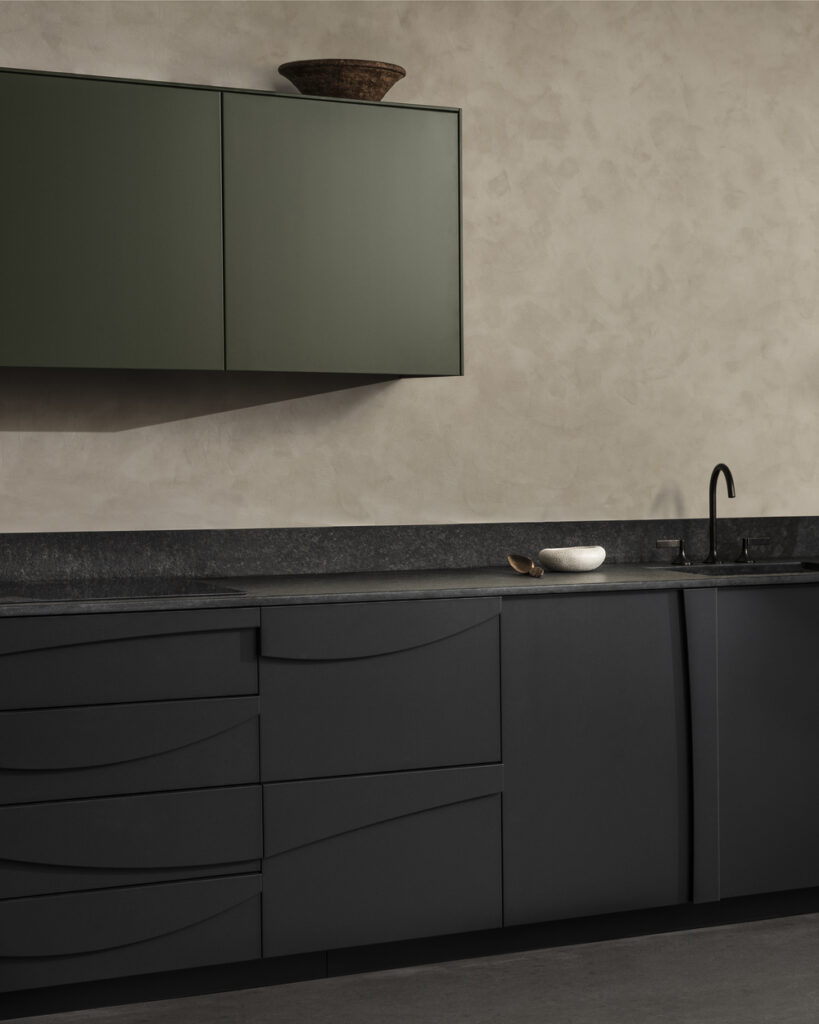 Tell us about the Bruta collection.
Ikea kitchens allow consumers to mix and match surfaces and handles, providing some level of flexibility but the elements are too generic. With this collaboration we set out to create kitchen fronts with integrated handles, offering a complete collection with a clear visual identity. We began by investigating three-dimensional surfaces in art, especially concrete relief on the facades of brutalist architecture, many of which can be found in the UK.
The handles are inspired by this relief art. There are five handle shapes, which allow you to create different patterns. For the tall cabinet units and high cupboards, we felt we needed something flatter, to act as a backdrop for the patterned counter.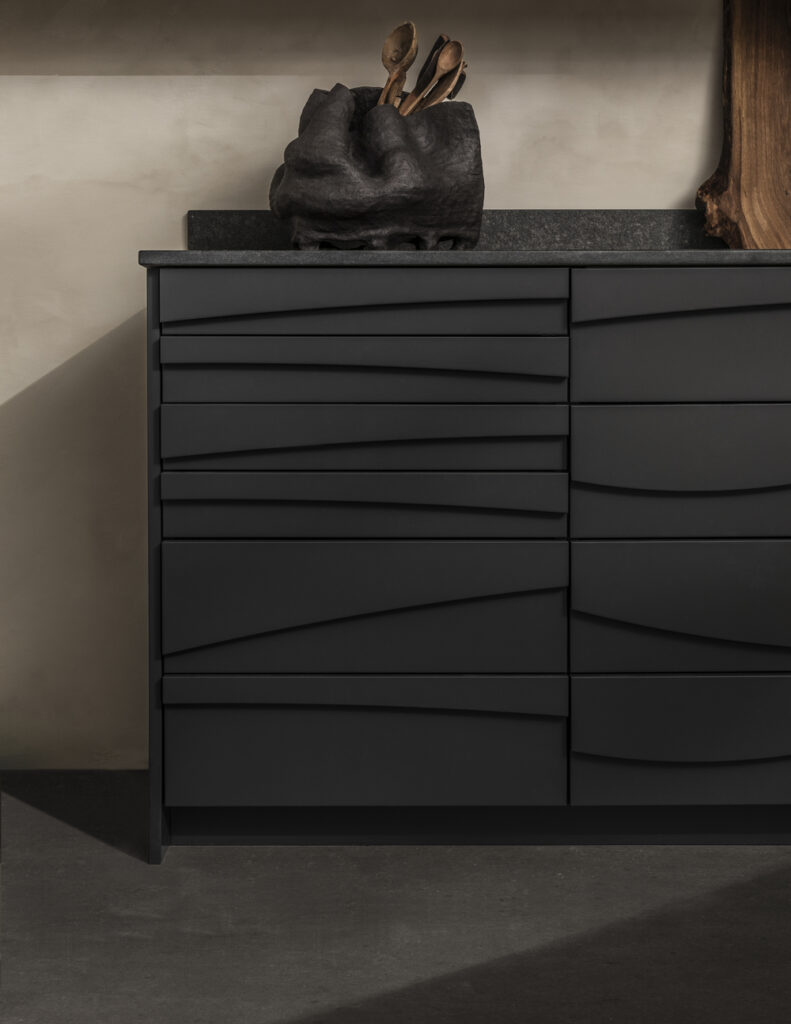 What inspired the beautifully moody colour palette?
Once we had rooted our inspiration in Brutalism, we decided to try and use as neutral material as possible. So, the counter drawers come in a light cream or dark grey, and tall cabinets in oak or stained black and the high cupboard comes in colours that emulate certain elements inarchitecture such as rust, frosted glass and concrete.
Another reason we decided to stick to lower saturated colours, was to allow architects to combine their kitchen with our surfaces and materials, like the countertop, backsplash, flooring etc.
Lastly, our intention was to allow users with pre-existing Ikea systems in their space to consider upgrading to Bruta fronts, without the need to replace their skeleton. With the chosen colour scheme, we hoped that Bruta would fit into a customer's current interior design.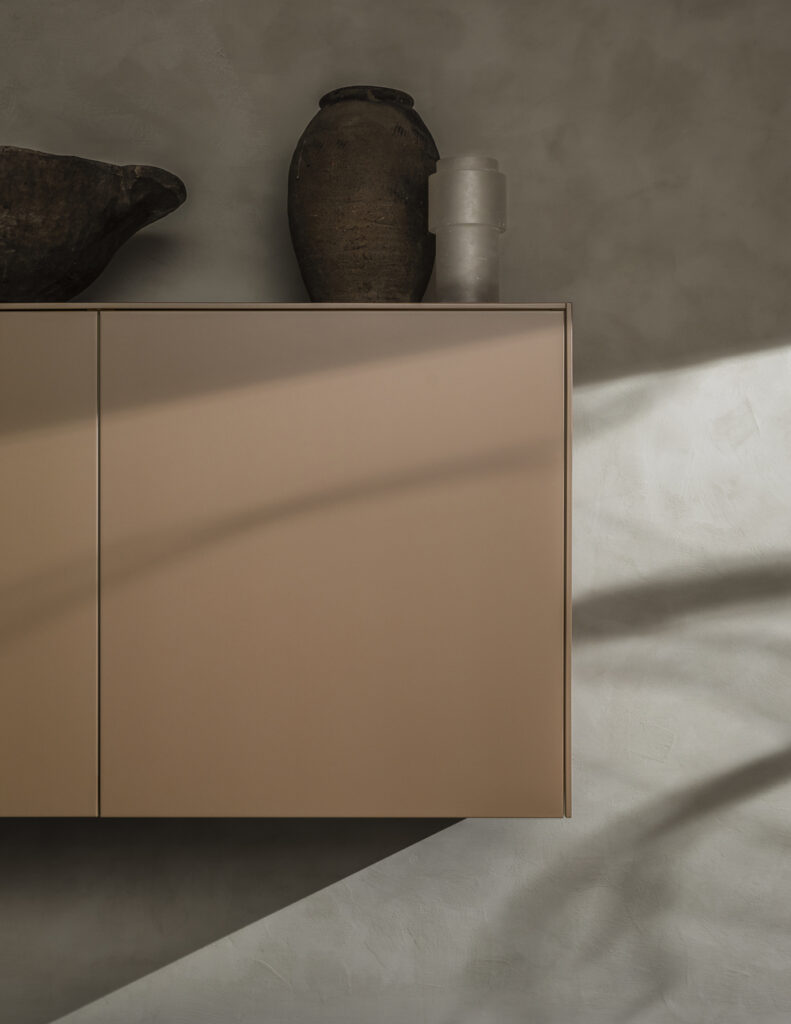 What inspired the different textures of the cupboard doors?
Many famous brutalist projects combined wood with concrete, and we feel this combination creates a clean but warm atmosphere. The tall cabinet is made of brushed oak, which provides additional texture. The central drawers feature a three-dimensional pattern, as we wanted toexpress the feeling of wood.
Also, the tall doors have integrated handles, so no additional element is to be added, apartfrom the integrated refrigerator door, which we felt needed something more substantial to hold. With this in mind, we created a black cast handle that's inspired by modernist cast art.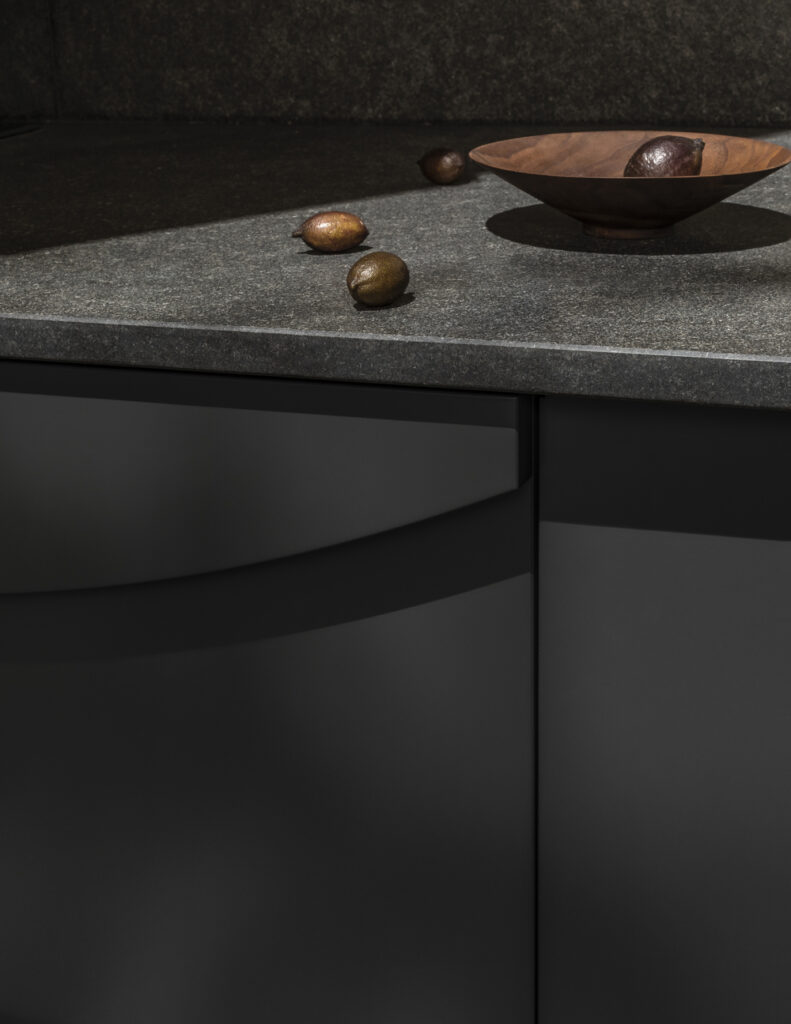 Superfront products are used to upcycle existing cabinets – how did this factor into your decision to collaborate with them?
This quality is in high demand. Whilst there is a huge debate around what is the most sustainable way to produce products, it is clear that the greenest way is to make these products have as long a life as possible.
When it comes to the kitchen, In many cases the front is the vulnerable part and while the inner cabinet hinges and the runner stays in top condition, there isn't really a reason to replacethem. If we can encourage renovating users to keep their skeletons and only replace the fronts it would be a success story. We can't wait to see the before and after photos!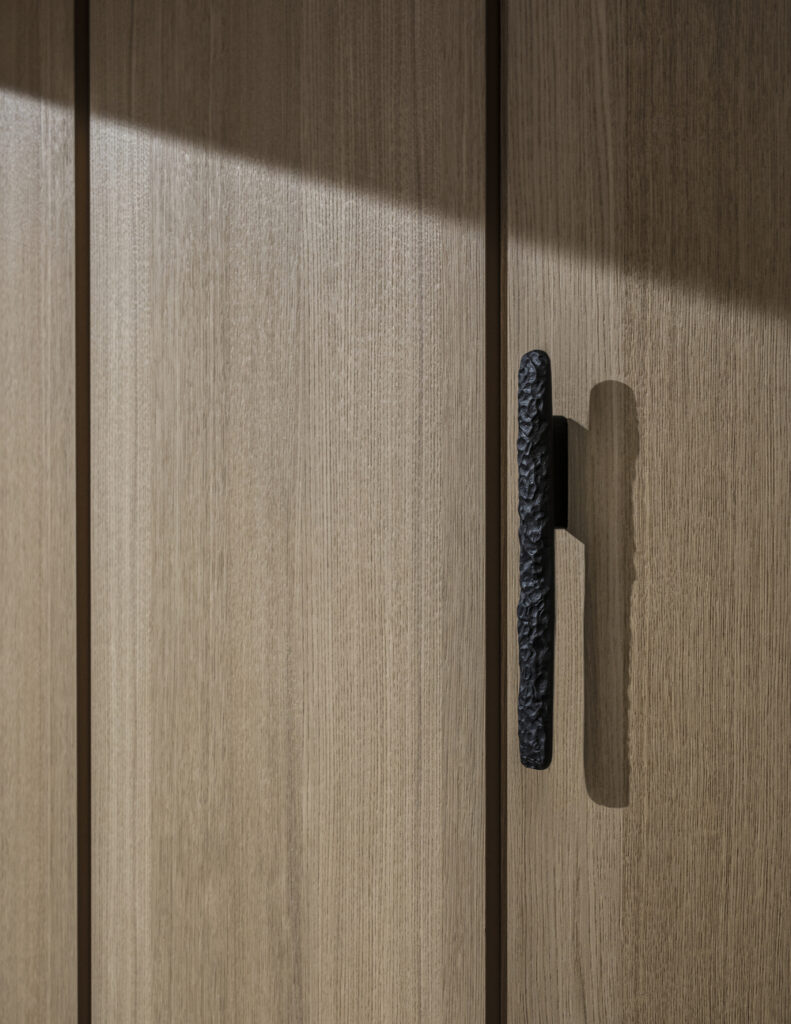 What would be your dream product to design/collaborate on?
For a long time, we have been working internally on projects that we label in our studio as 'future'. We are looking at how our creative approval can contribute to popular topics in the design community such as the environment and technology.
We believe that we live in a very special moment in time and there are many new opportunities to explore. In contrast to collaborating with brands where everything is more focused and framed, here we research and develop ideas which we are not yet sure how and when they will be materialised. The dream would be to take a few of these ideas at one point and to make them happen – to be continued.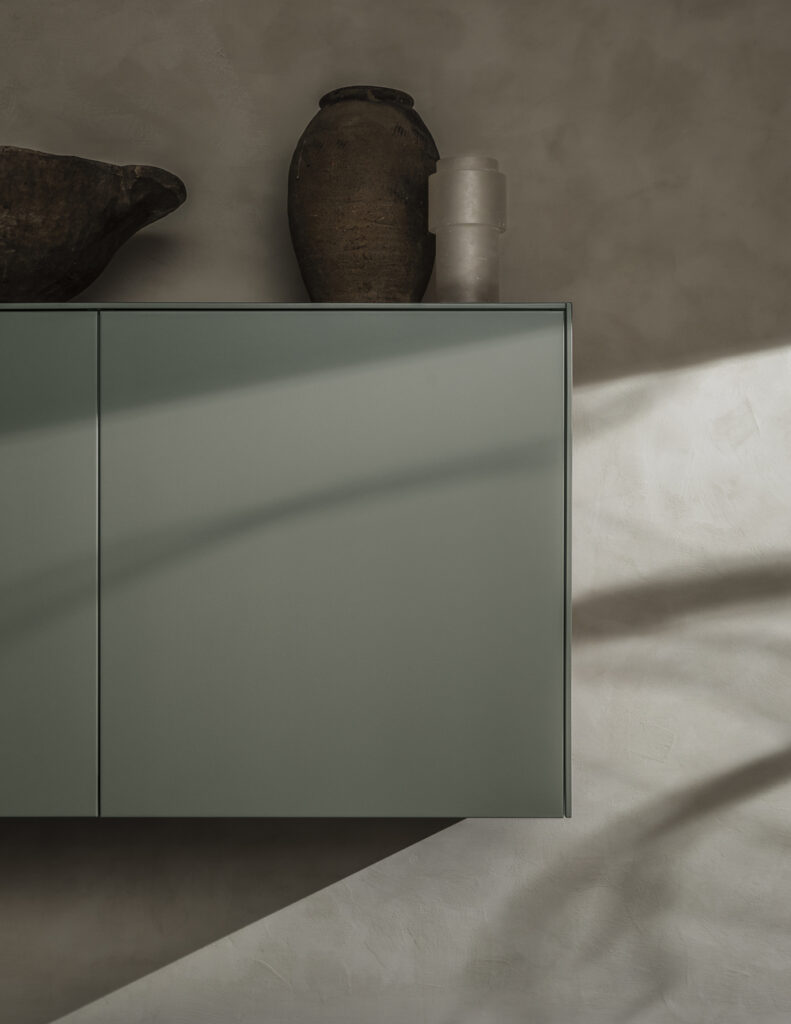 What project are you working on next?
We are about to launch a new collaboration with Louis Vuitton next month at Salone, it will be our fifth collaboration in their 'Objet Nomade' collection.
We are also working on a new experimental collection in wood, something we have been developing over the last three years, a new product for Cozmo, keeping the idea of changeable cover on Sofas.
Instagram: @rawedgesdesignstudio
Pin for Later: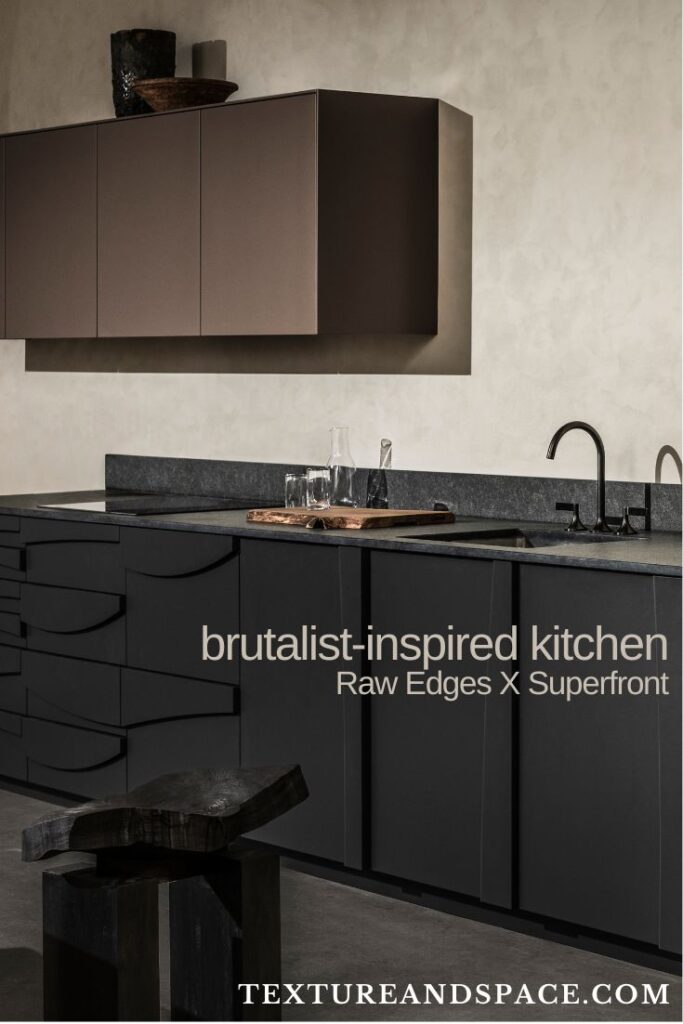 If you enjoyed reading this post then you may want to meet the makers behind the new colourful eco-friendly construction brick.