I don't recall exactly how I happened upon Colette LaVette's instagram account, but the moment I laid eyes upon her dreamy feed full of nature, home and motherhood, I was hooked.
Since I started following Colette over a year ago, her account has evolved into a place where she also shares her beautiful artwork, which to my untrained eye, appears distinct in it's combination of gorgeously raw curvy strokes, earthy colour palettes and classic subject matters.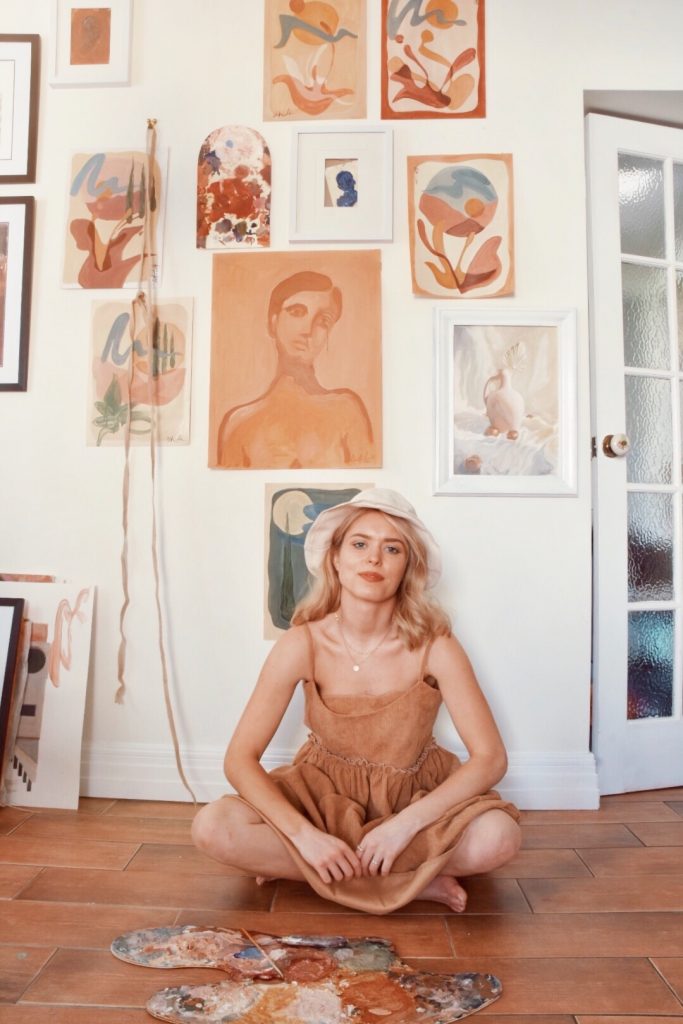 Her feed is a delicious mash-up of her art and everyday life, complete with cool studio shots, beautifully simple moments and fresh pasta making – her unique vibe radiates through the tiny insta squares.

Offline, Colette lives in a spacious 2-bed cottage with her husband and their nearly 2-year-old daughter Monet Etta. "I try to respect its Edwardian roots where it matters," she says of her home, which was built in 1910, "and have fun where it matters less." The cottage was previously vacant, and before that owned by an elderly man, so it required a full renovation. The family has now been living there for 5 years.

I chatted to Colette about her work as a sustainable artist, finding a space within her home to be creative, and hunting down second-hand homewares.

Hi Colette – please can you tell me a bit about yourself and what you do?
I mostly faff about, writing and reordering my to-do list rather than actioning any of it. But if you mean what I do… I am a sustainable painter, sculptor and textile artist. I studied design at university, have travelled extensively and haven't stopped creating art since I first picked up watercolours at age 7 (other than to write to-do lists and eat tagliatelle).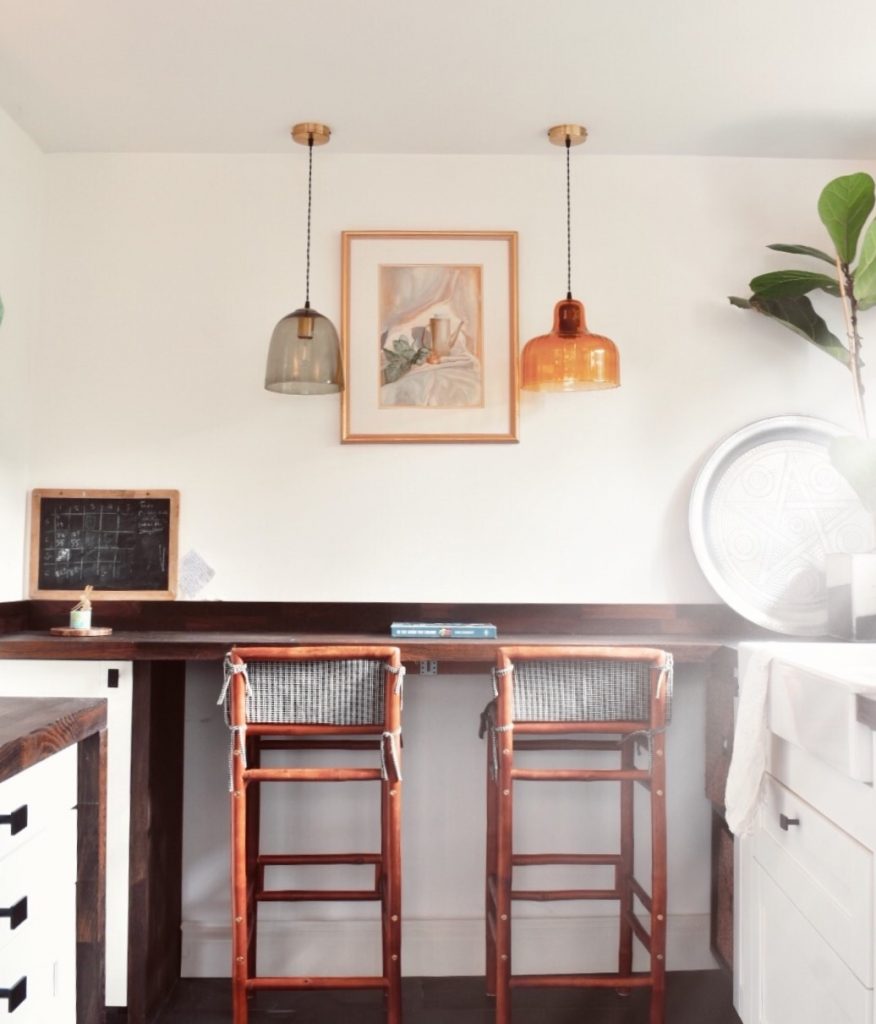 What's your home studio vibe?
So my studio is where my husband calls the 'dining room' – he's used to it now. It's open plan with the lounge which makes it all very social and relaxed. I have a few easels, a giant tool kit of all the fun tools and pigments etc and use the dining table and benches as surfaces – the walls get all sorts stuck on them with masking tape. The floor is tiled so I'm not worried about paint/carpet mishaps. Sometimes it's chaos for days and then when I finish a project it all gets tidied, the dining table gets a polish and it's like nothing ever happened; it's a bit like something out of Cat in The Hat. My toddler is incredibly well trained to not touch any of it (really don't know how that happened). All my paints are natural and non-toxic anyway though.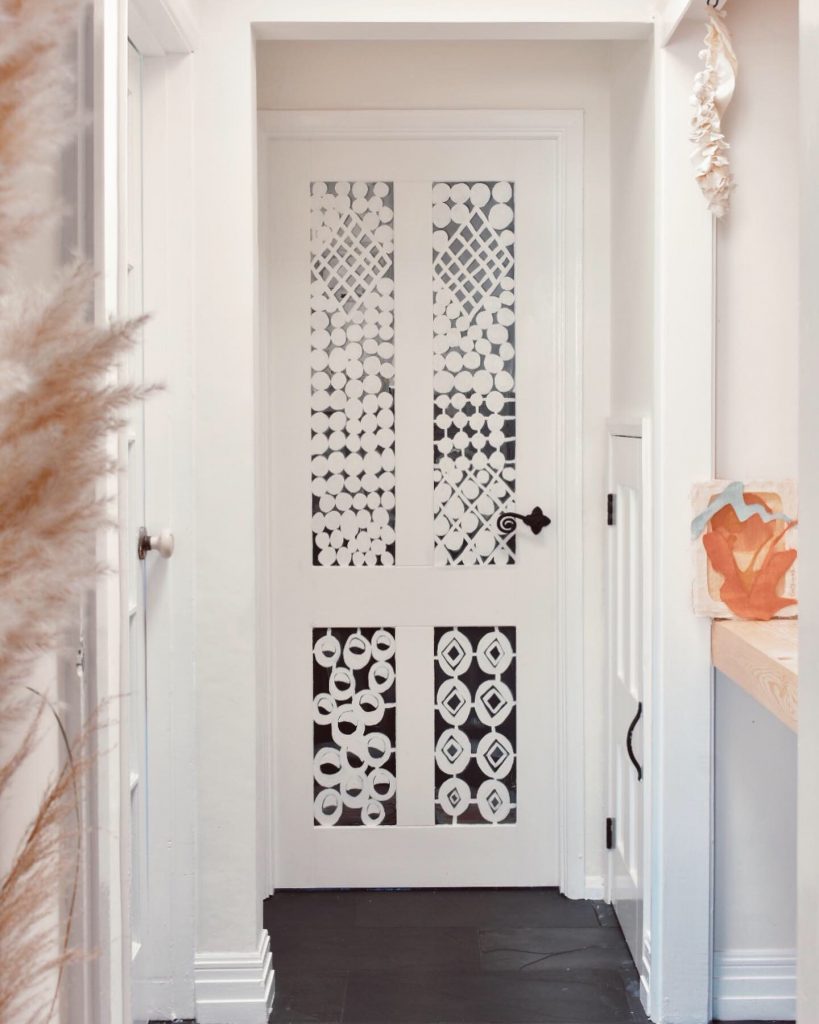 Is it important to have a specific area to paint?
Definitely, a spot where the lighting is just as you like it and you feel calm. I also can't imagine having a separate studio I needed to drive miles to get to, I think I'd lose my calm creative vibe the second I got there. I like being able to get stuck-in the second the mood strikes. Also, it gives me a reason to keep some level of organisation, if I had an entire studio I wouldn't know my head from my arse half the time.
I do always keep my brushes and palette out with current oils on which take days to dry, it means I can walk over and paint even for 5 minutes if I see something to tweak or have an idea. It reduces the obstacles to creativity.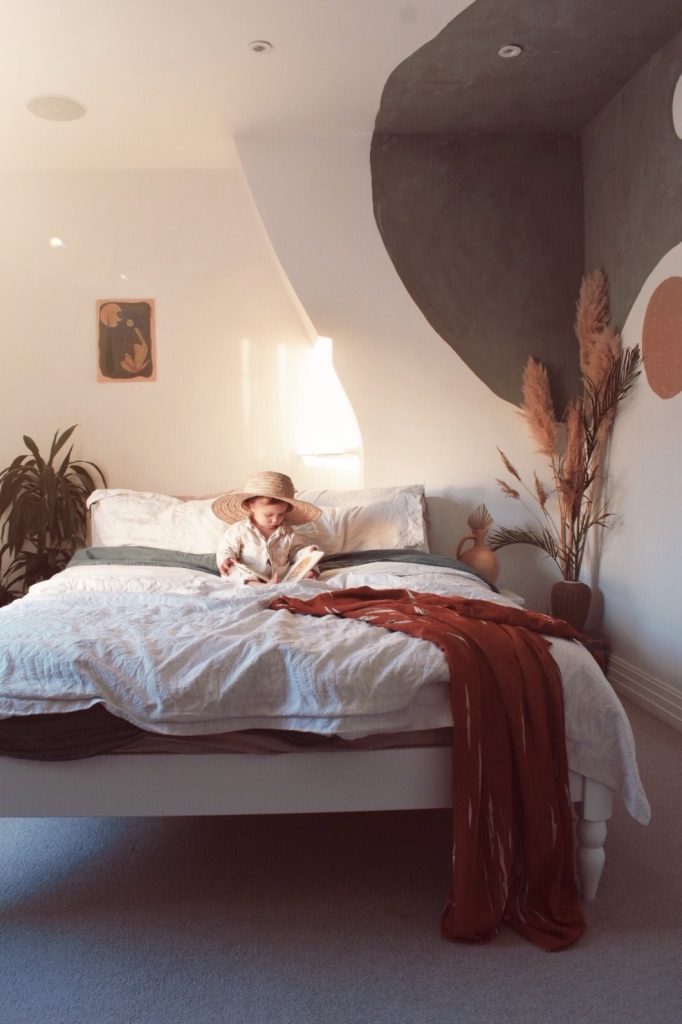 How is your art and personal style reflected in your home interior?
I'm known to be a chaotic perfectionist. When I get something in my head there's such an urgency to reach it, that there's often a trail of destruction following me to make that one thing just right. My natural pigments largely dictate the colours I paint with, and this palette infiltrates my life in many ways, from fashion to interiors. I suppose I live my art, neutral but with a warm peachiness in everything. For me there's a million miles difference between a reddish warmth and a yellowish warmth, noticing things like this can make tasks that are simple for others, time consuming and exhausting for me… but when it's right it's bliss!

How would you describe your interior style?
Earthy and sustainable, I try to keep it timeless because trendy stuff needs replacing the second the trends change (not sustainable!). I'm relentlessly inspired by Grecian and Mediterranean white plasters which I often recreate with plaster of paris, despite living in a quaint middle-of-England village. I've recently been having more fun with my interiors- prompted by me starting to have more fun with my painting. Gloss, plastics, intricate busy patterns and mass-produced art don't get a look in.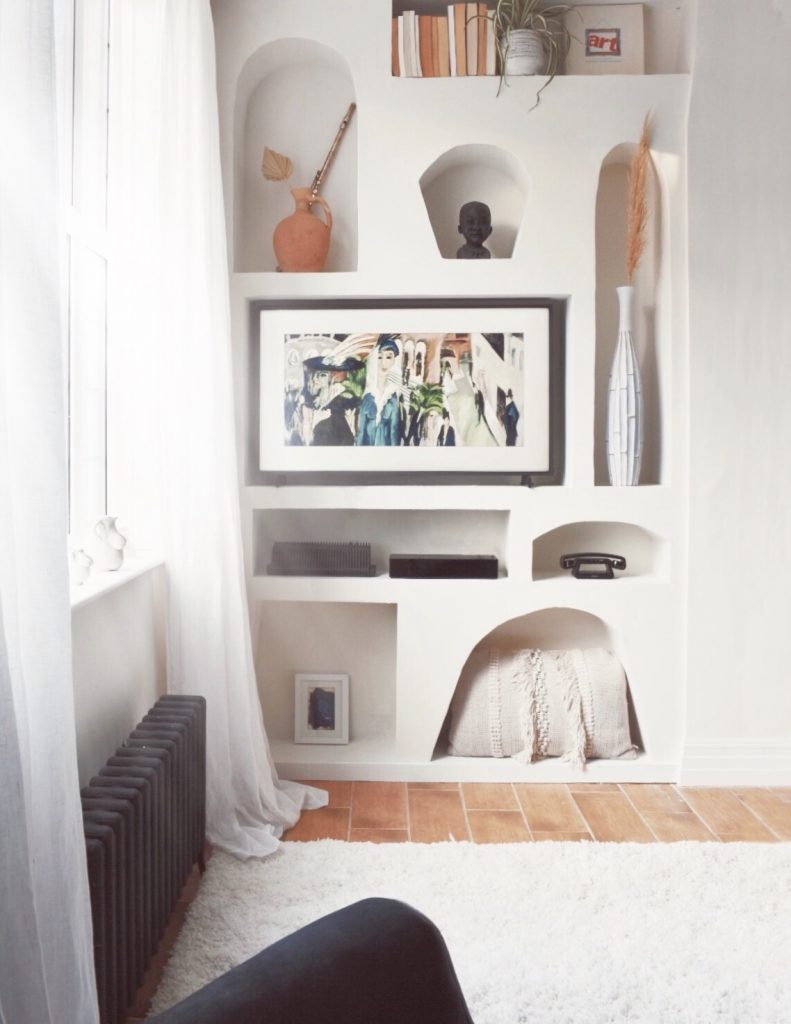 Where is your favourite place to shop for homewares and furniture?
Second-hand is always my go to – local markets, etsy, eBay and Vinteior are all great places to start. Otherwise I'll try to buy from independent makers or artists, such as light shades from David Raine and ceramics from the potters themselves. I also love Bohemia design and House Doctor for slightly less one-off pieces. I try to spend a little more but buy one of each thing to last my life.
So a vase for life may set me back £60 but I'd rather do that than buy 1 trendy vase for £20 that will need replacing again and again and again. If I could I'd be sitting in a Jean Royère armchair to write this.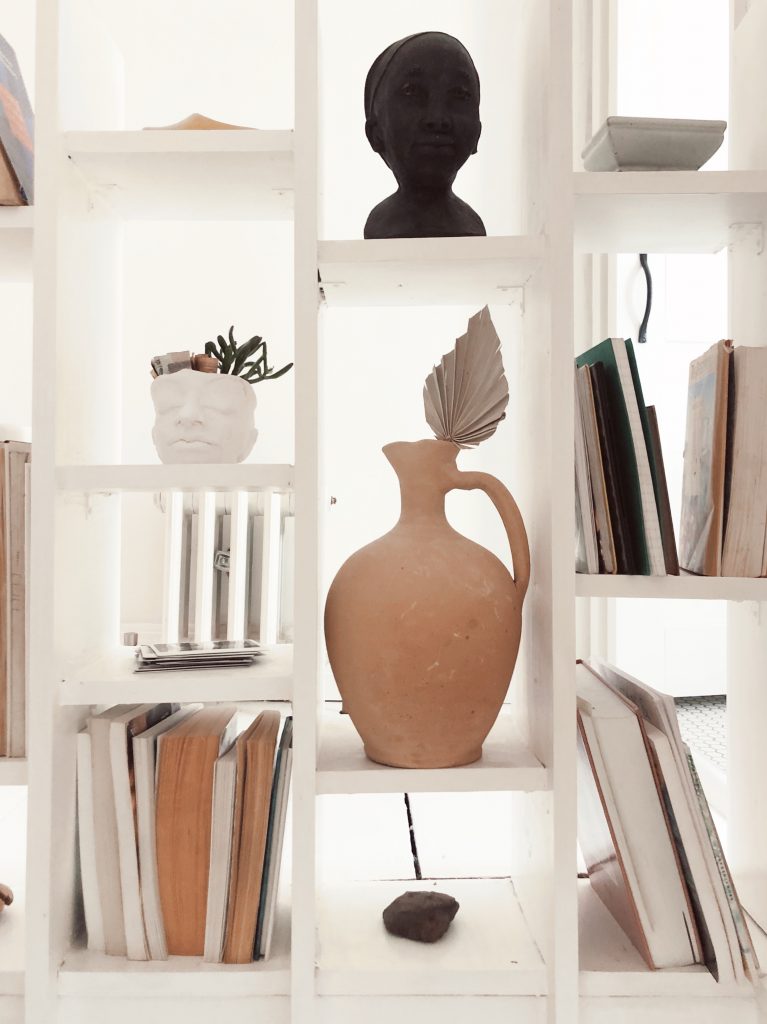 Do you have a favourite item in your home?
So I am currently having a love affair with my sand clay water jug from Cappadocia. However it's at risk of getting knocked off the top spot by my Italian marble floor lamp I scored for £70.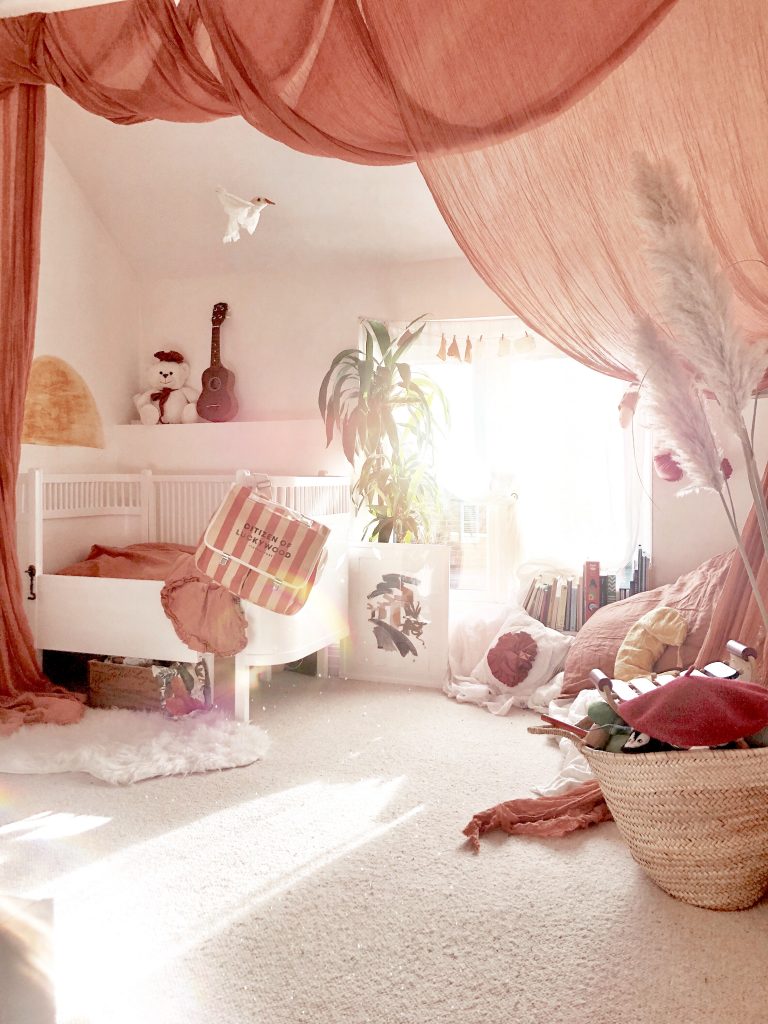 Colette's favourite TEXTURE:
"I adore matt textures like unglazed ceramics and plaster. I also adore the feel of rough and soft linens. I don't think I could pick one texture, because they have to coexist to work off each other. So to answer, my favourite texture combo is unglazed ceramic and hemp linen together."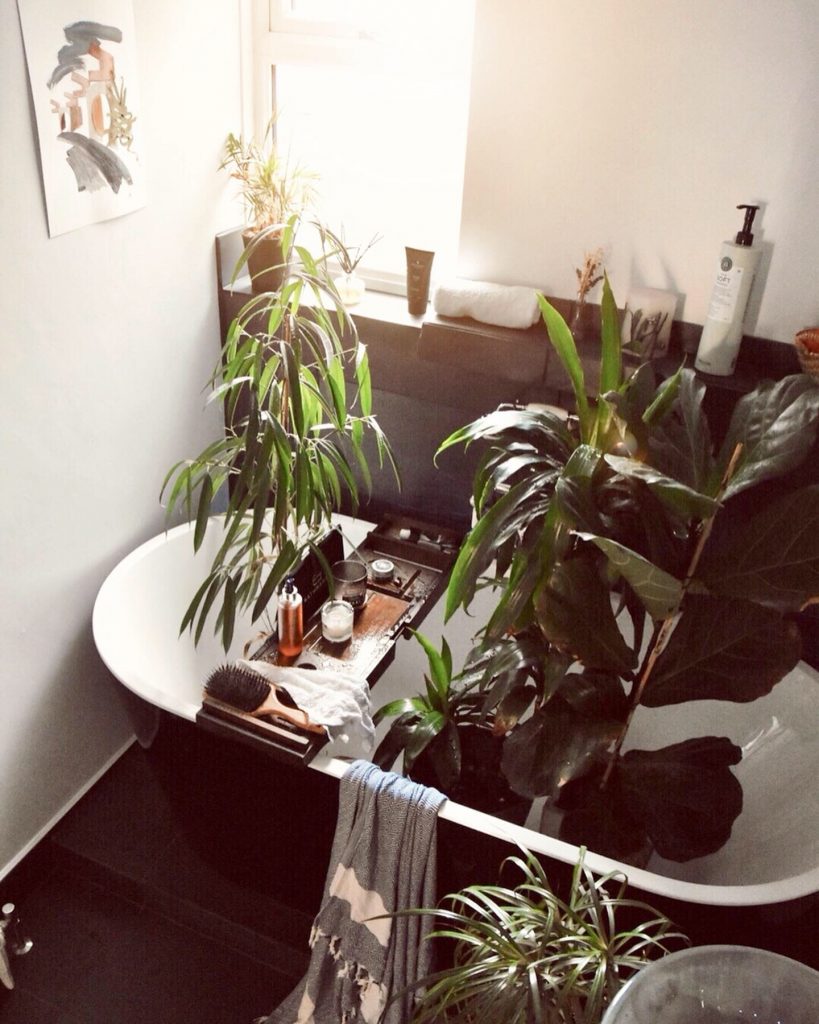 Colette's favourite SPACE:
"I'd have to say my home, it's where I channel the majority of my creativity and it's where I feel most safe. Followed closely by mountain tops and art galleries, both for their calmness."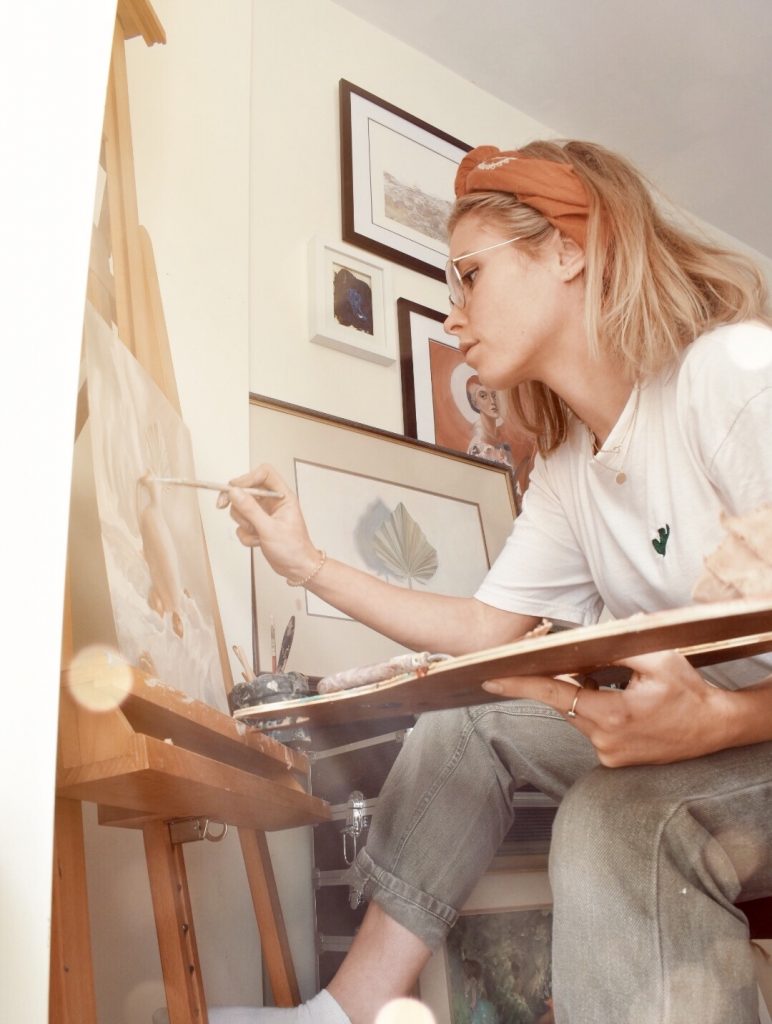 IG: @colette.lavette
FB: @colettelavette
www.colettelavette.com
All photos credited to Colette LaVette.
pin for later: